The JioPhone is finally here. If the thought of a 4G VoLTE feature phone for Rs 1,500 wasn't enough to move you then the JioPhone will surely bring tears of joy, once you unbox it. Dubbed as "India ka smartphone" by Reliance Industry Chairman Mukesh Ambani himself, the JioPhone aims to offer the best of both worlds—smartphone and feature phone—for an effective price of Rs 0. Also, for the first time, feature phone users will get access to full-fledged apps—JioMusic, JioTV, MyJio, JioCinema, JioXpressNews, HelloJio, JioVideoCall along with popular messaging apps.
After using the JioPhone for a short time, here are our initial thoughts.
WATCH VIDEO: JioPhone First Impressions Review
What's Cool?
The JioPhone with the entire gamut of online services for a price of Rs 1,500 is a digital hope for people who cannot afford the luxury of Internet. "India has 78 crore phones out of which 50 crores are feature phones and this is digital disempowerment and unfairness must end," said Reliance Industry Chairman Mukesh Ambani at the Reliance AGM in July.
For those of you, who are already using an Android smartphone, the Jio Phone could mean very less. But for 50 crore feature phone users in the country, the Jio Phone is the digital hope to enjoy the Internet.
Additionally, JioPhone supports NFC payments. This means the majority of the population is 'future-proof' when digital payments finally take off in the country. There is Apple Pay, Android Pay and Samsung Pay as well. But these are only available in expensive handsets. NFC payments in JioPhone could put to shame all budget Android smartphones.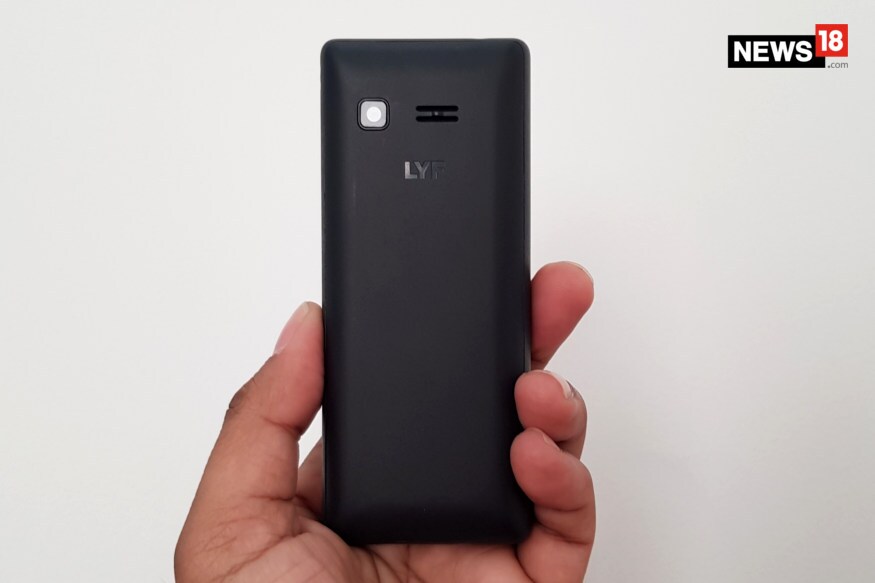 Also read: JioPhone vs Nokia 3310 (2017): 5 Features That Can Kill The Nokia Charm
The small JioPhone can power your TV (both old CRT and latest LED models) with the Jio Media cable. The device comes with JioTV app and you can watch live TV on the mobile and also connect a bigger screen with the Jio cable. The is yet to be launched and you will have to subscribe to plans to watch content on TV.
The Jio Phone with an effective cost of Rs zero can be purchased by paying a security deposit of Rs 1,500*. This amount is refundable after three years after the handset is returned (in working condition). Users can avail free calls, SMS, unlimited data and access to Jio apps for as little as Rs 153 per month with subscription to Jio DDD plans.
What about Jio SIM card and how to get started?
The JioPhone only supports Jio 4G VoLTE SIM cards. You cannot use any other SIM card with the device. It is a single SIM device and has a separate microSD card slot which supports up to 128GB memory cards.
The JioPhone comes bundled with a Jio SIM card. However, you will have to recharge and activate it after completing the e-KYC process from the nearest Jio Store. But if you already have a Jio SIM card then you can just insert it and start using the same number and data plan.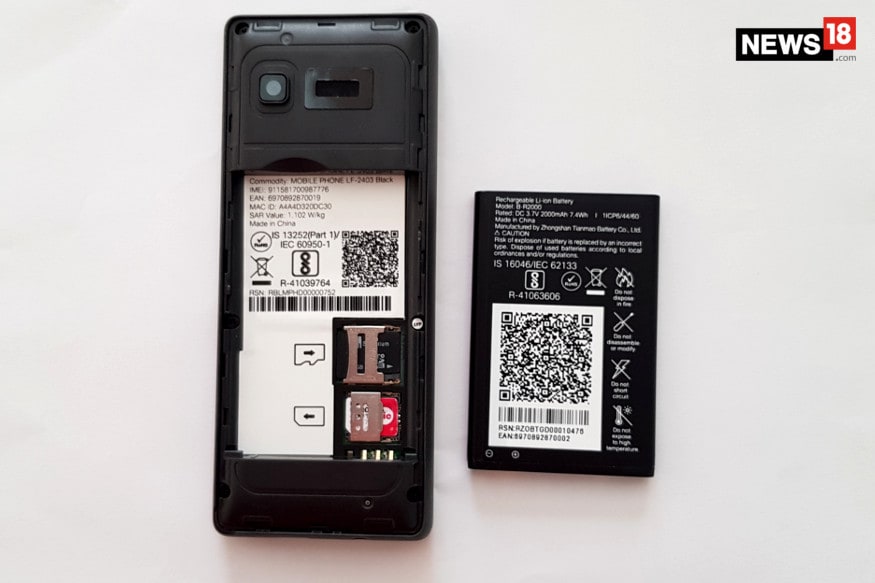 Also read: It's a Smartphone…It's a Feature Phone…It's JioPhone (For Rs 0*)
Will WhatsApp work on it?
Fingers crossed. The JioPhone is powered by KaiOS. So, for WhatsApp to work on it, the developers will have to create a new KaiOS-based WhatsApp version. Also, with Facebook confirming its native app for the JioPhone there is a huge possibility that WhatsApp could be introduced as well. Also, keeping WhatsApp payments in mind, it would be highly unlikely that the WhatsApp team would want to miss the JioPhone opportunity with a 50 crore subscribers.
As of now, there is no native WhatsApp app on the JioPhone and we can just hope for the best. Also, Facebook is already having an app for the JioPhone.
What about Wi-Fi hotspot?
The JioPhone can be connected to Wi-Fi networks and also supports GPS and NFC on the connectivity front. However, you cannot use the JioPhone as a Wi-Fi hotspot. This is obvious because there is the JioFi dongle which is now selling for a discounted price of Rs 999.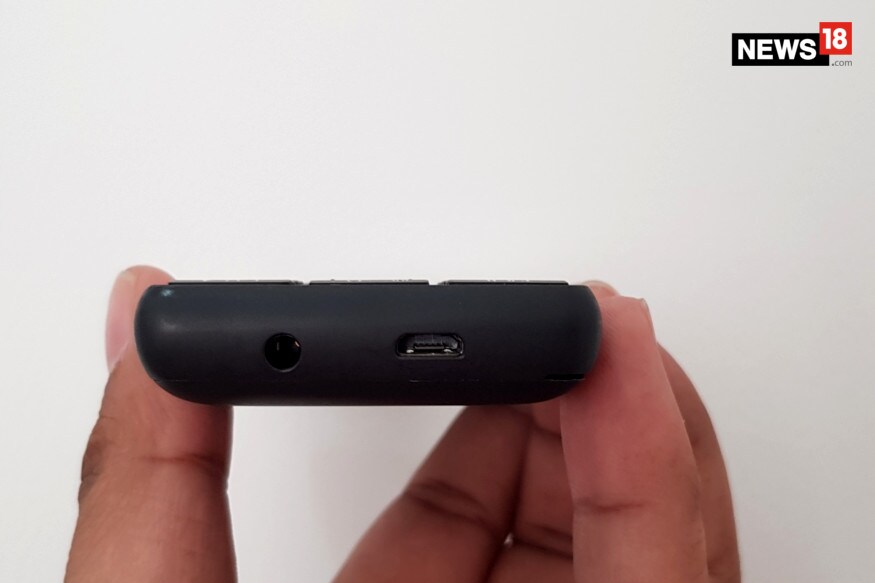 The JioPhone is a full-fledged multimedia device with access to TV, videos, music, FM Radio and Internet. Of course, you can browse and play videos on YouTube as well. You can also browse any website that you want and the front VGA camera can be used for video calls as well. The rear 2MP camera is just good enough to be used for emergency.
The device supports 22 Indian languages and comes with its now voice assistant like Google Assistant. It works only when connected to the Internet and you can speak to your JioPhone to dial contacts and send SMSes. There is a torch as well with 3.5mm headphone jack and FM radio. The device doesn't come with earphones.
As far as data plans are concerned, subscribers can opt for plans starting as low as Rs 153 per month, weekly plan for Rs 53 or 2-day plan for Rs 23.
Also read: JioPhone by Reliance: 9 Ways How Reliance Jio Could Disrupt the Market
What's no so cool?
Given the value position of the JioPhone, there is nothing you could really complain. Having said that, if only the display quality of the JioPhone was slightly better to match the entire Jio experience. The current JioPhone offers poor viewing angles on the display front and under bright sunlight the device could be a bit difficult to use.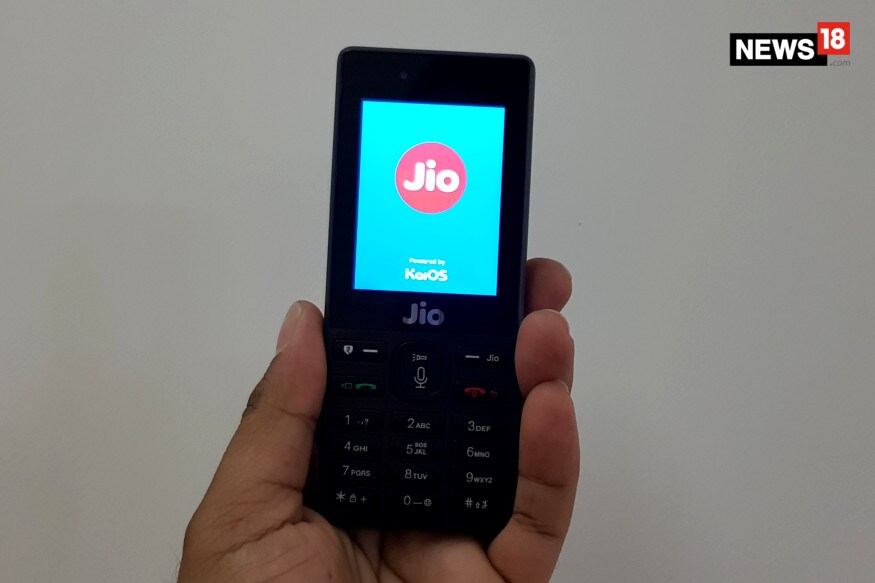 First impressions
It's a no brainer. The JioPhone is absolutely amazing out-of-the-box and provides the maximum bang for the bucks spent. The JioPhone is presently being delivered in tire 3 and 2 cities and towns and it would take some time to arrive in big cities like New Delhi and Mumbai.
Also read: JioPhone Bookings: How to Book a Slot and Buy The Reliance Jio Phone
(Disclosure: News18.com is part of Network18 Media & Investment Limited which is owned by Reliance Industries Limited)
Don't Miss: Micromax Canvas Infinity Review | The Most Affordable Bezel-Less Phone