Samsung Galaxy Note 8 Joins Apple iPhone 8 Plus As The Best Smartphone Camera Ever
The Samsung Galaxy Note 8 camera has scored 94 out of 100 in a recent DxOMark review, same as the recently launched Apple flagship - the APple iPhone 8 Plus.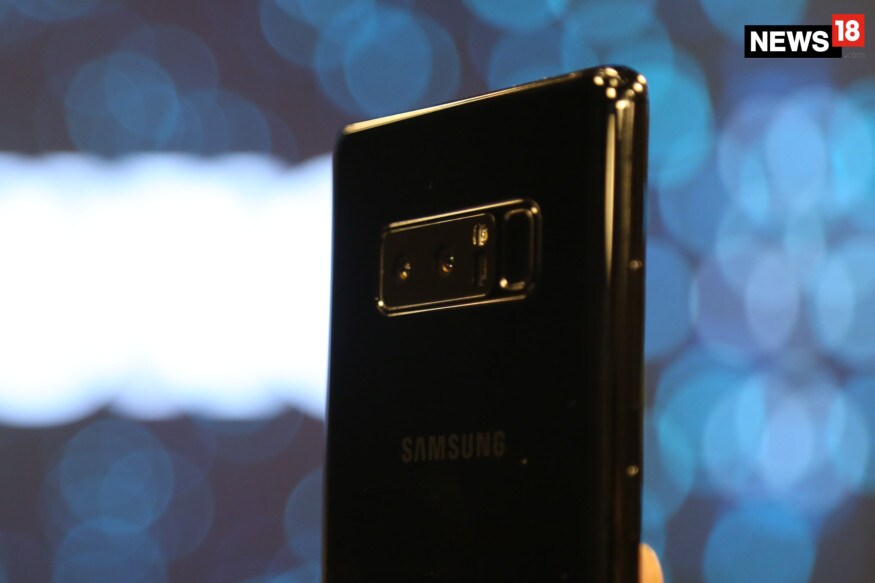 Representative Image. (Image: News18.com)
It seems like the Samsung Galaxy Note 8 has joined the recently launched Apple iPhone 8 Plus in terms of the camera capabilities that both these flagship smartphones carry. As per a recent DxOMark review, widely considered as one of the most important reference point for smartphone camera quality, Samsung Galaxy Note 8 has attained a score of a whopping 94 out of 100, exactly similar to the Apple iPhone 8 Plus camera, which got the 'best smartphone camera' title previous month with a score of 94.
"The Note 8 is Samsung's first foray into the world of dual cameras and is a great success, offering the best zoom capabilities of any mobile device we've tested to date" mentions the DxOMark review. The review also commends the Samsung flagship upon its excellent autofocus capabilities, up to 4x zoom performance, bright lighting details, vivid colours in indoor lighting conditions and very low noise in low light. The video recording performance of the Galaxy Note 8 camera has been rated poorly though as compared to its photo capturing capability, getting a rating of 84 instead of the straight 100 on photos.
The camera setup on the Galaxy Note 8 features two 12-megapixel cameras with features like 2x optical zoom, up to 8x digital zoom, PDAF (phase detection autofocus) and OIS (optical image stabilisation). In comparison, the Apple iPhone 8 Plus features two 12-megapixel cameras with the primary sensor being a wide-angle one with f/1.8 aperture and the secondary sensor being a telephoto lens with f/2.8 aperture lens. The iPhone 8 Plus pipped the Galaxy Note 8 in video performance but fell short of the Note 8's 100 on Photos.
Watch Video: Samsung Galaxy Note 8 Review: The Best Galaxy Note Ever
Get the best of News18 delivered to your inbox - subscribe to News18 Daybreak. Follow News18.com on Twitter, Instagram, Facebook, Telegram, TikTok and on YouTube, and stay in the know with what's happening in the world around you – in real time.
| Edited by: Sarthak Dogra
Read full article