Samsung Galaxy S10+ With Snapdragon 8150 processor Rendered: Is This What it Will Finally Look Like?
After prolific leaker Ice universe shared an image of what is purported to be the upcoming Galaxy S10+ screen protector last Wednesday, unofficial renders of the smartphone have emerged, satisfying every spec requirement established thus far.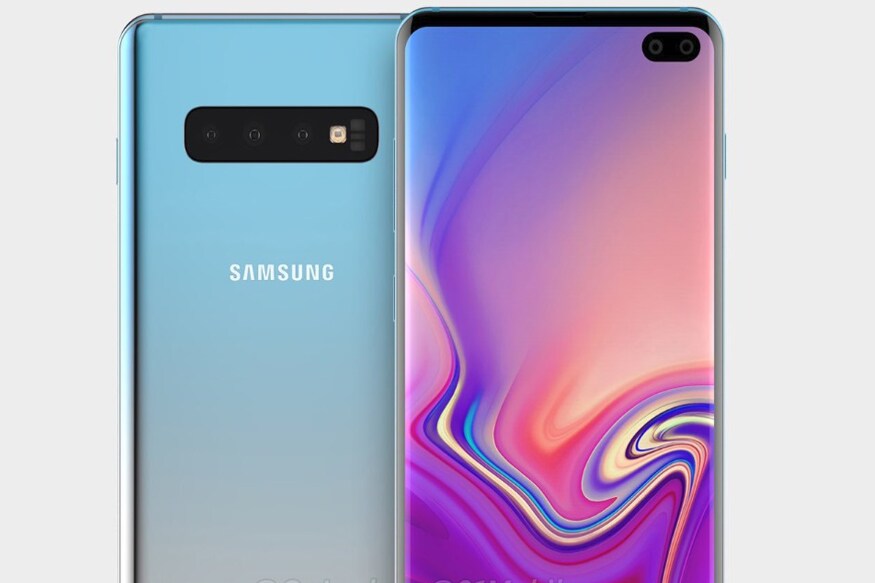 Samsung Galaxy S10+ With Snapdragon 8150 processor Rendered: Is This What it Will Finally Look Like? (image: @OnLeaks)
Over the past couple of weeks, a large handful of specs regarding the Galaxy S10 lineup have leaked -- from the dimensions to the GPU to the price; the newest leak by notable tech leaker Ice universe, however, gives us a taste of just how thin (and maybe nonexistent) the Galaxy S10+'s bezels will be, and 91 mobiles and Steve H.MyFly used the image to create a very likely render of the upcoming device.
Guess who brings you the very first and early look at the 6.4" #Samsung #GalaxyS10 (Plus?)? As usual, 360* video + official looking 5K renders + dimensions, on behalf of my friends over @91mobiles -> https://t.co/oED66jddR2 pic.twitter.com/nY4XE8upog

— Steve H.McFly (@OnLeaks) December 3, 2018
Then on Tuesday, Ice universe also tweeted its own images of the Samsung S10 and S10+, though whether or not these are actual photos of the devices has yet to be confirmed.
As for the profile that has emerged so far, the screen will be 6.4-inches -- just 0.2-inches longer than that of the S9+ -- with an AMOLED dual-curved display like several of its predecessors. Three horizontally organized cameras -- a standard lens, a telephoto lens, and a wide-angle lens -- are expected to be on the rear, while the front features two cameras in the top right corner of the display which the company calls the 'Infinity O' design.
As a first for Samsung phone, the S10+ will sport an in-display fingerprint sensor following in the steps of the most recent flagships of OnePlus, Vivo, and Huawei. The device is set to be powered by Qualcomm's upcoming Snapdragon 8150 processor and the Exynos 9820 SoC. Some reports suggest that the S10+ will sport up to 12GB Ram and 1TB of storage, but others think that 6 to 8GB of RAM is a safer prediction.
Though it's likely that the official model will look similar to these renders, it's important to note that these just take into account the small collection of specs that were leaked until now. The official reveal is expected to take place in February of 2019.
Get the best of News18 delivered to your inbox - subscribe to News18 Daybreak. Follow News18.com on Twitter, Instagram, Facebook, Telegram, TikTok and on YouTube, and stay in the know with what's happening in the world around you – in real time.
Read full article