Samsung Galaxy S8 and S8+: Top 5 Most Useful Features [Video]
Here are five features to look forward to in the Samsung Galaxy S8 which you will absolutely love.
Samsung is expected to debut its upcoming flagships, the Galaxy S9 and the Galaxy S9+, at the Consumer Electronic Show in Las Vegas to be held in January. (Image: Siddharth Safaya/ News18.com)
More than the looks and the hardware, the flagship Samsung Galaxy S8 is a cut above when it comes to enabling users to get more out of their smartphone. The Samsung Galaxy S8 is definitely not a vanilla Android smartphone which you will get bored of within a couple weeks of usage. And you can never be sure that you know your Galaxy S8 well. The device will come up with some pleasing software surprise whenever you hunt for it. While Bixby totally takes the back seat in India, the Galaxy S8 has more than enough to offer on the software front. Here are five features to look forward to in the Samsung Galaxy S8 which you will absolutely love.
WATCH VIDEO: Samsung Galaxy S8 | Top 5 Features
1) Samsung Pay
Samsung Pay is, of course, not exclusive to the Galaxy S8 series. However, this is one of the most convenient features in day-to-day usage. You can literally surprise anyone by just 'swiping' your mobile instead of your credit or debit card at any POS terminal.
Samsung Pay is supported by all major banks in India. If you configure your credit or debit with your Samsung Pay account, you need not carry your cards physically with you. Samsung Pay works with any regular card swiping machines through Samsung's Magnetic Secure Transmission technology.
2) Scroll capture Screenshot
It is frustrating to take multiple screenshots of long web page by continuously scrolling down. The Galaxy S8 takes care of this problem. The moment you press the power/wake button along with the volume down button, a Scroll capture option pops out. You can keep tapping on it to scroll down and take screenshots automatically. The screenshots are then automatically stitched into one image. With Smart Capture, you can also take screenshots by just waving your palm over the device.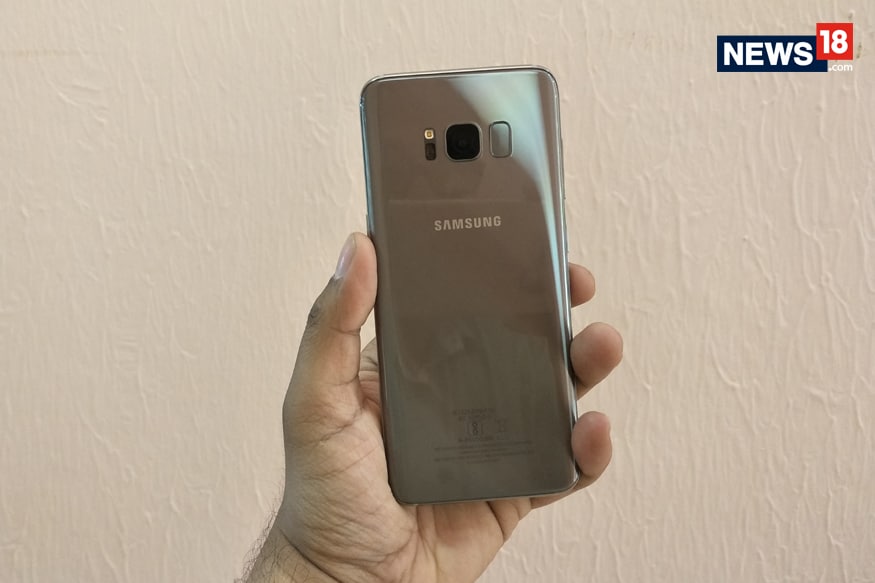 3)Multi-tasking with split screen
The Samsung Galaxy S8 offers an excellent multitasking experience. With split screen, you can play games and even continue with your WhatsApp chats simultaneously. You can also set the size of the screen for an app.
4) Bluetooth 5.0
Bluetooth 5.0 makes the Galaxy S8 and S8+ very special. With this you can connect to two Bluetooth devices simultaneously. You can connect two Bluetooth speakers to the Galaxy S8 or even two Bluetooth earphones. You can also transfer files to another smartphone while listening to music on your Bluetooth speaker.
5) Samsung Health
Available on all Samsung flagships, Samsung Health is a one-stop platform for your entire fitness regime. From just counting steps to measuring heart rate or stress, Samsung Health can easily replace any affordable fitness band.
Don't miss: Samsung Galaxy S8 Review
Do you own a Galaxy S8 or S8+? Feel free to share your favourite features in the comment section below.
| Edited by: Debashis Sarkar
Read full article
Countdown To
Elections Results
To Assembly Elections 2018 Results