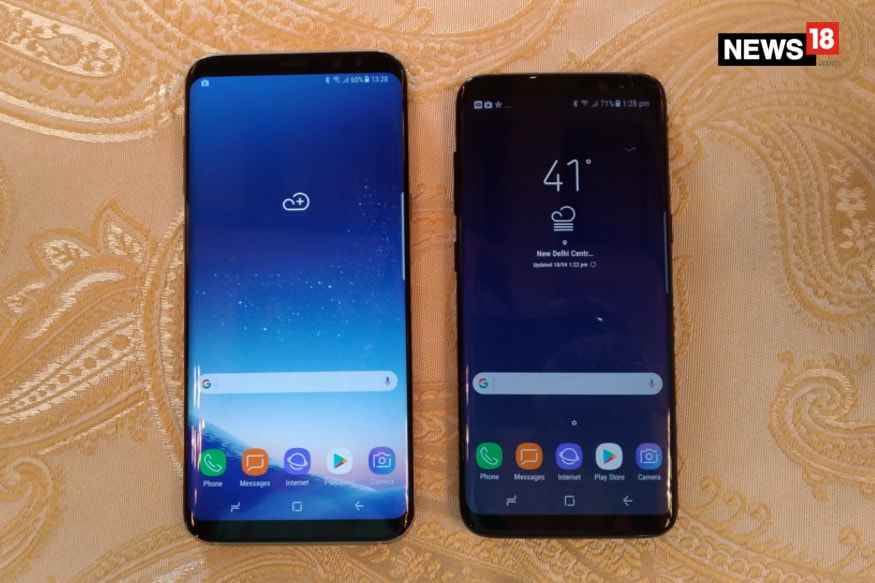 Samsung Diwali Sale: Rs 23,000 Discount on Galaxy Note 8, Cashback on TVs And Phones

Both the smartphones will feature curved displays with 18:9 aspect ratio, something which was introduced in the latest flagship LG G6. Also, both the S8 handsets will offer an almost be bezel-less design.

Here are the live updates from the launch event.






21 Oct, 2019 |

ICC Men's T20 World Cup Qualifier

CAN
vs
NIG
159/7

20.0 overs

/

overs

Canada beat Nigeria by 50 runs

21 Oct, 2019 |

ICC Men's T20 World Cup Qualifier

HK
vs
UAE
116/7

20.0 overs

118/2

15.1 overs

United Arab Emirates beat Hong Kong by 8 wickets

20 Oct, 2019 |

ICC Men's T20 World Cup Qualifier

HK
vs
OMA
102/10

20.0 overs

/

overs

Oman beat Hong Kong by 7 wickets

19 Oct, 2019 |

ICC Men's T20 World Cup Qualifier

IRE
vs
UAE
125/10

20.0 overs

129/5

17.0 overs

United Arab Emirates beat Ireland by 5 wickets

19 Oct, 2019 |

ICC Men's T20 World Cup Qualifier

JER
vs
NIG
184/4

20.0 overs

/

overs

Jersey beat Nigeria by 69 runs