Samsung Releases 'Over the Horizon' Ringtone For Galaxy S9
Samsung has just released a video of the new 'Over the Horizon' ringtone, composed by Petur Jonsson, designed to complement the latest Galaxy S9.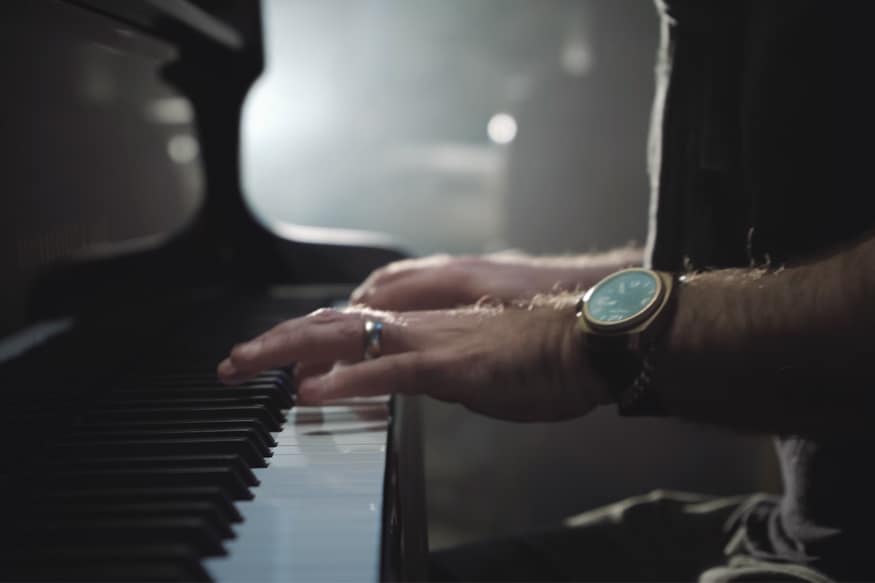 SAMSUNG - OVER THE HORIZON 2018 with Icelandic composer Pétur Jónsson. (Image: YouTube)
Each year, Samsung gives its iconic ringtone a fresh sound to better reflect the aesthetic transformation of its latest Galaxy phone. For the 2018 edition of the 'Over the Horizon', it was Icelandic composer Petur Jonsson who was chosen to reimagine and rearrange the brand's ringtone.
Samsung released the announcement along with a music video that takes viewers on a journey from Petur Jonsson at his piano to Iceland's rural countryside of mountains and geysers.
"Listening to this year's piece by Jónsson, you will find that the notes arouse the most pure, fundamental elements of the human sentiment that often remain hidden in our daily lives. In this way, the latest version of Samsung's brand sound has the power to relax the mind and heal the soul, thus resonating with all who hear it, regardless of their age."
Petur Jonsson, an Icelandic composer who started out by studying filmmaking in Rome, returned back to his home country only to find, years later, that he wanted to take a new path, one that would lead him back to his childhood love, music.
Also read:
Xolo Era 3X Review: Ease-of-Use is The Biggest USP
"...my heart was always in music, as I later found out. Hundreds of commercials later I left the film business and returned to my musical origins, and now I compose music for commercials, television and film trailers for my own music production company Medialux, combining my passion for cinematic music with my film production knowledge."
When contacted by Relaxnews to discuss what inspired this particular composition, as well as what sensations it should evoke within Samsung users, Peter Jonsson wrote :
"The creative brief for Over The Horizon 2018 was very focused on humanity, creativity and positivity towards the future. We wanted to make this version a visual journey for the listener, something that you could close your eyes and travel to in your mind. So a lot of work went into making a cinematic soundscape that people would find pleasant and engaging. And I tried my best to make a gradual buildup to the song, from something very delicate and human, to a bigger, almost epic positive ending. Then we added the drama of Icelandic landscapes into the whole mix."
Watch: Tech and Auto Show Ep 31 | Auto Expo 2018 Special | Unveilings & Launches
| Edited by: Sarthak Dogra
Read full article
Countdown To
Elections Results
To Assembly Elections 2018 Results