Segway Goes Back to The Future, Launches E-Skates
Maker of personal transportation Segway, probably most famous for its two-wheelers with self-balancing capabilities, has set its sights on bringing back roller skates but with a high-tech twist.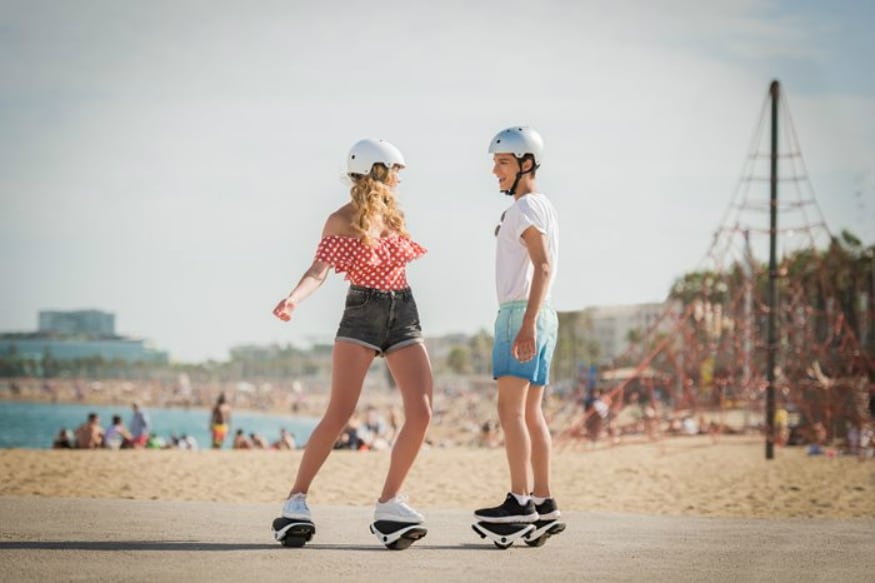 More news about the Segway Drift W1 e-Skates is coming next month. (Image: Segaway)
For anyone feeling nostalgic, wanting to pop on disco pants and a pair of roller skates, this could be your year. Segway has just introduced its Drift W1 e-Skates, a modern take on the hobby, putting what seems like mini hoverboards under each foot using self-balancing technology. "Perfect for the young generation who dare to stand out and create new trends," touts Segway's announcement. Lightweight, small and easy to carry, the e-Skates have the potential to be practical as well as fun. Unlike classic roller skates, the Drift W1 aren't attached to the feet, making it easier for riders to jump off, either to avoid an accident or to simply pop them into a backpack before hitting the beach.
Also read:
Sushma Swaraj's mPassport Seva App a Hit: Gets 1 Million Plus Downloads in 2 Days
Segway describe the black and white ride-ons as bringing "coolness" as well as comfort, designed with "high-quality materials" and tires proficient in stability, steering capabilities. Furthermore, each skate comes with slip-resistant foot mats.
Based on over 800 patents, Segway claims its technology offers stability. The brand's announcement also notes that its philosophy is "safety first" and that the e-Skates have obtained "a number of international certifications, such as UL and CE."
So far, not much has been revealed regarding other specifications, price or availability of the Segway Drift W1 for various markets, although more will be revealed at a press conference in Los Angeles on July 24. Additionally, the e-Skates will be on show at IFA 2018, which takes place from August 31 to 5 September, in Berlin, Germany.
Watch: FIFA World Cup 2018 Russia | VAR Technology Explained
Read full article
Countdown To
Elections Results
To Assembly Elections 2018 Results