Sluggish Galaxy S9 Sales Hurt Samsung in Q2
The company has released the numbers for the quarter, and the company's run of record profits has hit what is hopefully a temporary speed bump.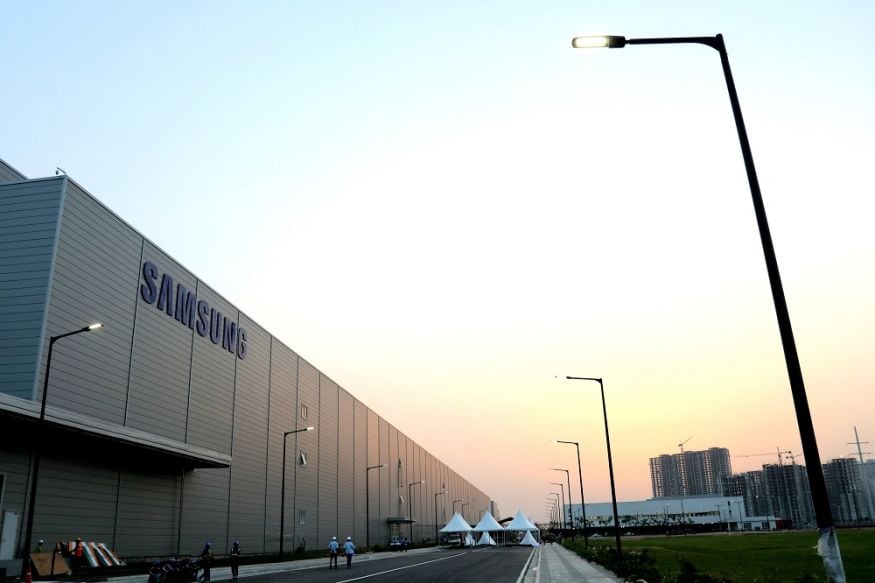 Samsung Noida Plant, which became operational last year.
Samsung Electronics has released the Q2 2018 numbers in the earnings call, and the slower than expected sales of its smartphones has hurt it significantly. In the numbers released earlier today, Samsung made an operating profit of 14.87 trillion won on sales worth 58.4 trillion won, which means that revenue was down 4 percent compared with the same quarter last year.
"Earnings decreased due to increased marketing expenses amid declining revenue attributable to lower-than-expected sales of the Galaxy S9," says Samsung in the earnings report. The Korean company's flagship smartphone, released in the previous quarter, has not sold as well as expected. Analysts had predicted earlier this month that the Galaxy S9 could become the worst selling Galaxy S series flagship Android phone since the Galaxy S3 back in the year 2012.
The company intends to respond to this blip soon enough, and suggests that an "conduct early launch of the new Note model that boasts superior performance at a reasonable price" could put the numbers back on track. Last year, Samsung had launched the Galaxy Note 8 in September, around the time Apple announced the iPhone X, the iPhone 8 and the iPhone 8 Plus. This time around, Samsung may prepone the launch to August itself, in a bid to get the phones in customers' hands sooner.
The company also faced competition in the lower price points of the smartphone ecosystem, particularly from Chinese phone makers such as Xiaomi in critical markets such as India.
Samsung's display business also had a rough quarter, with what the company calls as "slow demand" for flexible OLED panels seen in smartphones. However, OLED demand could pick up in the second half of the year, particularly considering A company does expect OLED demand to pick up in the second half of the year. Apple is expected to launch two new iPhone models with OLED displays, and that should help the numbers.
It is not all bad news for Samsung though. The premium ultra-high definition (UHD) televisions as well as the QLED TVs have seen strong sales.
Get the best of News18 delivered to your inbox - subscribe to News18 Daybreak. Follow News18.com on Twitter, Instagram, Facebook, Telegram, TikTok and on YouTube, and stay in the know with what's happening in the world around you – in real time.
Read full article