Sony Celebrates 525 Million PlayStation Sales With Limited Edition PS4 Pro And Accessories
Sony says that the 500 Million edition hardware units will be very limited in numbers.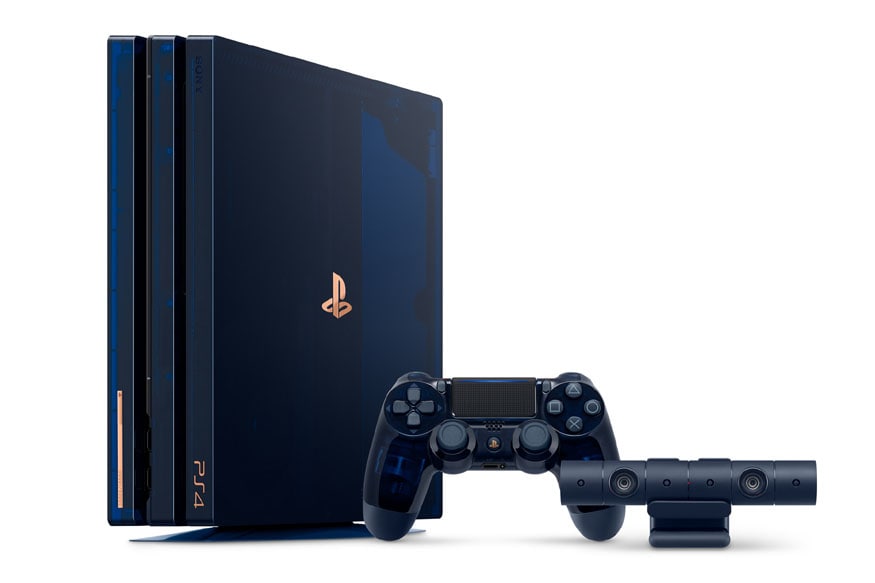 Sony PlayStation 4 (PS4) Slim 500 GB with Uncharted 4, Horizon Zero Dawn (Complete Edition) and Gran Turismo Sport is listed at Rs. 27,390. (Image: PlayStation)
Sony has announced a limited edition PS4 Pro and accessories today to celebrate the sale of over 525 Million PlayStation consoles since its initiation. The limited edition PS4 will feature a dark Blue translucent cover, offering a view of the inner components of the PS4 to the users. In adition, the PS4 Pro will also come with a bigger than usual 2TB hard drive, a vertical stand, mono heads as well as a PlayStation camera.
Since the device will be a limited edition product, Sony will only be selling 50,000 units of the new PS4 Pro across its global market. All the limited edition PS4 Pro units will also carry a special serial number etched on the front, some of which commemorate important dates for the company's launches. The new PS4 Pro has been priced at $500 and will be available for purchase starting August 24 through the official online PlayStation store.
Along with the PS4 Pro, Sony has also announced a new Dualshock 4 controller priced at $65 as well as a 500 Million Limited Edition Gold Wireless Headset featuring a similar dark Blue translucent design with copper detailing. The headset will retail at $100.
Read full article