Tesla Ditches Nvidia, Moves to Intel For In-Car Infotainment Systems
Recent reports indicate that Tesla is moving over Nvidia Corp and joining hands with Intel Corp for the infotainment system embedded in Tesla cars.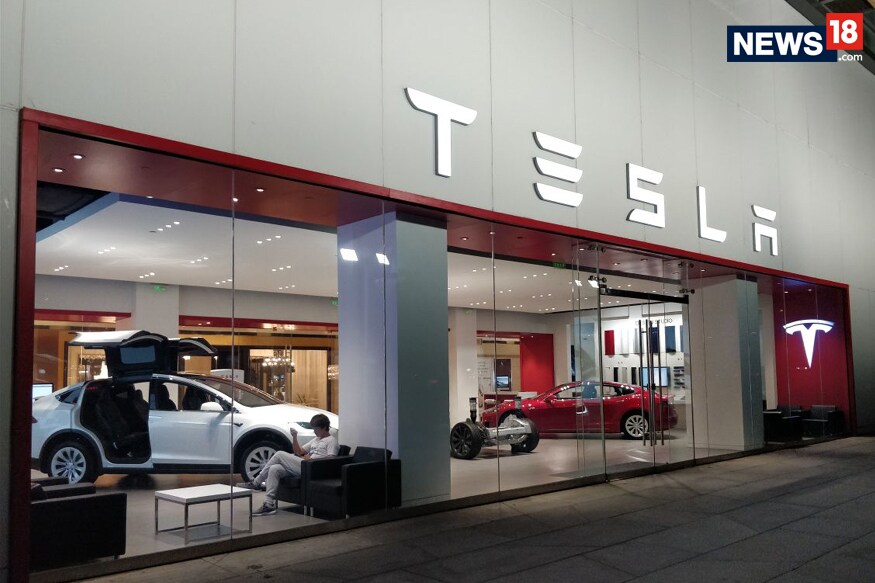 Image used for representation only. (Image: Sarthak Dogra/ News18.com)
The giant information and entertainment screens in Tesla Inc's cars will now be powered by chipmaker Intel Corp after the electric carmaker replaced Nvidia Corp for that function, Bloomberg reported. Tesla's Model 3 and new versions of its other cars will get the new Intel processing modules, Bloomberg reported, citing sources familiar with the matter. Tesla and Intel declined to comment and Nvidia did not immediately respond to a request for comment.
Tesla has also planned to unveil a heavy transport truck next month, in a further broadening of the product lineup for the electric vehicle maker. Chief executive Elon Musk made the announcement in a tweet earlier, indicating the new truck would be shown at its California design centre in Hawthorne, California. "Tesla Semi truck unveil & test ride tentatively scheduled for Oct 26th in Hawthorne," Musk wrote. "Worth seeing this beast in person. It's unreal." No further details of the truck were available, but Musk said last year the company planned a new pickup truck and was considering options for heavy-duty trucks and buses.
Tesla Semi truck unveil & test ride tentatively scheduled for Oct 26th in Hawthorne. Worth seeing this beast in person. It's unreal.

— Elon Musk (@elonmusk) September 13, 2017
Watch Video: Tech And Auto Show | EP14 | Apple iPhone 8, 8+, X, Isuzu D-Max & More
Also Watch
Read full article