The $600000 PUBG Mobile Challenge is a Part of a Larger eSports Plan
Focus on eSports, revenue sharing, restrictions in China, competition from Fortnite and the upcoming challenge from Call of Duty Black Ops 4 Blackout battle royale are all a part of the complex expansion plans.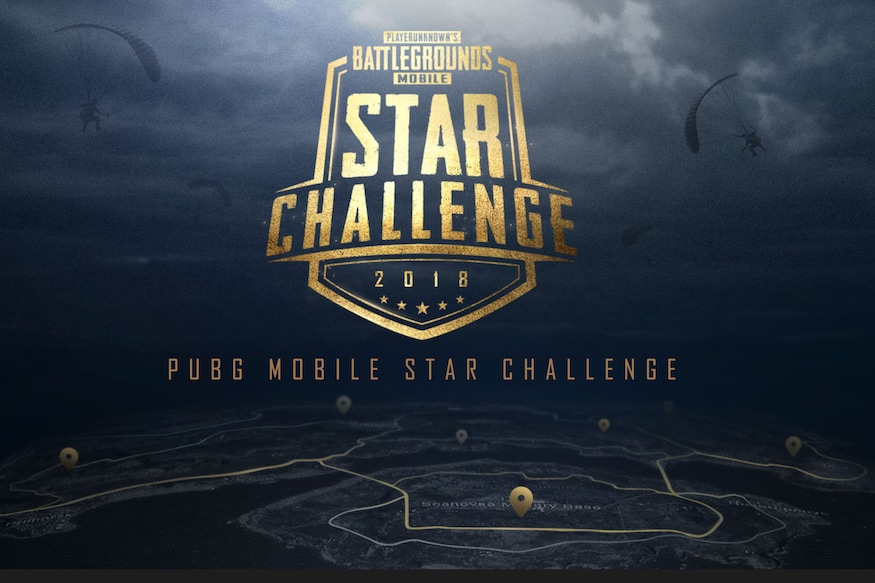 PUBG Mobile Star Challenge Global Finals Starts Today in Dubai: Here is How to Watch The Event
Video game publisher PUBG Corporation has announced another global PlayerUnknown's Battlegrounds tournament, called the PUBG Mobile Star Challenge. This comes just a month after the Player Well Known tournament. Teams from six regions—North America, South America, Europe, Korea and Japan, China, as well as the rest of Asia—will compete for a $600,000 prize pool.
Players will be competing in teams of four each, and there is a minimum requirement of at least 1,000 social media followers to be eligible to play. The teams will need to compete in the regional finals first, with the first of which are being hosted in Kiev 29-30 September. The grand final will take place in Dubai, at the end of 2019.
Among the $600000 prize pool, the Global Final Champion team of the PUBG Mobile Star Challenge will receive $200,000. The Runner-Up team will be getting $100,000, while the third place winning team gets $50,000. The Regional Final Champion, Regional Runner-up, and third place winner teams will receive $20,000, $15,000, and $10,000 respectively. The winners will also become official "PUBG Mobile" partner content creators.
PlayersUnknown's Battlegrounds, also popularly known as PUBG, is a massively popular game title. It is developed by PUBG Corporation, a subsidiary of South Korean gaming company Bluehole, and was released in March last year. The online multiplayer battle royale game is available on Android, iOS, Microsoft Windows computing devices and Microsoft Xbox One gaming console. PUBG Mobile has been downloaded over 100 million times since it first became available.
At present, it is a massive battle between two multiplayer battle royale titles—PUBG and Fortnite, the latter developed by Epic Games and is available for Android, iOS, Microsoft Windows computing devices, Microsoft Xbox One gaming console as well as the Nintendo Switch, Sony PlayStation 4 and macOS computing devices. Both games are free to download and play, with optional in-app purchases.
The PUBG Mobile Star Challenge is a part of a larger plan set in place by PUBG Corp., with greater focus on regional eSports pro leagues as well as revenue sharing. According to the plans in place, PUBG Corp plans to begin professional leagues in North America, Europe, Korea, and China next year, with potential for expansion into other regions from the year 2020 onwards. Each pro league season will culminate into an annual world championship, which will see the best teams from each region compete against each other.
This is perhaps the only way forward for Tencent Games, which early 2018, had localized and released the game in China, as well as mobile versions for Android and iOS. However, in August, the Chinese authorities announced their plans to regulate the gaming industry in China. The Ministry of Education of the People's Republic of China intends to limit the release of new games and also plan to introduce restrictions on the amount of time minors can spend playing online games. The regulators also suggested continuing to restrict the approvals for new online video games and also implementing an age ratings system for game publishing. This follows up on what has been a regulatory freeze for approval of new games, which is forcing companies to look outside the Chinese borders for revenue—The South China Morning Post had reported that authorities in China has not approved any new games since March this year.
PUBG Corporation will have another rival to contend with in the near future, in the shape of the Call of Duty Black Ops 4 Blackout battle royale, which is already out for closed beta tests on various platforms.
Also Read | PUBG Returns to The Top of PC Game Download Charts on Steam
Also Read | PUBG Mobile App Surpasses 100 Million Downloads
Get the best of News18 delivered to your inbox - subscribe to News18 Daybreak. Follow News18.com on Twitter, Instagram, Facebook, Telegram, TikTok and on YouTube, and stay in the know with what's happening in the world around you – in real time.
Read full article