News18
»
News
»
Tech
»
The big emoji confusion: Android, iOS emojis speak different languages, could get you in translation trouble
1-MIN READ
The big emoji confusion: Android, iOS emojis speak different languages, could get you in translation trouble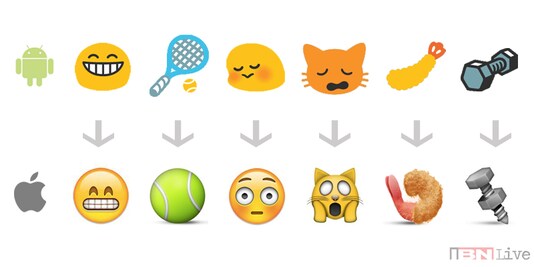 The intended meaning of an emoji can get totally distorted when sent to another platform.
Last Updated: July 17, 2015, 13:05 IST
FOLLOW US ON:
Emojis, emojis, they are everywhere. You can use them to search the Web or turn them into hashtags.
Whenever we are lost for words, the emoji comes to the rescue. They are with us for all occasions and moods. And they are cross-platform. And this is the problem. Because different platforms (and also apps) use their own set of images to correspond with the wider emoji set, the intended meaning of an image can get totally distorted when sent to another, because they have a different image for that.
We compared the emoji collections of the two biggest smartphone platforms on the planet - Android and iOS - and the results could make you think twice before sending that next emoji.

Next Story