THOMSON Brings New 50 And 55 Inches 4k UHD TVs Starting at Rs 33,999
Thomson's new 50 and 55 inches Smart TVs will be available exclusively on Flipkart.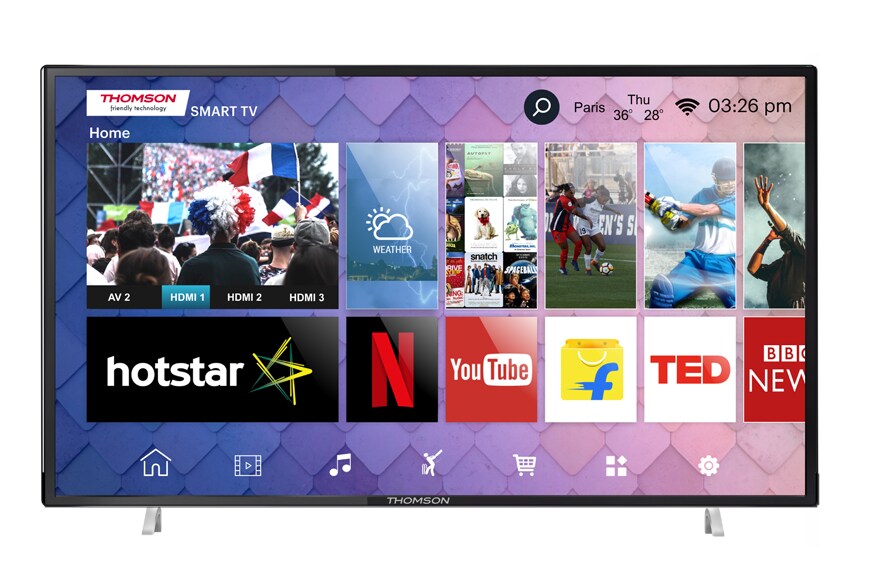 THOMSON Brings New 50 And 55 Inches 4k UHD TVs With an All New UI
Thomson has today expanded its Smart TV lineup in India with the launch of 55-inch and 50-inch 4K Smart TV. Thomson's new 50 and 55 inches screen sizes come pre-loaded with a new MyWall UI. Thomson TV runs its own app store which has unlimited tv applications. Additionally, the company has tied up with local content application providers to widen the scope of viewing content, a company statement said.
The TVs are made from Samsung panels with an aspect ratio of 16:9 and a resolution of 3840 x 2160 pixels. The Thomson TVs are powered by a CA53 Dual Core 1.4GHz with Mali-T720 for graphics with 1GB of RAM and 8GB of flash storage. Both TVs run Android and both of them support smart apps such as Netflix, YouTube, Facebook, Skype, and others. Available in both the Black and Silver colour models, these Thomson TVs also come with multiple languages support with other features including OSD Display Time, Image Freeze, Eco Mode, and Auto Channel Search.
Smart TVs from Thomson will be available exclusively through Flipkart for a starting price of Rs 33,999.
Read full article