Top 10 Most Exciting Smartphones Launched in 2018
Some of these have been revolutionary smartphone offerings that changed the course of smartphone features.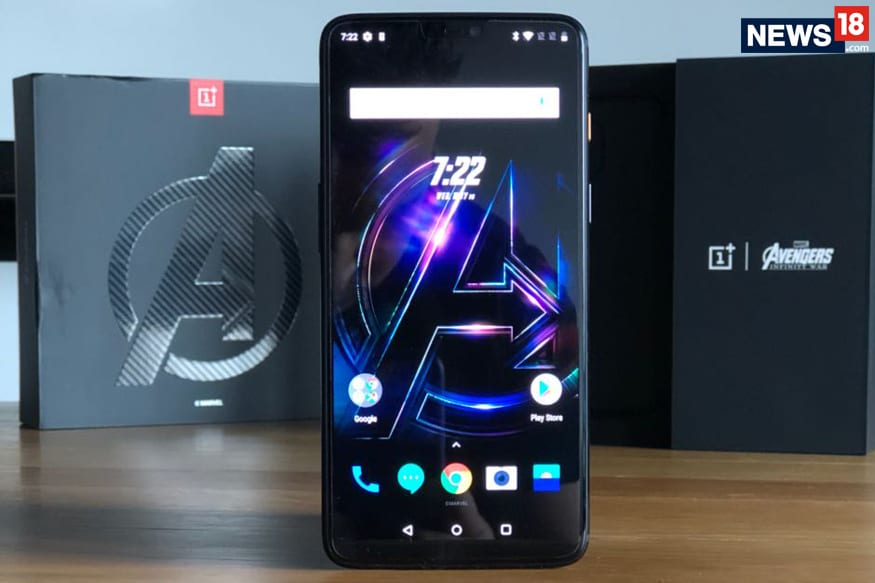 OnePlus 6 Marvel Avengers Limited Edition. (Image: Siddhartha Sharma/ News18.com)
A slew of features have been introduced this year in the smartphone arena. As a result, many smartphone OEMs have also adopted these features in their recent offerings. What came afterwards from these manufacturers are premium smartphone products donning an entirely new look inspired much by a bezel-less experience. These smartphones more or less also sport a dual camera, impressive firepower and a notch display. If not this, another category of smartphones focusses solely on providing the maximum features in a budget as low as possible.
Here is a look at some of the most impressive smartphones that have made their way to the market in the year 2018 across all price ranges.
(Above Rs 40k)
Samsung Galaxy S9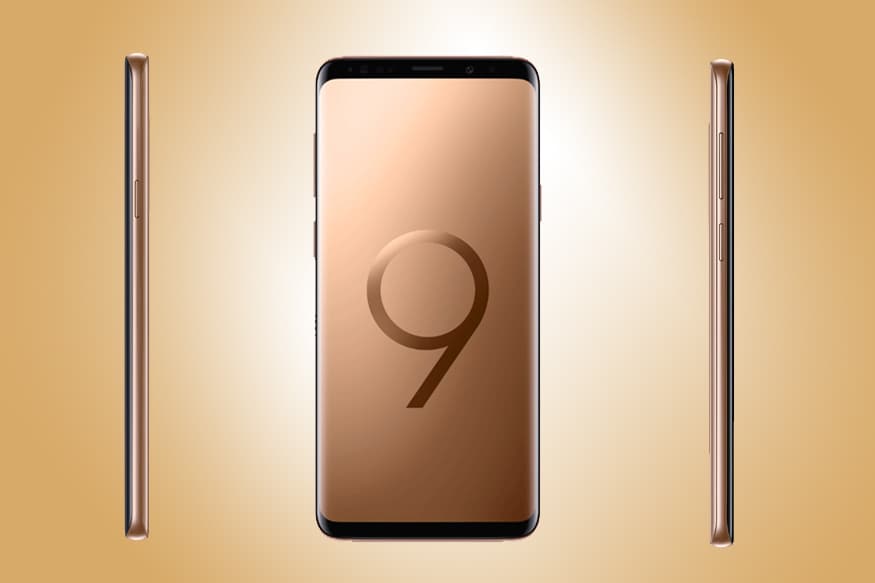 The Samsung flagship for this year borrowed heavily from its predecessor in terms of looks, though that was one aspect that Samsung was not even looking to improve upon with the Galaxy S9. And why would it? The Infinity display that the company is deploying on its flagships since last year is one of the best displays on a smartphone to date, even more so than a notched display in every way. Additionally, the company did manage to concise the Galaxy S9 even more, retaining the old display size in a shorter form factor this time.
Apart from the looks and the stunning display, the Galaxy S9 comes with almost everything one could ask for. The latest processor, ample memory offering, a commendable photographic capability and Samsung's own plethora of apps easily make the Galaxy S9 one of the most interesting smartphones launched this year.
Oppo Find X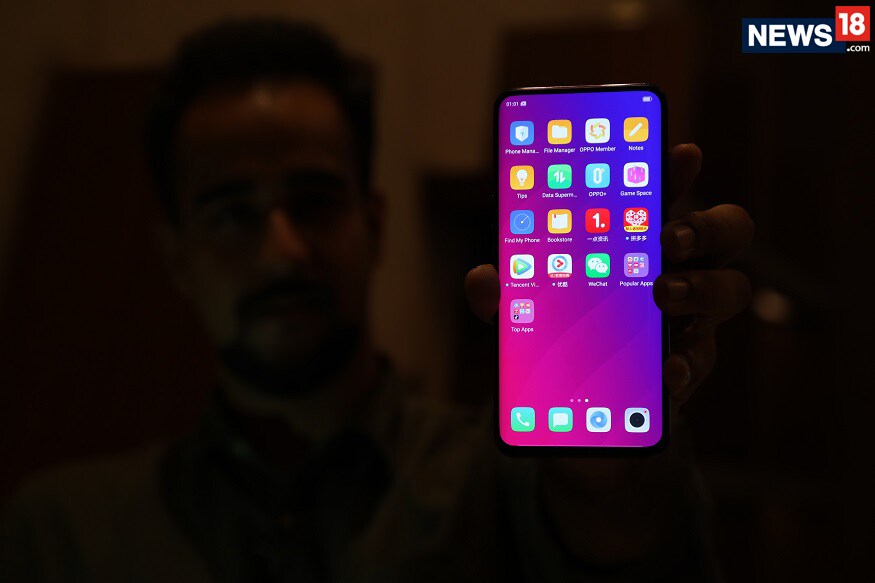 While all the other smartphones might sound similar in terms of design and what lies under the hood, Oppo has recently come up with a flagship device that has a distinct feature to boast of. This basically refers to a movable slider in the smartphone that houses the front as well as the back camera. The result is a completely bezel-less display at the front, even skipping the notch to house any sensor or camera. Despite the front camera being hidden behind the screen, the Oppo Find X manages to offer face recognition support to its users.
What lies under the hood is a Qualcomm Snapdragon 845 processor coupled with an 8GB RAM, a 256GB storage and impressive camera specifications.
Huawei P20 Pro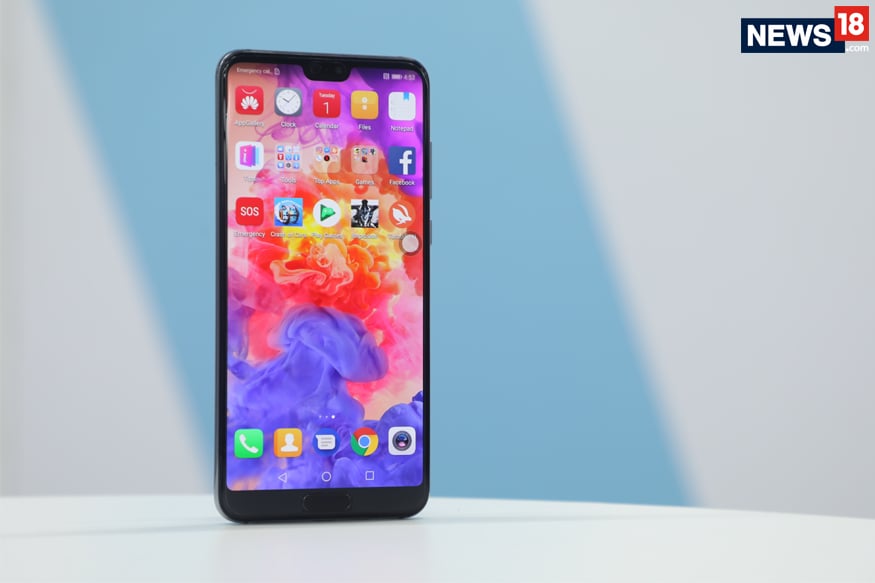 Huawei took the world by storm with its this year's flagship smartphone launch. Huawei P20 Pro, introduced by the company as the world's first smartphone with a Leica triple camera setup, aced on every front as soon as it was launched. It scored a DxO Mark rating of more than any other smartphone camera till the time and was no less than any other flagship when it came to its performance.
While everything ranging from its design to the display quality and the power oozed of a premium appeal, the highlight was definitely the camera on this one, that came with on-point and sharp colours, perfect brightness and utmost detailing.
Apple iPhone 8 Product Red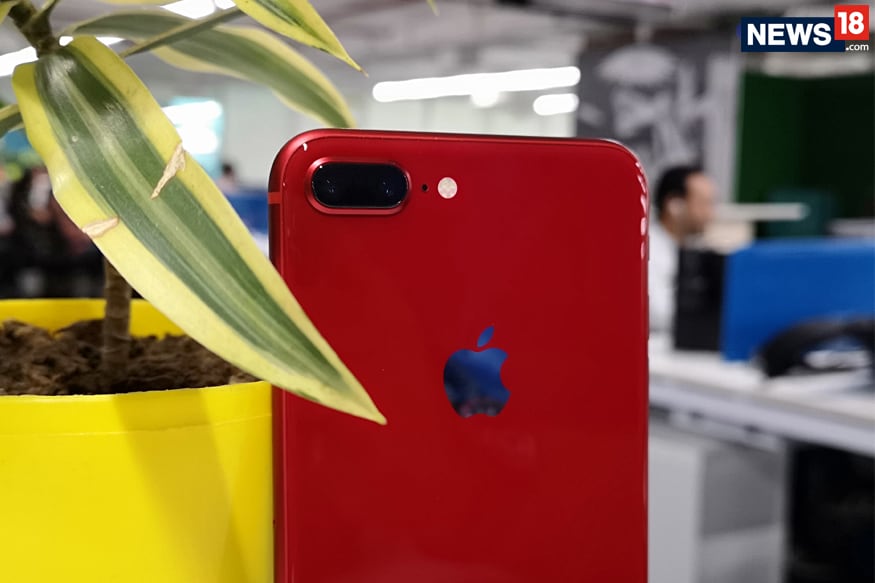 Apple came up with a version of its iPhone 8 this year that apart from offering a unique look to its bearer, also contributed to a cause. The Apple iPhone 8 Product Red was launched back in April, a part of Apple's 11-year-old partnership with (RED) to support HIV/AIDS programs that provide counselling, testing, and medicine that prevents the transmission of HIV from a mother to her unborn child.
When you buy (PRODUCT)RED, Apple sends a contribution to the Global Fund. The Global Fund uses 100% of this money to finance HIV/AIDS programs. The contribution helps people affected by HIV in Ghana, Lesotho, Rwanda, South Africa, Swaziland, Tanzania, Kenya, and Zambia.
That said and done, what does the iPhone 8 Product Red have in store for its user? An A11 Bionic chip with Neural engine and an embedded M11 motion coprocessor to power it, a 4.7-inch Retina HD display and all that you get on a regular iPhone 8.
Nokia 8 Sirocco
HMD Global, the home of Nokia mobiles introduced its flagship smartphone at the Mobile World Congress in Barcelona back in February this year. The Nokia 8 Sirocco, as the device is called, comes as the fine example of how the beloved Nokia brand's flagship should look like. It dons a handy form factor with a flagship charm of a glass body, a curved display and Carl-Zeiss optics. While it certainly does not look like the solid Nokia phones the world is used to seeing, Nokia claims that the device has been carved out of a single piece of stainless steel that guarantees its strength.
Under the hood, the Nokia 8 Sirocco comes with a Qualcomm Snapdragon 835 processor along with a 128GB storage and the latest Android Oreo operating system (with regular updates from Google). It also boasts of a 12MP + 13MP dual camera setup that is built with optics from Carl-Zeiss.
(Rs 30k-Rs 40k)
OnePlus 6
With all those flagship smartphones out there, this company was always touted to come up with flagship killer devices. The primary reason for this is the competitive firepower on the OnePlus devices and in a budget far less than what the other flagship demand. Building on the same, OnePlus introduced its OnePlus 6 back in May this year and as expected, the device boasted of top-of-the-line specifications, complete with a Qualcomm Snapdragon 845 SoC.
What's more, the OnePlus 6 also came as a testimony that the company listens to its users' demands. Examples of these can be seen in the rearrangement of the slider key on the OnePlus 6, a vertical placement of the dual camera setup and that too at the centre of its back and the inclusion of the 3.5mm headphone jack. The OnePlus 6 also comes with a trending notch design which was still very debated around the globe at the time of its launch. As a result, OnePlus soon introduced an option in its software to let the users hide the notch in case they did not like it.
Honor 10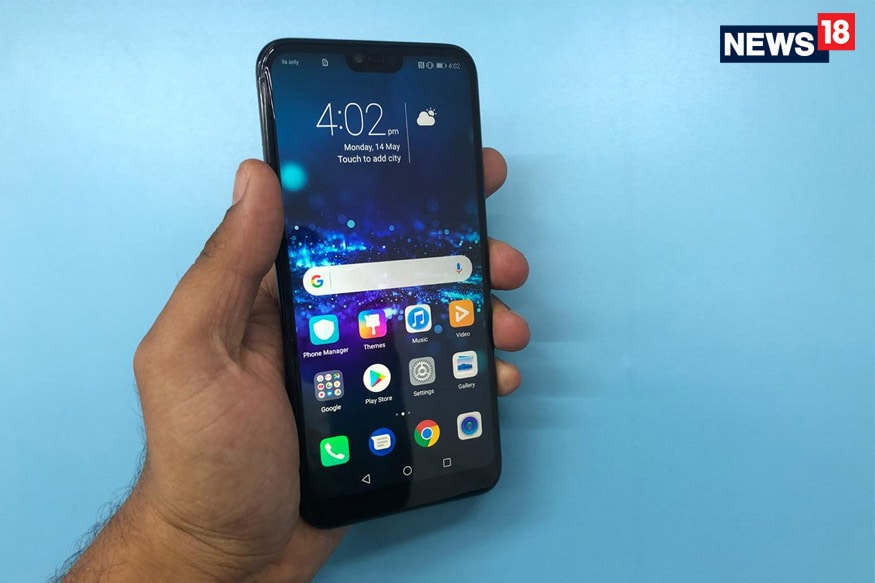 Huawei sub-brand Honor also came up with its flagship smartphone this year in the form of the Honor 10. As a direct competitor to the OnePlus 6, the Honor 10 comes with its own perks which were mostly built in-house by the company. These include a Huawei Kirin 970 processor, a 5.8-inch Full HD+ display, the latest Android Oreo 8.1 Oreo and a 16MP + 24MP dual camera setup. Honor 10 also promised big on the design front, with a notch display and a glass back.
Asus Zenfone 5Z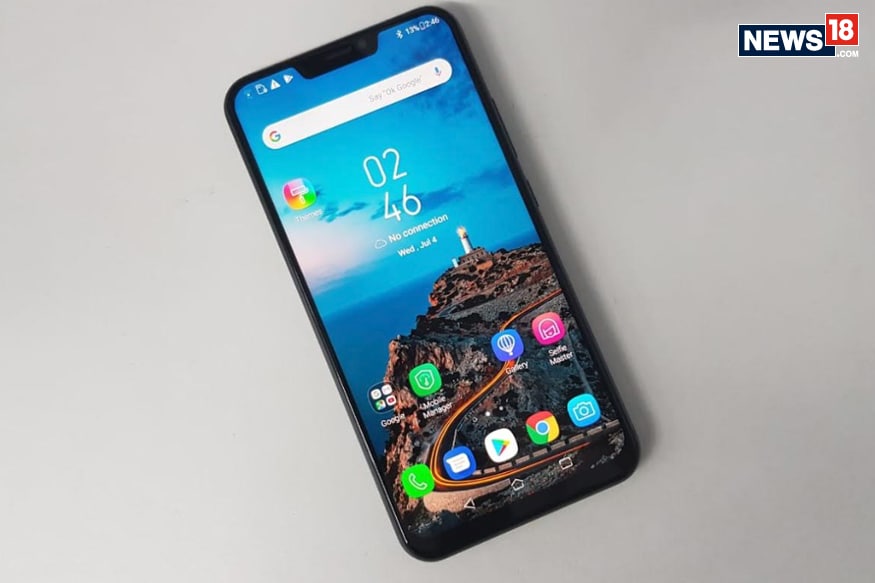 Another contender in the near-30K range, the Zenfone 5Z was introduced recently by the company as its flagship smartphone. What followed was a head-to-head comparison of the Asus Zenfone 5Z and the OnePlus 6, which certainly did not see the Asus device backing down in any way. Simply because it came with an equally competent firepower, just as good optics and a simple yet elegant design. One up for the smartphone was the price in comparison with the OnePlus 6 as it offered all of these features at a slightly lower price tag.
(Below Rs 20k)
Xiaomi Redmi Note 5 Pro
Xiaomi came up with its best selling smartphone in India in the form of a stepped-up variant of its Redmi Note series successor. The Redmi Note 5 Pro was revolutionary in many ways with its launch, offering almost every known feature at the time in a budget. Many budget smartphones followed soon after offering all these features too, including face recognition, dual camera setup and more but Xiaomi managed to do it first and that reflected upon the sale figures of the device.
As for its under-the-hood power, the Redmi Note 5 Pro comes with a Qualcomm Snapdragon 636 processor, a 4GB RAM, 64GB internal storage (starting variant),a whopping 4000 mAh battery and an impressive 12MP+5MP dual camera setup.
Moto G6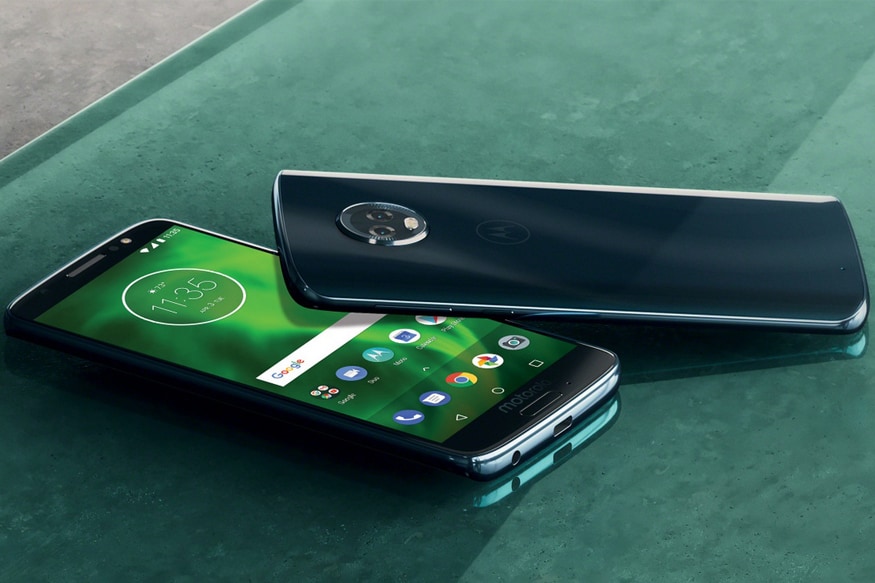 Motorola recently unveiled the successor to its Moto G series with the Moto G6. The new budget smartphone by the company promises to offer a larger display area, a multi-functional fingerprint sensor as well as an expandable storage of up to 256GB. The smartphone retails at almost the same price as the Redmi Note 5 Pro and competes directly with it with its Qualcomm Snapdragon 450 SoC, 3D glass back, type-C connectivity and a 16-megapixel selfie camera.
Get the best of News18 delivered to your inbox - subscribe to News18 Daybreak. Follow News18.com on Twitter, Instagram, Facebook, Telegram, TikTok and on YouTube, and stay in the know with what's happening in the world around you – in real time.
| Edited by: Sarthak Dogra
Read full article