Top 5 WhatsApp Hoax And Scams
In an effort to make the everyday user make aware of the ongoing scams, we bring to you the top five hoax messages that we have ever come across on WhatsApp.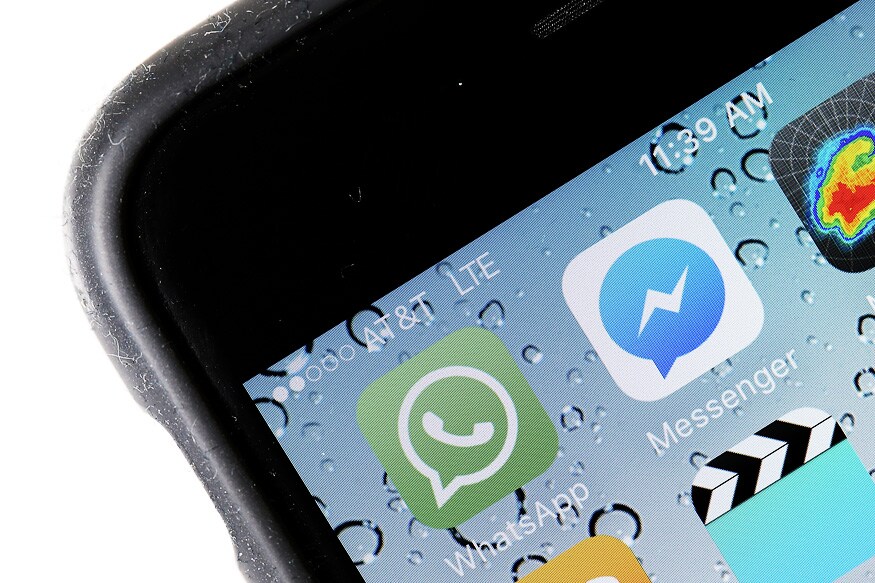 WhatsApp top 5 scams and hoax messages. (Image: Justin Sullivan/Getty Images)
Time and again, hoax messages have surfaced on WhatsApp. With more than 2 billion users worldwide, it is only understood that WhatsApp will be plagued by 'fake news' or 'hoax messages'. While the team at WhatsApp is taking its own measures to tackle these issues in the best manner possible, in an effort to make the everyday user make aware of the ongoing scams, we bring to you the top five hoax messages that we have ever come across.
1. Reliance Jio bill
This is a very recent hoax message that has surfaced on WhatsApp telling people that Reliance Jio will be charging heftily for their services.
The message included a picture of a fake printed bill of Reliance Jio worth Rs 27,000. The message spread around like wildfire given to the fact that Reliance Jio has kept its services free for its promotional period till December 31.
Many Reliance Jio users panicked upon seeing the message even though it holds no truth whatsoever.
Our Advice: Just don't pay any attention to such messages even in the future.
2. WhatsApp will be charging its users
Since its launch in January 2010, Whatsapp has worked upon a business model which provides users a free subscription for the first year and charges $1 annually afterwards. Later on, the service was announced to be completely free for all users.
A WhatsApp hoax targeting the pricing of the app has been doing rounds for a long time. This message claims that the app has reached its threshold in terms of active users and asks the readers to spread the message amongst 10 of their contacts in order to continue availing the free services.
Such messages at times also claim to be sent by the founder of the company and give the users a limited time frame to act upon it; 'WhatsApp will be deactivated after midnight'.
Though such messages are not potentially dangerous for your phone's security, it is best to leave these messages unattended.
3. Invitation for activating 'WhatsApp video calling'
WhatsApp recently came up with its latest feature of video calling. Scammers didn't leave this chance to spread out yet another hoax message. This time, the message titled 'Activate WhatsApp Videocall' did the rounds asking the users to click on a given link and activate video calling by doing so.
Clicking on the link redirected the users to a hoax website which had an eerily similar resemblance to the original. The website provided separate links to download the extension for Blackberry, iOS, Windows and Android Smartphones. Even screenshots of an ongoing video call and a group video call have been posted on the website to try and convince the users even more of the authenticity of the extension.
Clicking on the options given takes the users to further pages which show the process of activation of WhatsApp calling being initiated. Later on, users are asked to share the link amongst friends and groups to invite them to try the new feature.
Now that the 'video calling' feature has been launched worldwide, users should not fall for such scams and keep in mind that there is ABSOLUTELY NO INVITATION REQUIRED for activation of such features on your WhatsApp.
4. Change your Online Status with WhatsApp Plus
WhatsApp Plus is not an official app or version of the prevalent WhatsApp Messenger Service. It can be best described as a reverse engineered version of WhatsApp produced by a group of developers. It uses the existing infrastructure of WhatsApp through some questionable API calls.
Essentially, such apps act as a mediator between the original WhatsApp servers and the end user.
Now the question comes, whether to use it or not?
This question can be easily answered by a follow-up question- Why would you want a third party to have access to your data?
Since not many of us would be comfortable with the idea, such apps should not be used. Data security should be of prime importance.
5. Emoji Blast
Emoji Blast is a glitch in WhatsApp as discovered by a security researcher. WhatsApp Web allow users to enter 6600 characters in one message.
After typing around 4200, the browser starts to slow down but allows a continuation as the limit is not reached. Soon afterwards, the browser crashes.
Sending such messages to other users will cause their WhatsApp to crash repeatedly.
While this is just a glitch in the app, it is best to ignore such messages from unknown sources. You don't want your WhatsApp to crash after all.
Also Watch

News18 Reel Movie Awards: Ratna Pathak Shah Bags Best Actor (Female) Award
| Edited by: Sarthak Dogra
Read full article