Top 5 Windows Laptops Under Rs 50,000 You Can Buy This Diwali
Here we have the list of top five laptops India currently available in the market for all kinds of usage.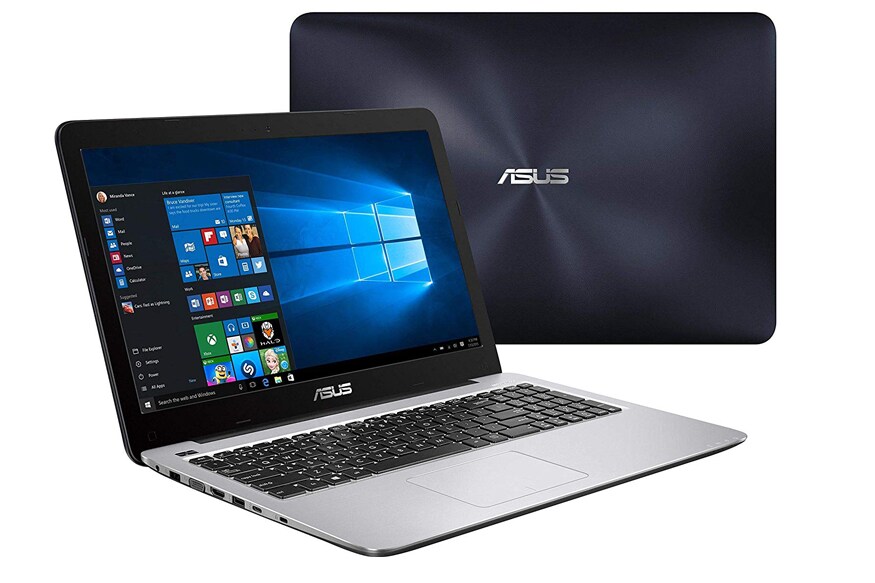 Top 5 Laptops Under Rs 50,000 One Can Buy This Diwali
Diwali is around the corner and there are a lot of consumer electronic products like smartphones, laptops, and more to buy this festive season. 2018 has seen the release of some amazing laptops, and in this guide, we've found all the best laptops of 2018. Addressing the dual needs of access to content and the capability of content creation, laptops are becoming increasingly popular among students. If you've landed here it means you are an avid online shopper trying to find out the Best Laptops Under Rs. 50000. Here is a list of Top Laptop Models from major brands at the lowest price possible.
1. Acer Aspire 5 A515-51G
Acer Aspire A515-51G is a stylish and powerful Ultrabook Laptop and is powered by Core i5 8th Gen processor clocked at a speed of 1.60 GHz up to 3.40 GHz and sports a 15.6 inch Full HD resolution ComfyView that comes with a resolution of 1920 X 1080 pixels,so the picture quality is crisp and detailed.The screen size is big enough for an enriching gaming, surfing and video watching experience.On the memory front, the laptop is equipped with a hard drive of 2 TB and a 8 DDR4 RAM,thereby making it possible to store ample amount of data.All the above features ensure that you breeze through all your tasks throughout the day.It is backed up by a Li-ion battery that keeps the device running for upto 6 hours or a considerable amount of time.It is loaded with 2 and Crystal Clear Audio Two speakersAcer TrueHarmony for a great audio experience.
2. Asus Vivobook R542UQ-DM164
The Asus Vivobook R542UQ-DM164 features a 15.6-inch Full HD LED Backlit AntiGlare display having a screen resolution of 1,920 x 1,080 pixels. The Golden coloured laptop weighs around 2.15Kg and measures 380 x 251 x 23.2mm. The laptop is driven by a 2.5GHz Intel Core i5-7200U (7th Gen) processor assisted by an 8GB of DDR4 RAM. For further assistance, a 2GB NVIDIA GeForce 930MX Graphics unit is also present. For networking and sharing, the Asus Vivobook R542UQ-DM164 offers a lot of options such as - Wireless LAN 802.11 b/g/n, Bluetooth v4.0, one slot for USB 2.0, a headphone jack, two USB 3.0 slots, a microphone jack, a VGA port and an SD card reader.
3. Lenovo IdeaPad 310 (80TV01BHIH)
The Lenovo Ideapad 310 (80TV01BHIH) laptop comes with a 15.6-inch HD TN GL (slim) display and boots on Windows 10 professional operating system. It has a screen resolution of 1,366 x 768 pixels and weighs 2.2Kg. Inside the system, there is a 2.5GHz Intel Core i5-7200U processor, 4GB of DDR4 RAM and 2GB NVIDIA GeForce N16V-GMR1 graphics card. The laptop is available in a silver coloured body which measures 379 x 260 x 22.9mm.
4. Asus R558UQ-DM513D
The Asus R558UQ-DM513D Laptop comes with a 15.6-inch FHD LED Back-lit Ultra Slim Anti glare Display along with a native resolution of 1,920 x 1,080 Pixels. There is a 2.5GHz Intel Core i5-7200U processor which is responsible for driving the system in a stable manner. For further assistance, there is an 4GB DDR3 RAM along with 2GB of dedicated Nvidia Geforce 940M for flawless workflow. The RAM can be further expanded upto 12GB. It runs on DOS.
5. Asus R541UJ-DM174
The Asus Vivobook Max R541UJ-DM174 laptop comes with a 15.6-inch LED backlit Full HD (1,920 x 1,080 pixels) Anti-Glare Panel and runs on Linux operating system (64-bit architecture). Inside the laptop, there is a 2.5GHz Intel Core i5-7200U processor coupled by an 8GB of DDR4 RAM and a 2GB NVIDIA GeForce GTX 920M GPU. For better performance, the user can increase the RAM capacity up to 16GB. The laptop weighs 2Kg and is available in black color.
Get the best of News18 delivered to your inbox - subscribe to News18 Daybreak. Follow News18.com on Twitter, Instagram, Facebook, TikTok and on YouTube, and stay in the know with what's happening in the world around you – in real time.
Read full article