Truecaller Set to Bring Number Scanner, Fast Track Numbers And More in Upcoming Update
Truecaller is set to roll out new features for its App including Number Scanner, Fast Track Numbers and Scan and Pay.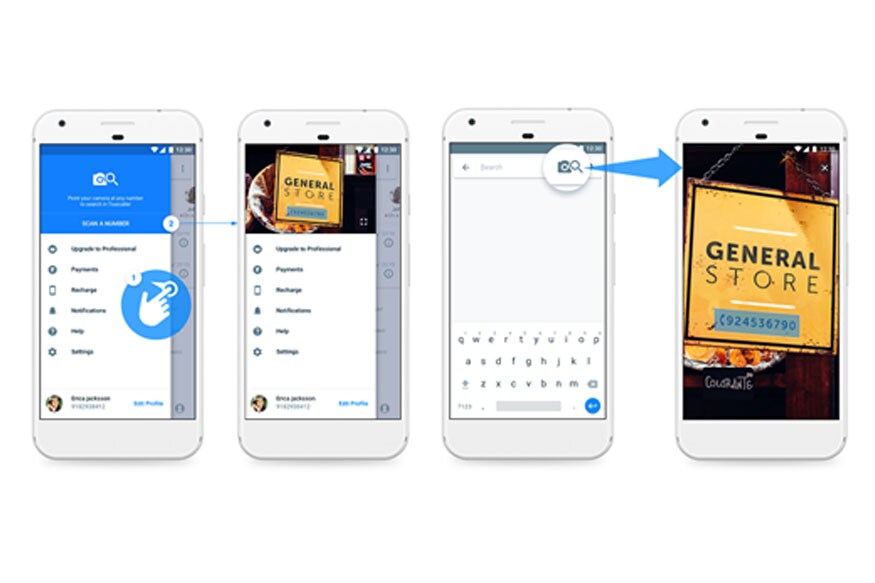 Truecaller is set to roll out new features for its App. (Image: Truecaller)
Truecaller has announced an upcoming roll out of two new features - Number Scanner and Fast Track numbers with the expected Android 8.45 release in the coming week. The new features by Truecaller are based on enhanced scanning technology and will enable Truecaller users to scan phone numbers for various purposes. By using the 'Number Scanner' feature, users will be able to use the Truecaller app to scan a number directly from business cards, websites, street signs, shop fronts and other such points to quickly lookup a number or store it to their contacts.
Meanwhile, the Scan & Pay feature will allow users in India to scan a number and pay directly using Truecaller Pay, an alternative to scanning QR codes. Users will also be able to send or request money, recharge, or even Flash Message with any contact from their native phone book. In addition to this, Truecaller has also launched Fast Track numbers, a service which integrates toll-free numbers for emergency services like police, fire, medical care, women's helpline, roadside assistance, as well as essential categories like banks, couriers, airlines, railways, and insurance, all integrated directly into the app, accessible by the user without an internet connection. These also include 'Bank Balance Check' numbers that enable a user to check their bank balance via a return SMS from their respective bank via a missed call service. Located in the search bar, the in-built contacts will help users make phone calls at emergency moments with a single tap. Currently, the Fast Track numbers feature will only be available in India.
Commenting on the feature set expansion, Narayan Babu, Director of Product & Engineering at Truecaller said, "When you see an important phone number, you can directly pull it into your phone with Truecaller and use it, in seconds, to connect or make a payment. Also, during critical moments you can reach out to the right company, person or service with a single tap with Fast track numbers."
Watch Video: Juho Sarvikas, Chief Product Officer HMD Global on Nokia 8
Also Watch
Read full article