Uber India Launches 'Decongest India' Campaign to Curb Traffic Congestion
Uber India has launched a nationwide campaign to better manage the existing fleet of vehicles across the country. The campaign is named 'Decongest India' and aims to optimise the current traffic conditions in the country.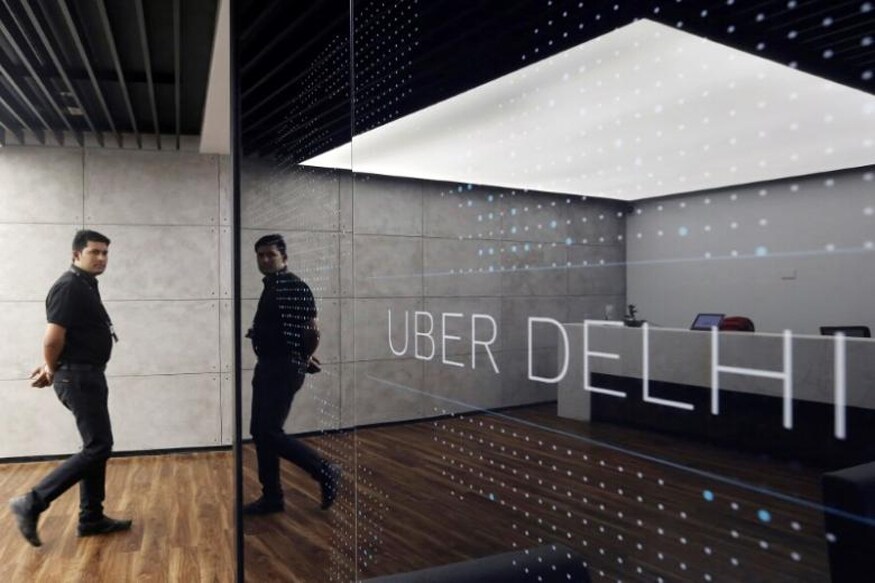 Uber India has initiated a Decongest India drive. (Image: Reuters)
Uber India today announced the launch of a national campaign 'Decongest India' - a nationwide effort to identify and curb causes of congestion, starting with New Delhi. As part of this campaign, Uber will be focusing on driving data-backed conversations on solving for congestion across Delhi, Kolkata, Mumbai and Bangalore in the coming days. The campaign's inaugural leg in New Delhi was announced in the presence of Manish Sisodia, Dy CM and Delhi, Manoj Tiwari, MP, North East Delhi with the launch of a report Moving Delhi Forward: The Case for Decongestion.
With studies suggesting that a private car remains unutilised for 96 percent of its time and average occupancy rates around 1.14 people per car, re-imagining utilisation of existing resources can help build a real alternative to the present world.
Through targeted conversations and data sharing with relevant stakeholders across government, media and civil society, Decongest India aims to draw attention to four key issues, namely:
1. Incentivising car pooling
2. Reducing dependency on parking
3. Developing credible, affordable alternatives to private car ownership
4. Complementing public transport by providing affordable and reliable mobility options that help cover the last mile
Highlighting the merits of UberPOOL, Prabhjeet Singh, General Manager, Uber India (Delhi and North India) said "More than 30% of our total trips in Delhi are POOL trips. Over time, UberPOOL riders in Delhi have contributed to save over 19 million kilometres driven, which equals to saving of 936 kilo-litres of fuel and cut over 22 lakh kgs of CO2 emissions. As more people in more cities use UberPOOL, it will help contribute to the future that Uber has already begun to create - more people in fewer cars, fewer people owning cars and fewer cars on the road."
While several studies have indicated how the car-to-people ratio is on the lower side in India (20 cars for every 1000 people), an equally compelling fact unique to emerging markets like India is the shrinking speed of traffic. As of 2016, Delhiites spent 3.43 hours on the road for a distance of 40km in comparison to 1.36 hours in 2011.
The report- Moving Delhi Forward: The Case for Decongestion, identifies the ways to promote shared mobility and dis-incentivise private car ownership, increase use of public transport and open up space in the city for other public purposes and infrastructural development. Some of its key recommendations are:
1. Tapping the potential of using existing motorcycles for bike sharing services for last mile connectivity
2. Streamlining the processes for converting existing private vehicles into commercial vehicles as well as for obtaining requisite licence
3. In step with the times, promote technology based solutions over analog based hardware
4. Liberalising antiquated permit processes by utilising the proposed amendments to the Motor Vehicles Act
Key insights of the Delhi Report:
• Out of the 97 lakh vehicles registered in New Delhi, over 93 percent of these vehicles are private vehicles.
• In just one year, over 6.1 lakh private vehicles were added in New Delhi.
• The city has been losing an estimated Rs 60,000 crore annually due to increasing congestion and pollution with Delhi residents facing pollution exposure levels anywhere from 4 to 12 times the safe level, according to the World Health Organization.
According to the Delhi Parking Policy, released in June 2017, the city has more than one crore registered vehicles, of which over 90 percent are private vehicles.
| Edited by: Sarthak Dogra
Read full article
Countdown To
Elections Results
To Assembly Elections 2018 Results