Vivo V5 Review: A Power Packed Smartphone For Selfie Lovers
Here is a detailed review of what's cool in the Vivo V5 smartphone and where it lags behind its competitors.
Vivo V5 Smartphone with 20 megapixel Moonlight Selfie Camera. (Image: News18.com)
Vivo launched its V5 smartphone on November 26 as an addition to its V series. The phone, priced at Rs 17,980, comes as a competitor in the middle-ranged smartphones category and is one to give a considerable look at, for anyone planning to buy a smartphone just under Rs 20,000.
Here is a detailed review of what's cool in the smartphone and where it lags behind its competitors.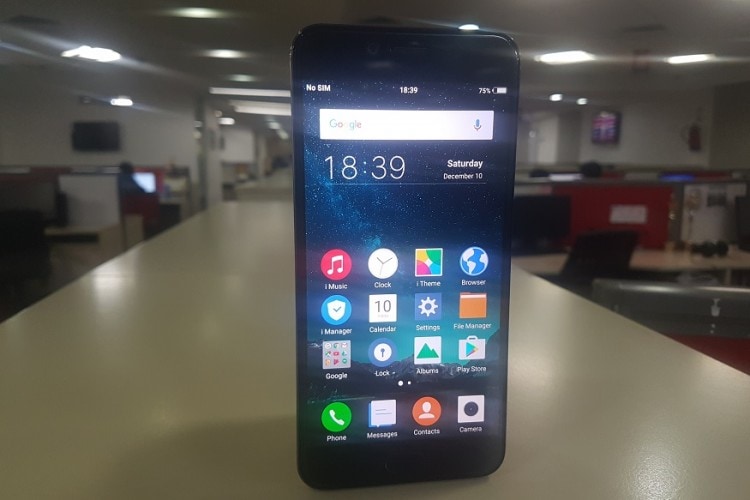 Vivo V5 Smartphone with 20 megapixel Moonlight Selfie Camera.(Image: News18.com)
What's cool?
The Vivo V5 smartphone certainly takes the stage with its smart and elegant looks. A first glance at the phone will reveal its sleek design and metal finish.
A single home touch button in the centre acts as a very fast fingerprint scanner.
The 2.5D curved Gorilla Glass combined with a smooth back finish certainly makes the uni-bodied phone pleasing to look at. The phone provides quite a good grip reducing the chances of any accidental slipping.
The phone comes with a 5.5-inch HD display and 720×1280 pixels resolution which provide more than enough brightness and colours to tackle any sort of lighting on the outside.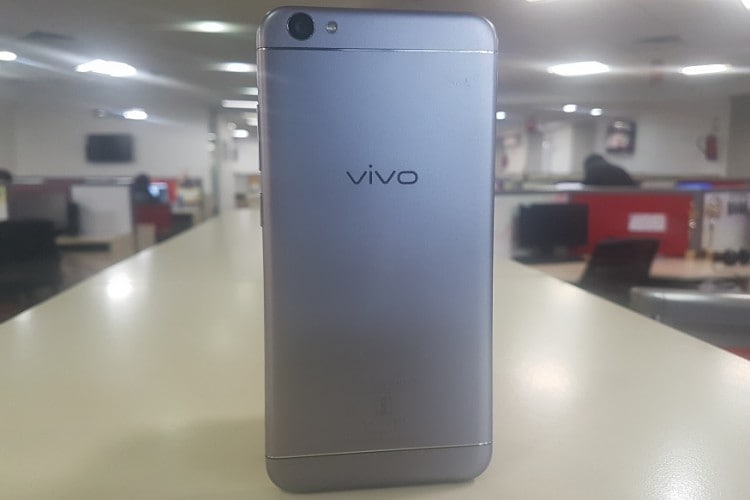 Vivo V5 Back Panel(Image: News18.com)
Moreover, the phone comes with an inbuilt feature of 'Global Eye Protection' wherein it eliminates any blue light from the display and goes feather soft on the user's eyes.
Vivo V5 runs on a 64-bit Octa-core MediaTek processor and a Funtouch OS based on Android 6.0 Marshmallow. This gives it a touch of iOS like platform as the settings panel opens from the bottom.
The interface is fun as much as it is smooth to use and is a refreshing change from the stock Android OS. An inbuilt iTheme app contains 'Scene mode' themes which transform the entire interface of the phone into the inside of a house and is pretty cool to use.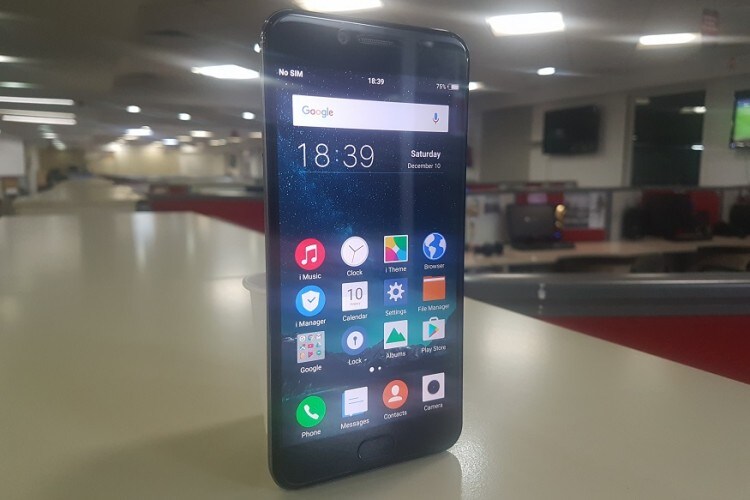 Vivo V5 Display(Image: News18.com)
The smartphone contains 4 GB of Ram ensuring that the phone does not lag even a bit while gaming or multitasking.
Vivo V5 comes with an internal storage of 32 GB which is expandable up to 128 GB, exactly what an average Android user would expect in this range.
Its 3000mAh battery is more than sufficient to last a day with any activities that a user would want to perform on the smartphone.
About the USP of the phone, Vivo introduced this phone in the market as Vivo V5 with Moonlight Selfie Camera, and make no mistake, the phone delivers up to its promises with its 20 Megapixel front camera and a bright front flash.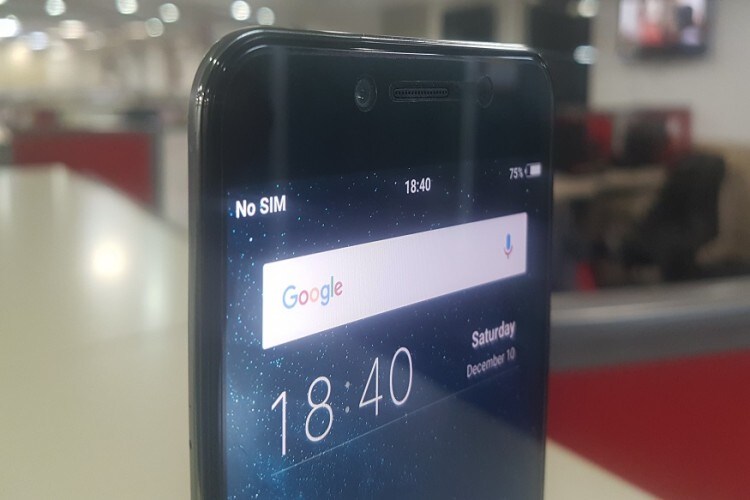 Vivo V5 Selfie Camera.(Image: News18.com)
The phone supports 'Smart Gestures' which provide instant access to some functions. Also, the 'Multi Screen' and 'Mini Screen' allow users to operate the device single-handedly.
What's not so cool?
While the phone boasts of its selfie camera, apart from taking good pictures, the camera does not have anything 'extraordinary' to offer.
After all, why would anyone need a 20-megapixel camera just to take selfies, unless you are trying to capture something that is half a kilometre behind you.
The phone does not support 'Fast charging' and hence might take some time to get fully charged. Expect around 30 percent of battery with 30 minutes of charging.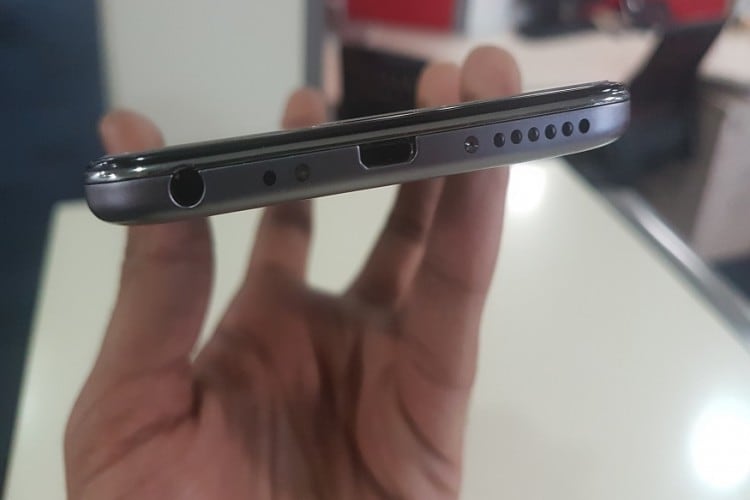 Vivo V5 Audio Output, Charging Jack(Image: News18.com)
Competitors
The Vivo V5 comes in direct competition with Lenovo Z2 Plus, LeEco Le Max2 and Asus Zenfone 3 Max.
Surprisingly, each of these phones has one or the other feature as the best in this range. You can read the reviews for other phones as well and decide which phone suits you the best.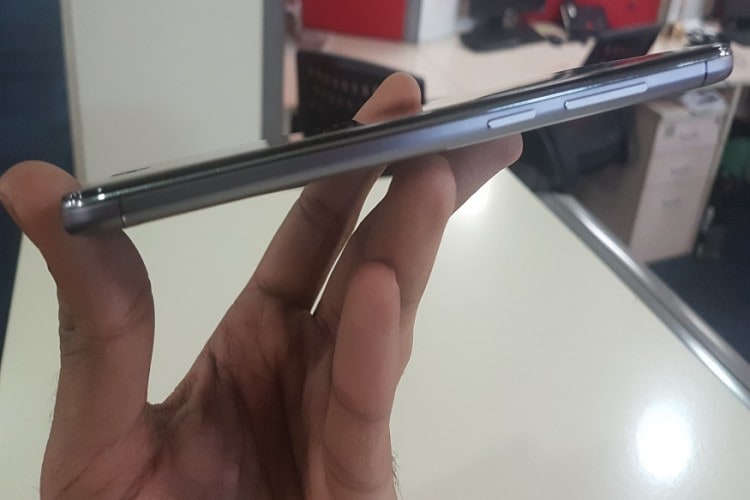 (Image: News18.com)
Verdict
Vivo V5 Smartphone is definitely a very good buy for a smartphone at this price range.
While the phone does not offer anything extraordinary apart from the front selfie camera, it certainly does not disappoint in any of the segments.
So the final word: it is a good phone to have for a normal Android user and certainly a great one to possess for all the selfie-lovers.
(Image: News18.com)
Get the best of News18 delivered to your inbox - subscribe to News18 Daybreak. Follow News18.com on Twitter, Instagram, Facebook, Telegram, TikTok and on YouTube, and stay in the know with what's happening in the world around you – in real time.
| Edited by: Sarthak Dogra
Read full article