Vivo V7 Plus Review: Made for Selfie Lovers and Not Power Users
Vivo's new smartphone the V7 Plus has launched in India at a price point of Rs 21,990. This is another selfie centric smartphone and promises selfies like never before. But is it a good overall Android smartphone? We find out in our review.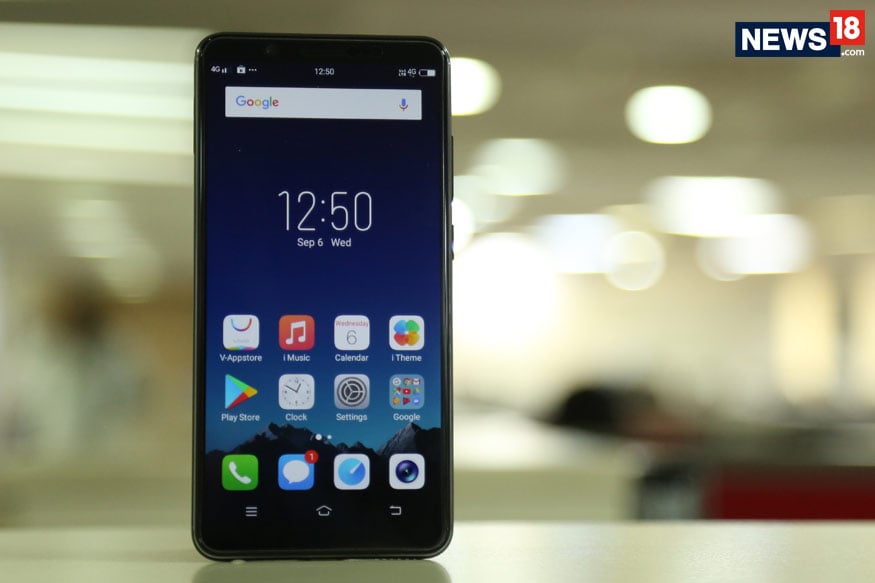 Vivo V7 Plus has launched in India at Rs 21,990. But is it a worthy phone to consider? Read our review. (Image: News18.com)
The Vivo V7 Plus is the latest phone from the Chinese tech company that is expected to be as crazy as its brand ambassador, Ranveer Singh. Vivo V7+ has been launched in India at a price of Rs 21,990. The latest smartphones by Vivo boasts of a superior selfie quality owing to a 24-megapixel selfie shooter embedded into in. The Vivo V7+ also comes with a Full View Display that borrows its design from the Samsung Galaxy S8's 'Infinity Display'. In terms of specifications, the Vivo smartphone is powered by an octa-core Qualcomm Snapdragon 450 SoC and carries a 4GB RAM, along with a 64GB internal storage. We find out whether it is a potent smartphone to buy at a price point of Rs 21,990 or not in our review.
Read on
What's Cool?
To start with it comes with a Full View display, which was in a way started by Samsung and LG and then we saw it on budget devices like the Micromax Infinity and the LG Q6 as well. Now Vivo has got a similar display on the V7 Plus. The display is super bright but at times lacks in details. The Vivo V7+ also comes with a split screen option for enhanced multitasking which is good. For watching videos the display is as potent as it can get in this budget range. We like the display and the overall design of this device and it does look premium as well. The full metal unibody design fits well with the scheme of things that Vivo wants to present to their consumers with this device.
Watch: Vivo V7 Plus Review
Don't forget to
Subscribe
to our new YouTube Channel.
The device runs on Android 7.1.2 out of the box and also comes with Vivo's Funtouch OS on top of it. The Funtouch OS here does not sound like a good touch at all we'll tell you why in 'What's not so cool' segment of this review. On paper, the Qualcomm Snapdragon 450 SoC that this phone uses might disappoint you, but then it does deliver a seamless performance when it comes to multitasking and gaming. The 4GB RAM is also sufficient enough for daily usage on this device. Another good thing with the Vivo V7 Plus is that it comes with dedicated two SIM card slots and a micro SD-Card slot as well.
The Vivo V7 Plus comes with a massive 24-megapixel camera up front that is really good for people who want to enhance their facial features while clicking selfies. It also comes with a live photo feature just like an iPhone and there is also a portrait bokeh effect available for your selfies. The image quality is superb for clicking selfies and that's what this phone is good at. Things like voice command and palm detection also are useful in making you click a selfie. The rear camera is measured at 16-megapixels and is just about good enough for you to take images for your social media updates. Low light images are also just average. Both the front and the rear cameras are capable of shooting 1080p HD videos.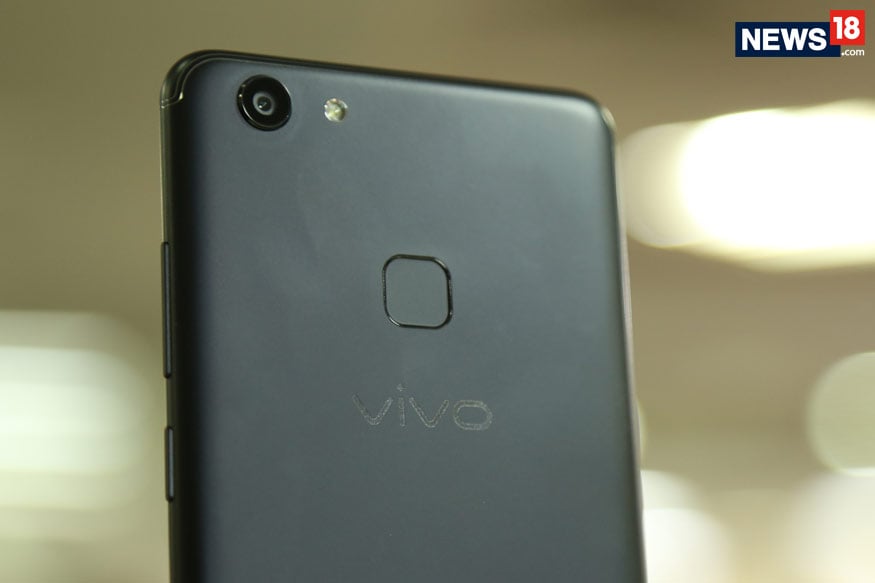 The device also comes with a fingerprint sensor at the back that is very quick and can also be used to click images.
What's Not So Cool?
Now what kind of a is a good and a bad thing at the same time is that ViVo's Funtouch OS is quite similar to Apple's iOS. You see a lot of inspiration taken here on the UI front from Apple. Now that in a way defeats the purpose for Android fans. The app icons and the swipe up functions to launch the control centre look very similar to what you get on Apple's iOS. Even the camera app on the Vivo V7 Plus is almost identical to the iOS camera app. Vivo could have used a little bit of imagination here to be a little distinct than an iPhone.
The battery on this device also struggles and the power optimisation needs work on this device. It will last you a day if you are an average user, but shoot a lot of selfies or watch videos and you might not make the phone last a day.
Verdict
Overall the Vivo V7 Plus is another phone from Vivo that is selfie centric and lacks in basic areas like battery and an experience that looks more like an Android than an iPhone. The V7+ is a very potent phone if you click a lot of selfies and watch a lot of video content on your smartphone. Power users might get turned off by this device and can look for other options that will be also more affordable than Rs 21,990.
Also Watch
| Edited by: Siddhartha Sharma
Read full article