VR Game Can Reduce Pain While Drawing Blood
A new research reveals that letting children play a Virtual Reality (VR) game while drawing blood can significantly reduce their perception of acute pain, anxiety and general distress.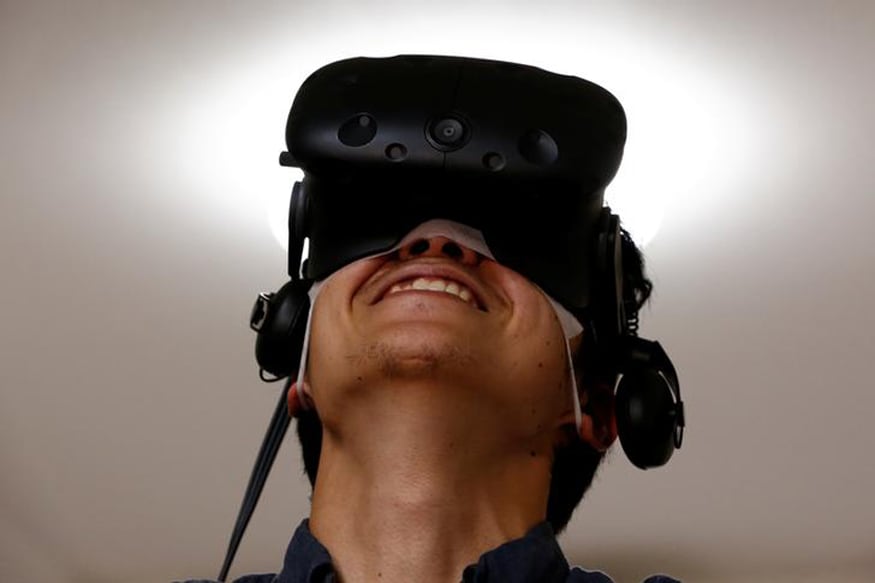 (photo for representation, image: Reuters)
Offering children to play a Virtual Reality (VR) game while drawing blood can significantly reduce their perception of acute pain, anxiety and general distress, new research has found. "Given the immersive and engaging nature of the VR experience, this technology has the capacity to act as a preventative intervention transforming the blood draw experience into a less distressing and potentially pain-free medical procedure," said Jeffrey Gold, Director of Pediatric Pain Management Clinic at Children's Hospital Los Angeles in the US. While previous research supported the effectiveness of distraction during painful procedures, specifically needle pain, the investigators hypothesised that the new VR technology, an arguably more powerful and immersive intervention could be even more effective at reducing pain and anxiety.
News18.com Presents Tech and Auto Awards 2017 | Selfie Smartphone of the Year: Nokia 8 or Oppo F3 Plus? Vote And Win
For the study, published in the Journal of Pediatric Psychology, the researchers recruited patients, ages 10 to 21 years, the patient's caregiver and the phlebotomist in the outpatient blood draw clinic. They were randomised to receive either standard of care, which typically includes a topical anaesthetic cream or spray and a movie playing in the room, or standard of care plus the virtual reality game when undergoing routine blood draw. Looking at pre-procedural and post-procedural standardised measures of pain, anxiety and satisfaction, the researchers found that VR is feasible, tolerated and well-liked by patients, their parents and the phlebotomists.
"VR, especially immersive VR, draws heavily on the limited cognitive resource of attention by drawing the user's attention away from the hospital environment and the medical procedures and into the virtual world," said Gold. Given the significant concerns about problematic opioid use, evidence-based support for non-pharmaceutical inventions may lead to the use of VR for pain management during certain medical procedures and a decreased need for narcotics.
"Ultimately, the aim of future VR investigations should be to develop flexible VR environments to target specific acute and chronic pain conditions," Gold added.
Watch Video: Exclusive Interview - Chris Jaffe, VP User Interface, Netflix
Get the best of News18 delivered to your inbox - subscribe to News18 Daybreak. Follow News18.com on Twitter, Instagram, Facebook, Telegram, TikTok and on YouTube, and stay in the know with what's happening in the world around you – in real time.
| Edited by: Sarthak Dogra
Read full article