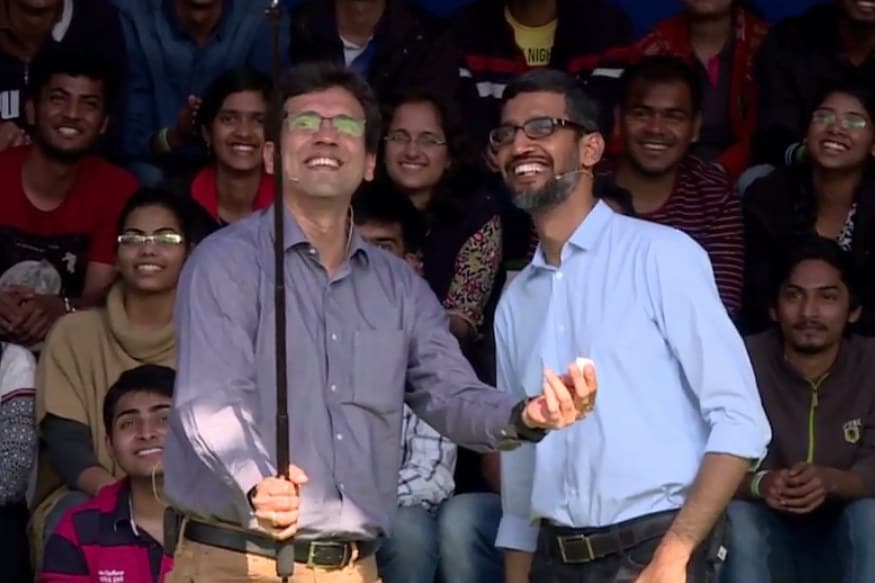 Google CEO Sundar Pichai Thursday visited
IIT Kharagpur
to interact with the distinguished alumnus of the institute. Pichai during his visit to India has already announced training programme in association with B-school Indian School of Business and FICCI to empower SMBs with essential digital skills that will enable them to get online and start using the power of the internet to grow their business.
Also Read: Google India Announces Free Digital Training For Small Businesses
Google also previewed 'My Business' Websites, an easy-to-use offering to help businesses to have a rich, mobile optimised digital presence that will be launched later this year.
Here are the highlights of the event at IIT KGP where CEO Pichai had interacted with students.


14 Aug, 2019 |

India in West Indies

WI
vs
IND
240/7

35.0 overs

256/4

32.3 overs

India beat West Indies by 6 wickets (D/L method)

11 Aug, 2019 |

India in West Indies

IND
vs
WI
279/7

50.0 overs

210/10

42.0 overs

India beat West Indies by 59 runs (D/L method)

08 Aug, 2019 |

India in West Indies

WI
vs
IND
54/1

13.0 overs

/

overs

Match Abandoned

06 Aug, 2019 |

India in West Indies

WI
vs
IND
146/6

20.0 overs

150/3

19.1 overs

India beat West Indies by 7 wickets

04 Aug, 2019 |

India in West Indies

IND
vs
WI
167/5

20.0 overs

98/4

15.3 overs

India beat West Indies by 22 runs (D/L method)