Xiaomi's New Wireless Earbuds Cost Less Than One-Fifth The Cost of Apple AirPods
For under $30, you can get a set of wireless earbuds that features Bluetooth 5.0, but only if you're in China.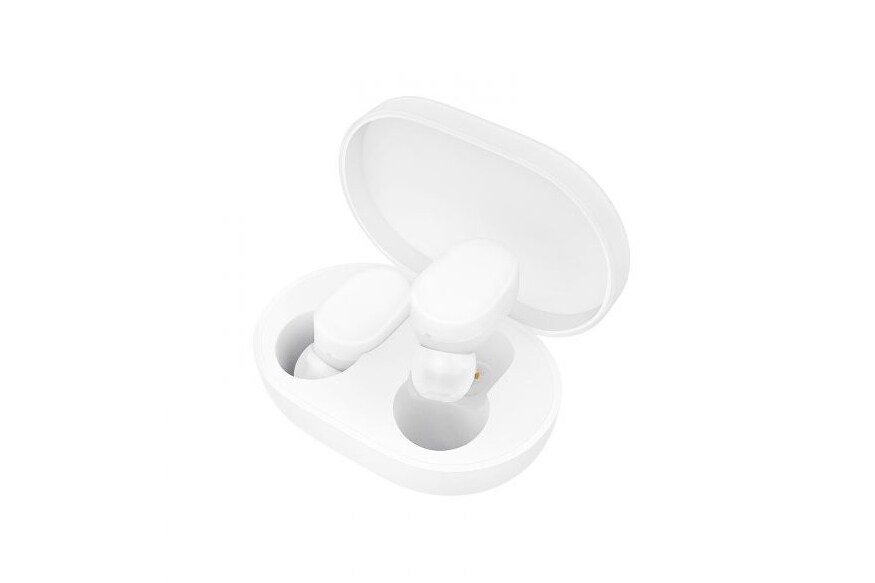 Xiaomi's new wireless earbuds cost less than one-fifth the cost of Apple AirPods
Apple is known for its high-quality, albeit often pricy, products which is why companies across the world steal or draw inspiration from their designs to create more cost-efficient models. Xiaomi, a Chinese electronics manufacturer, is just one of many creating AirPods lookalikes, but this particular set of earbuds may even outshine its American twin, based on details of the product appearing in The Verge.
For starters, AirDots are equipped with Bluetooth 5.0, which the second-generation of AirPods are expected to have if they're ever released. Just this feature will save the Xiaomi version energy, making for more efficient battery usage. Plus, the range will increase, and functioning will be much quicker than with the previous Bluetooth standard that AirPods are currently using.
In contrast with the exterior design of Apple's AirPods, the AirDots are much subtler and don't extend beyond your ear like the stem of the Apple version does. Plus, the silicon tips will make them more secure in your ear while providing better sound isolation. As for what the devices have in common, both feature tappable controls as well as a compact charging case. Each are only available in white.
Unfortunately, these earphones are only available for pre-order to the Chinese market for 199 yuan. At less than $30 compared to the $159.99 price tag of the AirPods, it's a shame that these devices (nor any other Xiaomi smartphone accessories or even the smartphones themselves) aren't available to the US market; however, there is a light at the end of the tunnel: Xiaomi's Operational Project Manager for the North America region, Aaron Yang, announced on Reddit Tuesday that the company will be hosting a New York event in December to show off some of the brand's latest and greatest products.
Though the Mi Mix 3 smartphone is expected to make its debut at this event, the company's symbolic presence in the US is what fans are more excited about. If the company wants to present more mainstream Xiaomi devices to the American market, it's a good sign that the smartphones, too, may be expanding soon to North America. If this is the case, we can hope that the AirDots are on their way, as well.
Get the best of News18 delivered to your inbox - subscribe to News18 Daybreak. Follow News18.com on Twitter, Instagram, Facebook, Telegram, TikTok and on YouTube, and stay in the know with what's happening in the world around you – in real time.
| Edited by: ---
Read full article