GET Stock

Quotes



'Bigg Boss 9' has made my relationship with Rochelle even stronger: Keith Sequeria
The actor also shared his point on Kishwer's much talked about eviction.
One of the most respected and loved housemate, Keith Sequeria left the house just four days before the finale. The model-actor was evicted late at night, much to the surprise of the audience as well as housemates. Touted as one of most patient and fair players of 'Bigg Boss 9', Keith terms his eviction as 'disappointing'. While taking to IBNLive he explained, " Everybody thought that I was a finalist. I went through a lot in all these weeks from losing my brother to everything. I am not a person who opens up quickly with people and I guess due lack of participation in heated arguments, audience couldn't see me more on screen which led to my eviction."
Keith and his girlfriend Rochelle Rao were in the show together almost till the end, so did it make the otherwise bumpy 'Bigg Boss' journey a little smooth? "It's definitely a plus point. You expect to fight a lot towards the end due to the format of such shows, however I'm glad that we acted mature and handled that pressure well. When we entered the house we were at a very early stage of our relationship but these 'pressure cooker' situations in the house made our bond even stronger."
Keith came across as a very inclusive, quite peacemaker in the house which is very unlikely in a format like 'Bigg Boss'. "A show like 'Bigg Boss' is known for creating controversies and fights, but I made it a point to not start anything without reason. I guess when people see something opposite they like it and the same happened with me," he said.
Keith was handed the nomination trophy in the middle of the season, nominating him till the last week, despite of that Keith survived till the last week and is grateful to his fans and supports who kept him in the show. "I am humbled by the love and blessing people showered upon me."
The 'Calender Girl' actor was seen composing and explaining things to his 'Double-Trouble' partner Mandana despite her cold behaviour. "Mandana is very a volatile and aggressive. Her behaviour in the house was offensive at times. I'm a kind of person who likes to sort things out and listen to people. I feel somewhere she also respected that attitude. She listened to me because I used to understand her opinion instead of just being offended."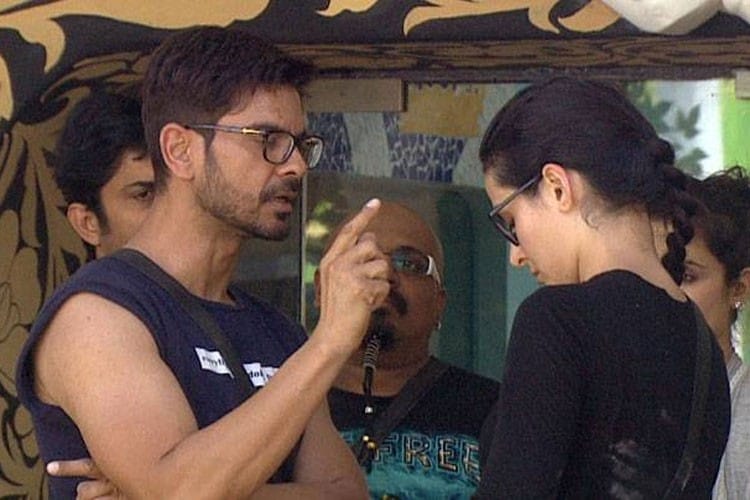 However, Keith feels Mandana is the most strategic contestant in the house right now and has been getting attention for her cunning behaviour throughout.
Keith is in full support of Rochelle now, who is still in the race of winning the title. According to Keith, Rochelle is very human and genuine, thus has a realistic factor with her. "For me as an audience, I would love a person who made me laugh and cry with her real behavior inside the house, to win the show. Rochelle had both high and low points in the house. She made mistakes and corrected them all by herself, being her real self."
The actor also shared his point on Kishwer's much talked about eviction. He says, "Kishwer was a deserving candidate for the finale. Although her eviction was not unfair from the point of view of the game, it was the situation that didn't pan out too well for her." Praising his fellow 'cool group' mastermind, Keith feels she understood the game towards the end and started playing it more subtly and peacefully.
Keith and Rochelle were accused of getting carried away with the whole 'cool group' act. On this the actor said, "Audience is shown only a portion of the entire day that happens. I personally used to interact with Priya and Rishabh but nothing of that was shown outside. It is an obvious practice that you'll see things with some 'talks' and 'masala' than a usual boring conversation. Same happened with us, so this entire cool group thing was a perceived notion. "
He and Suyyash were tagged as 'joru ka ghulam' for always agreeing and listening to their respective partners, did it bother him in anyway? Keith explained, "You only see 10 minutes of me and Rochelle inside the house. I'm a person who likes to acknowledge my partner always and in a fun way I won't mind the tag at all."
Also Watch
Read full article