Can new medical drama 'Ek Nayi Ummeed - Roshni' be India's answer to 'House', 'Grey's Anatomy' or 'Holby City'?
Medical drama is a strong and extremely popular genre in the west, which enjoys a dedicated fan base.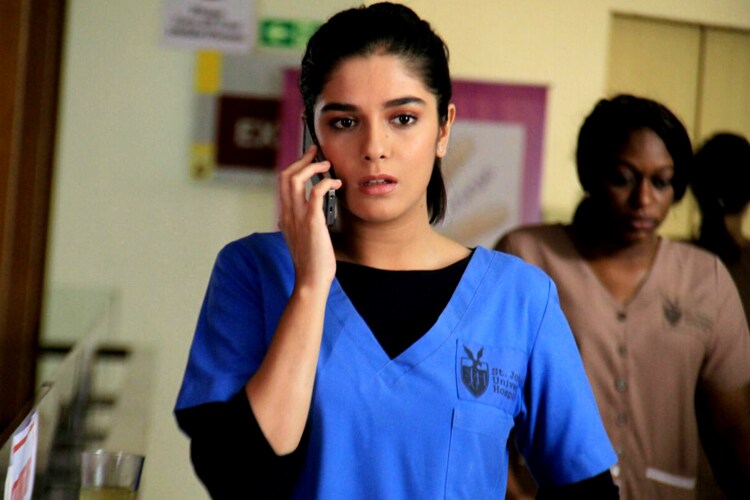 Medical drama is a strong and extremely popular genre in the west, which enjoys a dedicated fan base.
London: Much before 'saas bahu' staple became the call of the day on Indian television, audience had some hope. Viewers hungry for entertainment had expected to have sensible and progressive shows to make inroads in their living room. And for a while it was-until the General Entertainment Channel, fell into the trap of kitchen politics and everything on Idiot Box turned blingy.
New medical drama 'Ek Nai Ummeed-Roshni' that went on air earlier this month comes across as a show with an offbeat feel, narrating lives of medical interns in a plush medical school in London.
The show brings back veteran actor Amol Palekar and Raghubir Yadav along with 'Mann Ki Awaz Pratigya' fame Pooja Gaur among others are all set to unfold a serious drama revolving around medical professionals. Since Indian TV shows are notoriously famous for shifting track to a romantic sagas or overtly dramatic family drama, we sincerely hope that the show sticks to its plot.
Medical drama is a strong and extremely popular genre in the west, which enjoys a dedicated fan base. In India, unfortunately most medical drama follows the run-of-the- mill pattern, drifting from the scripting, following what-the-audience-want rant. The fate of promising shows like 'Sanjivani' (2002) and 'Kuch Toh Log Kahenge' (2011) is too early to forget. Hit show Sanjivani based on the lives of medical interns soon lost its focus and drifted its focused on tension in relationship of two love birds from tension in the operation theatre.
Mohnish Behl-Kritika Kamra starrer 'Kuch Toh Log Kahenge', to begin with was inspired by hit Pakistani drama 'Dhoop Kinare', which was about the insecurities of a middle aged surgeon played by Behl. Unfortunately, the show was shifted to overtly dramatized tear-jerking love triangle.
Lack of authentic content and ability to rightly highlight real medical problems in the drama are the real reason that medical drama as a genre shows no potential in India. Shows such as American television drama House, highlighting the genius of Dr Gregory House, played by English actor Hugh Lurie offers engaging tension filled episodes based solely on unique medical cases. Medical shows like 'Grey's Anatomy', 'Holby City', 'Miami Medical' and long running series 'ER' (1994-2009) took the audience to an engaging yet grim world of emergency room.
These shows dealt with several grim issues such as euthanasia, teenage pregnancy, drug abuse, government's healthcare policies, lack of health services and more. Ironically, our shows have not yet mustered courage to touch any serious medical issues in its plots and have preferred to stick to romantic sagas that appealed the masses.
'Dhadkan', the 2002 show featuring Suresh Oberoi, Ram Kapoor, Mona Ambegaonkar and Lifeline (aired in 1989) were close to the gritty medical dramas in some ways, but, to maintain the pace, we do need shows that can keep us glued to the small screen.
Get the best of News18 delivered to your inbox - subscribe to News18 Daybreak. Follow News18.com on Twitter, Instagram, Facebook, Telegram, TikTok and on YouTube, and stay in the know with what's happening in the world around you – in real time.
Read full article
Next Story
Next Story
Also Watch

IPL 2019: KXIP Vs KKR, Can Russell And Narine Push KKR To Semifinals?