GET Stock

Quotes



'Khatron Ke Khiladi 7' review: Host Arjun Kapoor plays his part well, makers should focus on scariest stunts
Since it the weekend episode marked the beginning of the seventh season, we expected the tasks to be freaky enough to make us squeal.
Let's not pretend: 'Khatron Ke Khiladi 7' new host Arjun Kapoor is no Akshay Kumar. While we all loved his sense of humour in the first weekend episode of the show, we were also aware of the fact that there is no competition to the original Khiladi who not only played the role of a guide with absolute ease, but also advised all contestants to perform sans any inhibitions.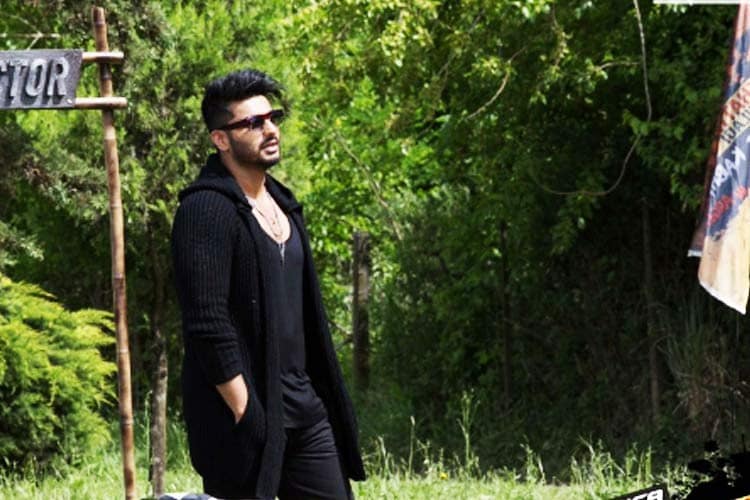 But when the show kicked off with filmmaker Karan Johar, 'Ishaqzade' co-star Parineeti Chopra, close pals Ranveer Singh and Varun Dhawan taking affable jabs at Arjun, we knew it would be a lot different from the previous seasons. The reason? Here is a young host who is conscious of the styles of the former anchors and completely focused on creating his own fan base on the small screen via 'KKK7' – his TV debut.
Much like any popular TV show host, Arjun is already a known face. With an ever-curious intellect, sociable personality and an ability to strike a conversation with all contestants, Arjun managed to prove that hosting TV shows isn't all that terrible.
Like any convincing and reliable host, Arjun was comfortable in his own skin. Whether it was about explaining the stunts, making the contestants feel comfortable on the camera or encouraging them to perform better, Arjun showed a genuine interest and natural curiosity.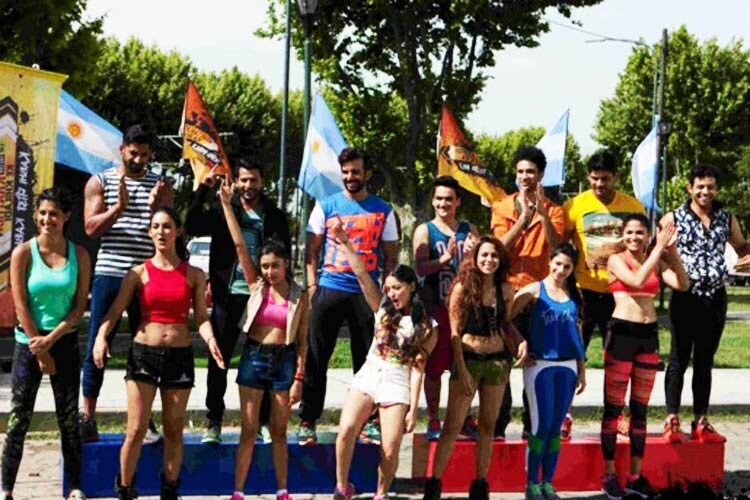 To those who haven't watched the previous seasons of the show, 'KKK7' may have looked exactly the same. As expected - new location. As expected - new celebrities. As expected - new tasks. While the episodic structure may have looked a lot similar, Arjun introduced the new element – contestants to perform for their teams and not on an individual level. While this called for better co-ordination, it also focused on constructive communication and effective performance.
In the first 30 minutes of the show we knew, Arjun's favorite dialogue 'Mai aaya hoon toh keeda karunga' was an immediate hint to an attempt at making the task a lot more difficult. Similarly Arjun's constant usage of the word 'lekin' was followed by an unexpected twist. And honestly, it managed to infuse the much-needed suspense to the show.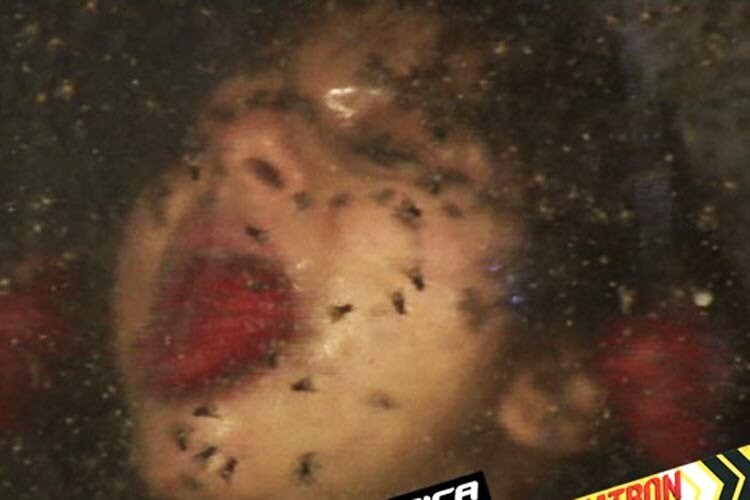 We also have to laud the girls, who are completely confident of conquering their fears and giving their best to each task assigned. In the task that was assigned to contestants Tanishaa Mukerji and Mahi Vij combated flies stuck to their face while gobbling down strawberries. We almost cringed in disgust and fear as Tanishaa and Mahi displayed their nerve.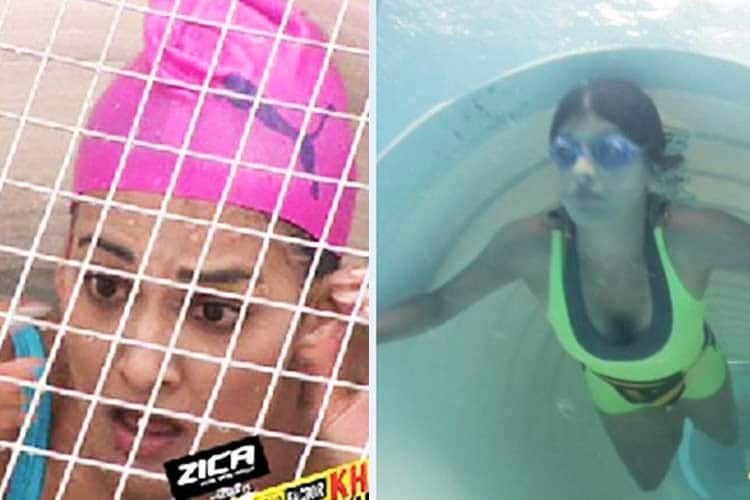 On the other hand, Mukti Mohan showed no interest in wearing glasses while performing an underwater task. After confidently stating that she had reached the national level without wearing glasses, Mukti failed to perform the task. Arjun's advise: "Didn't the instructors ask you to wear them?" showed how seriously he had taken his role as a mentor. Aishwarya Sakhuja's willingness to follow the instructions and complete the task without any delay was commendable.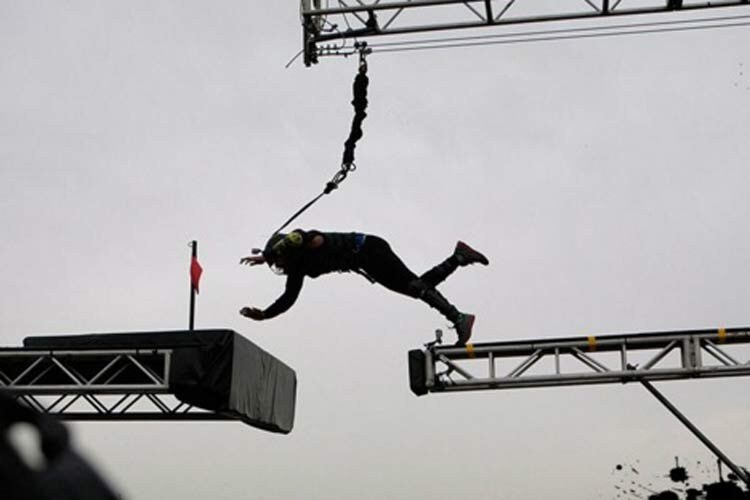 Of all the tasks that were performed in the pilot episode – the Game Changer and elimination challenges stood out. Both were a tad scary and called upon the most common fears – of height and speed. Honestly, they made for some unforgettable television.
Since the weekend episode marked the beginning of the seventh season, we expected the tasks to be freaky enough to make us squeal. We definitely need more of shock, a bit of terror, and out-right excitement. Oh yes, some romance too, courtesy Arjun.
Contestants: Jay Bhanushali, Sidharth Shukla, Faisal Khan, Mahhi Vij, Parvathy Omanakuttan, Tanishaa Mukerji, Sana Saeed, Aishwarya Sakhuja, Tina Dutta, Vivan Bhatena, Yuvraj Walmiki, Mukti Mohan, Raghav Juyal
Eliminated: Himmanshoo Malhotra
Also Watch
Read full article