GET Stock

Quotes


After PM Modi, is Kapil Sharma also getting a wax statue at Madame Tussaud's?
Kapil Sharma himself hasn't confirmed this news yet.
Prime Minister Narendra Modi is all set to get his wax statue at the prestigious Madame Tussaud's Wax Museum and photos and videos of him getting his measurements taken have already gone viral. But Is Narendra Modi going to be the only Indian this year to get that spot?
Apparently not. Rumors are circulating all over the social media and entertainment websites that stand-up comic and TV actor Kapil Sharma is going to have this honor bequeathed upon him too. We don't know if it's true or not but there are photos of his "measurement session" on twitter, being uploaded by fan accounts. Kapil Sharma himself, however, hasn't confirmed this news yet.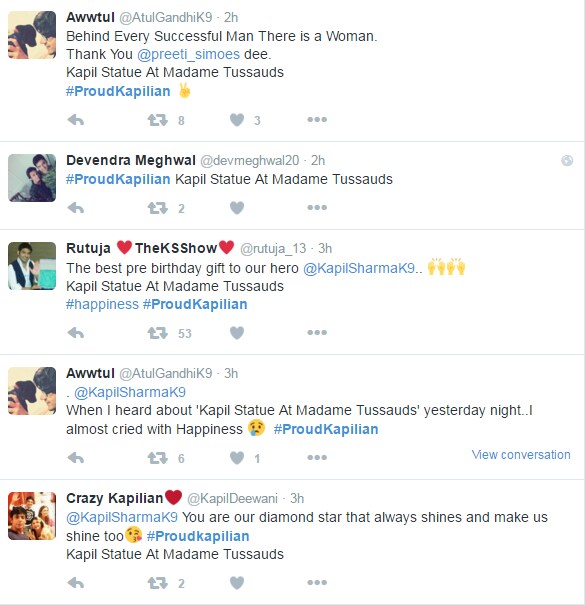 What's next? Maybe Bharat Ratan or Nobel Prize? Kapil Statue At Madame Tussauds #ProudKapilian pic.twitter.com/MMHDdLCRYC

— Mohit Gaur (@MohitTheGaur) March 18, 2016
Who would've thought, that Shah Rukh Khan, Amitabh Bachchan, Aishwarya Rai Bachchan, Salman Khan, Hrithik Roshan, and soon Narendra Modi will be joined by Kapil Sharma, immortalized in wax?
(Featured image courtesy @MohitTheGaur on Twitter)
Also Watch
Read full article