GET Stock

Quotes


Mandana's epic kick to Prince's tirade: A look back at most outrageous moments of 'Bigg Boss 9'
With only 4 days remaining of the show, let's take a look back at the most talked about moments from the show.
The ninth season of much loved television reality show, 'Bigg Boss' is coming to an end this week. Hosted by Salman Khan and featuring few popular and not so popular housemates, 'Bigg Boss 9' saw everything from emotional breakdowns to ugliest fights. People made and broke relations in the name of task, while some got evicted to respect the 'new relations'. This 'Double Trouble' roller coaster is halting on January 24, with its grand finale.
Which started as 7 pairs has now come down to 5 individuals fighting for the title, namely Prince Narula, Rochelle Rao, Keith Sequiria, Mandana Karimi and Rishabh Sinha. With only 4 days remaining of the show, let's take a look back at the most talked about moments from the show.
When 'devil' of the house turned heartless and made Kishwer his pet!
A lot of attention was drawn over the 'Hotel' task when Rishabh showed his dislike for Kishwer openly and made her do the 'bone task' for more than three hours. While Kishwer's boyfriend Suyyash was seen crying over this humiliation, the brave contestants pulled it off really well!
When Kishwer took her revenge... by spitting
Now the act that drew more attention than the 'Bone task' was Kishwer's spitting revenge. The popular TV star spat in the drink served to Rishabh, and the unaware devil drank it! This gross incident was criticised highly by show's host Salman Khan.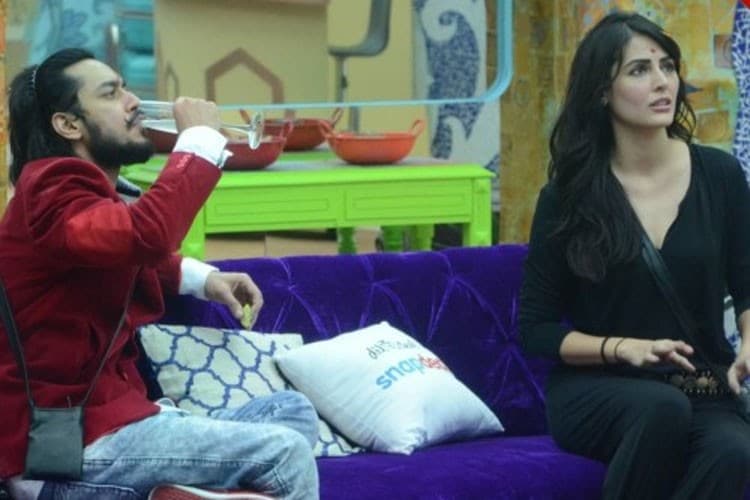 When Mandana kicked Kishwer in self defence!
Who can forget the much controversial 'Rickshaw task'? Mandana brought Kishwer's clothes into the task, provking Prince to do the same in higher magnitude. This irked Mandana so much that she kicked Kishwer, while she was protecting the mic from getting wet!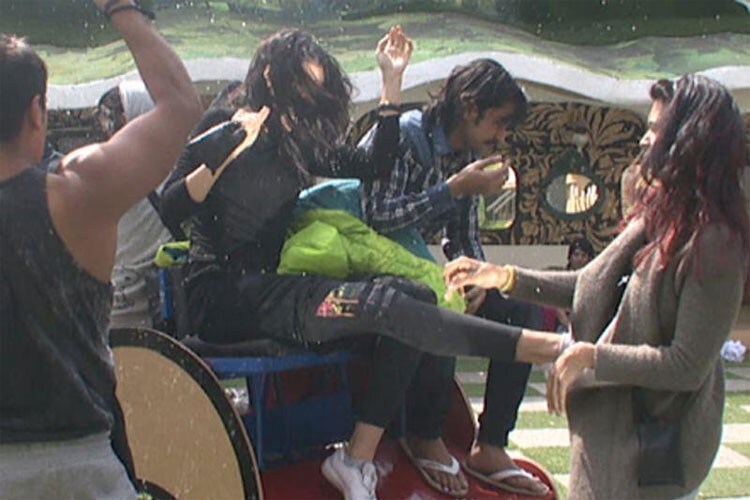 When Puneet Vashith accused Mandana of wasting 'hindustani khana'!
Yes, we all know Mandana is selfish, but Puneet went a step ahead in 'Rickshaw task' accusing Mandana for wasting haldi , a spice she doesn't put in her 'Irani food' but is an essential for 'Hindustani' food, raising many eyebrows.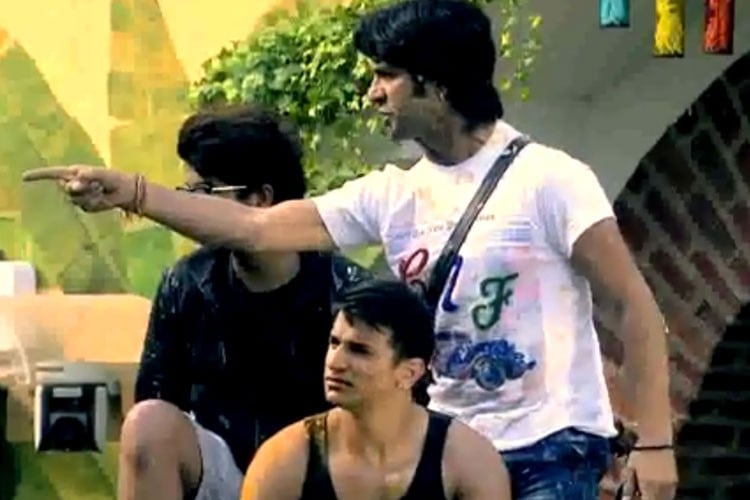 Fights between the 'bully' and 'devil'
Prince and Rishabh literally came face to face on many occasions, be it the tasks or their different groups. The unsaid competition between the two ended with heated discussion and lots of 'bahar mil'. The aggressive side of the two men, came out from time to time.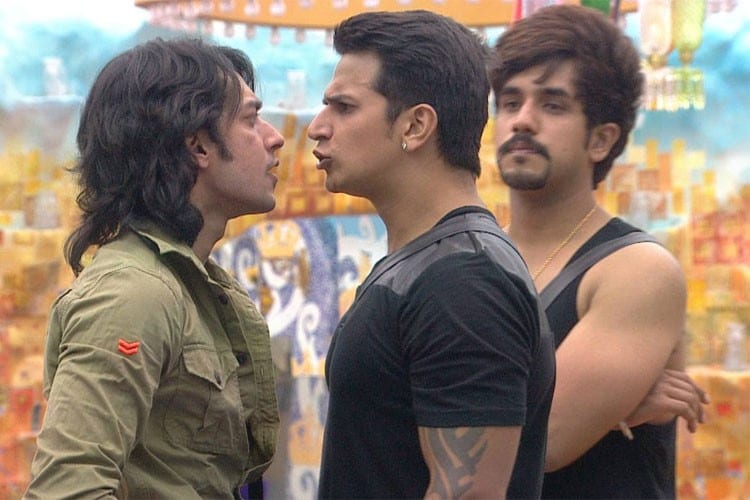 When Mandana and Rochelle discussed their fears
Who can really forget the day, Rochelle and Mandana declared Suyyash and Prince the bullies of the house. The two damsels were seen crying and threatened by the Chandigarh boys. Well, no doubt the drama queens went a little over board, giving the tag of 'bullies', which haunted the two men throughout their stay.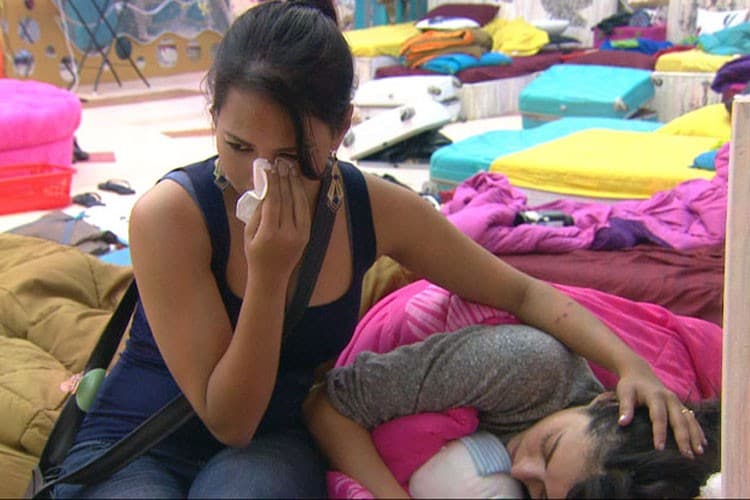 When Rishabh 'sexually harassed' Priya
The bitter-sweet relationship between Priya and Rishabh was one of the highlights of the show. Initially, when Priya just entered the house she accused Rishabh of licking her fingers during the dairy task. The things got disgusting with Kanwaljeet's indecent remarks!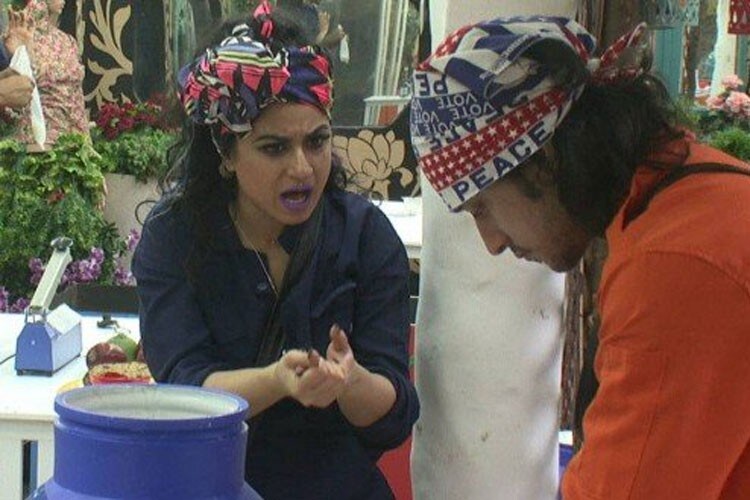 When housemates went overboard to win immunity
We all knew Priya's mental strength and she came in the house with a powerful game play, but the act that shocked us as audience was 'Car task'. In order to stay in the car for longer, Priya initiated 'peeing in the bottle' act, followed by dainty Rochelle. Now we know how important immunity was for contestant but this 'unhygienic' practice in front of the camera was anything but gross.
When Suyyash 'threatened' Mandana
Mandana's growing violence did not settle well with Kishwer as she accused the Iranian beauty of pushing her again during 'Bhootbangla' task. While Kishwer set the score even, Suyyash became protective and told Mandana to keep her 'violent' habits at bay. Aggression got hold of him as he came face to face with Mandana telling her to watch the consequences if another 'touchy' incident happens between her and Kishwer. The entire episode didn't go down well with Salman Khan as he slammed Suyyash for his inappropriate behaviour with a woman.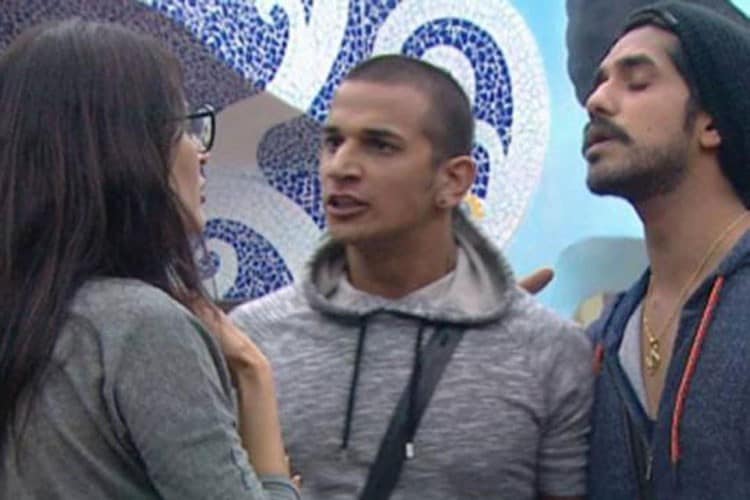 When Mandana's 'violent and racist' traits were revealed
Always a victim, Miss Karimi, became a bully as shetold Priya to go back to the place where she comes from, (Australia) as her tricks will not fool Indian audience. This irked Priya as she called Mandana a hypocrite and racist and in turn told her to go back to Iran.
Mandana got physical with Priya on another occasion when she harshly pushed the ex- Big Brother contestant and even threw her things on her.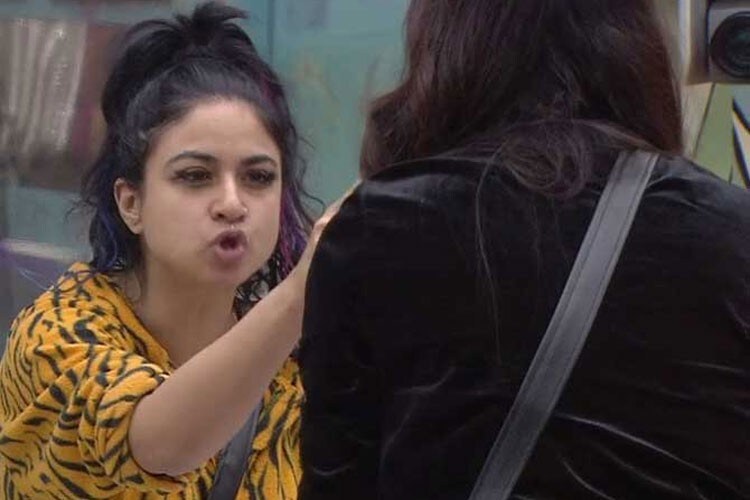 Also Watch
Read full article