GET Stock

Quotes


RIP Pratyusha Banerjee: Karan Johar, Anupam Kher and other stars mourn popular actress' death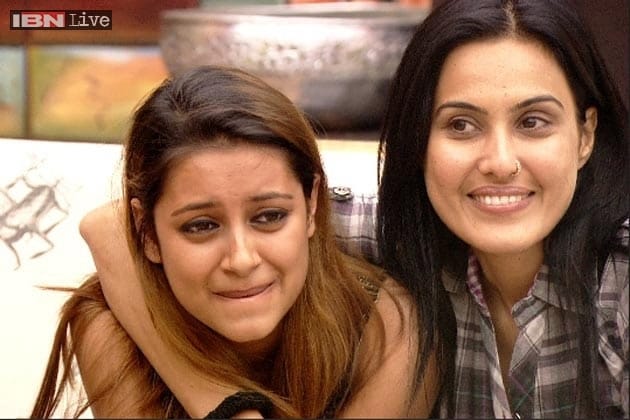 It's a sad news for the entire TV fraternity and the fans all around as popular TV actress Pratyusha Banerjee passed away on Friday. The actress, 24, allegedly hung herself at her Kandivali residence on Friday morning. Known for her role as adult Anandi in the daily soap 'Balika Vadhu', she won a lot of hearts with her innocence and charm both on-screen and off-screen.
Though reasons for this extreme step aren't known yet, Banerjee was reportedly facing problems in her relationship.
While the TV industry mourns the loss of the actress, it's not just them but the entire showbiz industry and a whole lot of other twiterratis that took to twitter to express their grief.
Deeply saddened by the news about #PratyushaBanerjee. May God give her family the strength to deal with this loss. भगवान आत्मा को शान्ति दे।

— Anupam Kher (@AnupamPkher) April 1, 2016
This is just so sad...and a wake up calm to families and friends who don't consider depression a medical condition...RIP #PratyushaBanerjee

— Karan Johar (@karanjohar) April 1, 2016
Such a sad end of a bubbly,energetic n talented town girl Pratyusha Banerjee,Indian TV will always miss you "Anandi".RIP

— Dr Kumar Vishvas (@DrKumarVishwas) April 1, 2016
Not the way to go....rip pratyusha banerjee....wen smeone dies they dont die alone...suicide is neva the rite way out.. SAD

— Karan Wahi (@karan009wahi) April 1, 2016
I don't know why you did it Pratyusha.. Can only hope u r in a better place! Not the way to go! Peace!

— Karan Kundra (@kkundra) April 1, 2016
So sad to hear about #PratyushaBanerjee - what a pretty & sweet girl. She was perfect as Anandi.. Cant believe im saying 'Rest In Peace'.

— Aditi Singh Sharma (@ADTSinghSharma) April 1, 2016
I am absolutely shocked with this news! RIP #PratyushaBanerjee I can't get over that I won't see ever again! U will be missed!

— DiganganaSuryavanshi (@DiganganaS) April 1, 2016
Shocking !!! Sad and hurt to hear that #PratyushaBanerjee no more..sweet girl and a strong girl ..RIP my dear pratyusha @Dj_Percy

— Delnaazz Irani (@IamDelnazzIrani) April 2, 2016
RIP #PratyushaBanerjee.We all live on the edge of disturbia,some fall in the abyss.Sad for parents,friends.Showbiz needs TLC !#Gonetoosoon

— RichaChadha (@RichaChadha_) April 1, 2016
Sad sad news of the loss of young #PratyushaBanerjee May God grant her soul serenity.

— Boman Irani (@bomanirani) April 2, 2016
RIP #PratyushaBanerjee pray for her parents,cant imagine what the mother must b going thru!make no mistake guys suicide is never the answer

— Nora Fatehi (@Norafatehi) April 2, 2016
Speechless n filled with so much of sadness! A innocent soul gone wrong, why!😔 I pray for her family to be strong. Rip #PratyushaBanerjee 🙏

— Elli Avram (@ElliAvram) April 1, 2016
Deeply saddened by the tragic n shocking news.. Thoughts n prayers with the family..
RIP #PratyushaBanerjee

— Sumona Chakravarti (@sumona24) April 1, 2016
Very saddened by the news of #PratyushaBanerjee, a humble request to stop the judgements and speculation on her depression..

— KARAN TACKER (@karantacker) April 1, 2016
I'm so shocked, a #bb7 family member gone. #PratyushaBanerjee RIP Sweet Soul. I hope you find happiness in your next life.

— Andy (@iAmVJAndy) April 1, 2016
Deeply saddened to know abt #PratyushaBanerjee ..cant even fathom wht her parents must b going thru. .God give them strength. .RIP Pratyusha

— Juhi Parmar (@iamjuhiparmar) April 1, 2016
Also Watch

Beatles Drummer Ringo Starr Knighted For Services To Music
Read full article