GET Stock

Quotes


'Sherlock: The Abominable Bride' review: There's a lot more to this 'special episode' than just a 'Victorian' aura
The entire narrative gives you goosebumps with its horror elements mixed with science and socialists factors that governed England in late 19th century.
The story contains spoiler, if you haven't watched the episode yet, please come back to it later.
After waiting for nearly an year for a glimpse of the most loved detective in today's time, the special episode of 'Sherlock' was finally aired as a New Year gift from the makers but the episode, titled 'Abominable Bride' turned out to be much more than just a 'holiday gift' for the fans.
This special case takes place in late 19th century England, where carriages and smoking pipes are still a thing and women are fighting for voting rights. The episodes starts in a familiar 'Holmes meets Watson' fashion and then fast forwards to the time when the friendship witnesses John's marriage with Mary. It is interesting to note that the characteristic of every person is the same, with Sherlock being his 'sociopath' self and Dr. Watson being the sane voice, Mary Watson is the strong 'feminist' and Mycroft Holmes plays the same 'smart' big brother who cares.
The entire narrative gives you goosebumps with its horror elements mixed with science and socialists factors that governed England in late 19th century. Certain references to modern era confuse you only to make sense towards the end. A typical 'Sherlock' way, to be precise. However, no matter how much bias we would like to have towards this BBC creation, one has to admit that this story of Ricoletti ends up being vague and a bit disappointing. The turns and twist make the audience anticipate a thrilling climax, only to be let down later. It appears the makers were more keen on bridging the season and Sherlock's mind castle than the case of Abominable Bride.
The pace of the entire episode is perfect and keeps you engaged throughout, with confusion and curiosity. The treatment given to this special 'bridge' episode is very authentic to Sir Arthur Conan Doyle's version and true to what you would've imagined while reading his stories. However don't be deceived by what you see as there's a lot more to it than just an 'Victorian' air. The entire episode is nothing but a closed chapter taking place in Sherlock's mind palace.
'Abominable Bride' is a also an episode which tells the fans- who have been waiting for Moriarty to show up for more high brain puzzles and thrills- to get over him! Yes Moriarty is dead and is not coming back, according to Sherlock. So who made the entire England jump back on their seats as 'Miss Me' messaged played? Well, that's what Season 4 is all about and the answer will be decoded next year.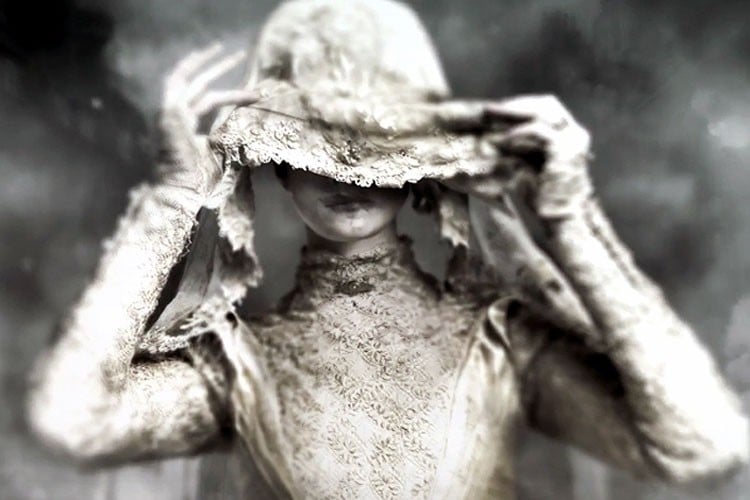 So this 'Victorian' chapter from Sherlock's brain solves the fan theories surfacing online since the end of Season 3, while giving air to new ones. All the 'Sherlock' fans out there, run you mind mills and create new stories for the makers to bust further. This cat and mouse chase is interesting and generates a lot of curiosity amongst the viewers. After all, Moriarty was all about games and ideas and "once an idea exists it cannot be killed,".
Gothic, mystical, bridging and full of recollections, this Christmas special episode of 'Sherlock' was the best treat for the fans that renewed their hopes for a thrilling Season 4. Get ready for some out of the league mind games and theories that you never knew existed because as Sherlock Holmes himself puts it, "I've always known I've been a man out of his time."
Also Watch

Beatles Drummer Ringo Starr Knighted For Services To Music
Read full article