GET Stock

Quotes



10 Images To Mark The 15th Anniversary Of 9/11 Attacks
Remembering 9/11.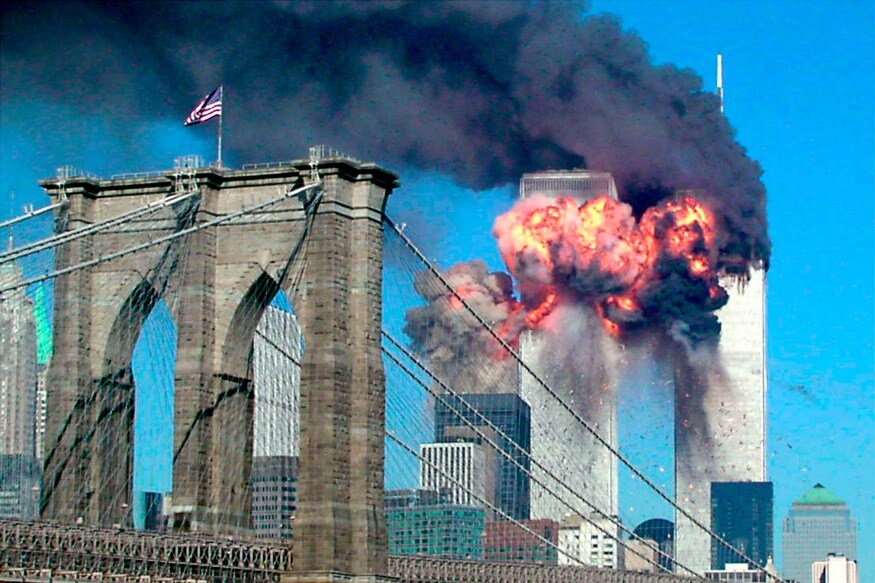 (Photo: Reuters)
This year the United States of America marks the 15th anniversary of the 9/11 attacks.
The Al-Qaeda hijackings of September 11, 2001 -- the first foreign attack on the US mainland in nearly two centuries -- ruptured a sense of safety and plunged the West into wars still being fought today.
More than 2,750 people were killed when two passenger jets destroyed the Twin Towers, the symbol of New York's financial wealth and confidence. The remains of only 1,640 people have been identified.
Nearly 75,000 others live with mental and physical illnesses as a result of the attacks, many of them emergency workers who breathed in cancerous toxins as they valiantly tried to save lives.
In the last 15 years, New York has sought to craft a balance between remembering the victims and the carnage, and doing what it does best: endless regenerating, rebuilding and looking toward the future.
The World Trade Center site has been totally rebuilt, home to the National September 11 Memorial and Museum, the world's most expensive train station, a performing arts center and offices.
"People come to this site from all over the world. It is something that now is a symbol to people around the world of resilience," said Mayor Bill de Blasio.
Here are 10 iconic images remind us of the horrors that unfolded on that fateful day.

The second tower of the World Trade Center bursts into flames after being hit by a hijacked airplane in New York September 11, 2001.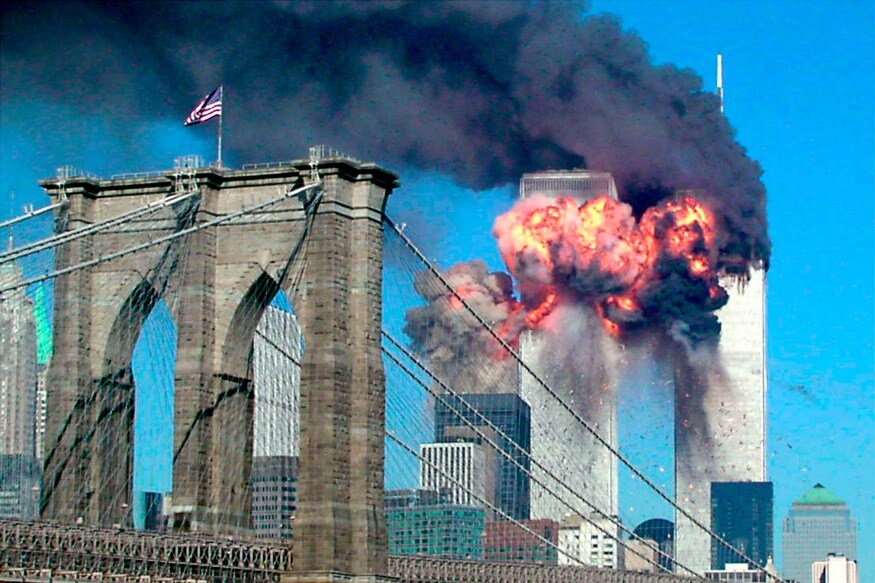 A rescue helicopter surveys damage to the Pentagon as firefighters battle flames after a hijacked airplane crashed into the U.S. military headquarters outside of Washington, September 11, 2001.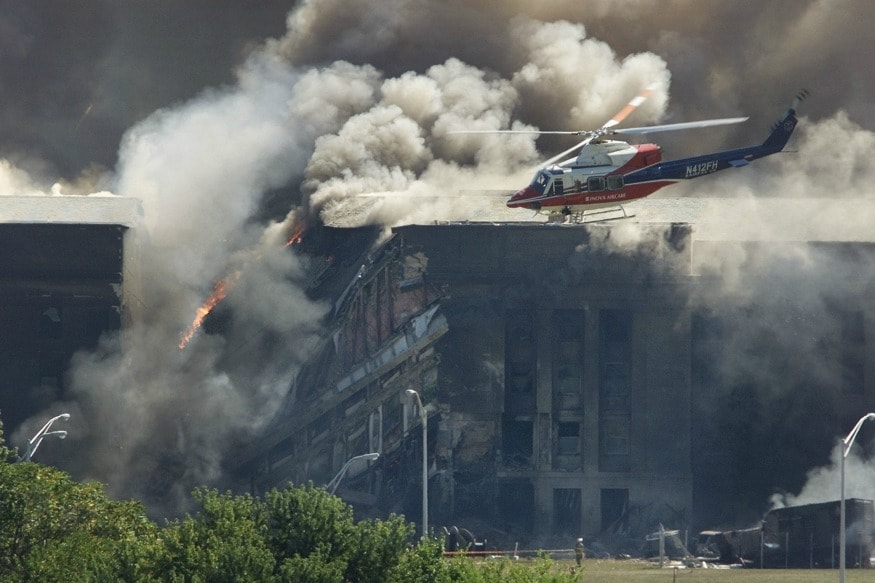 A helicopter flies past The World Trade Center after a commercial plane slammed into it in New York City early, September 11, 2001.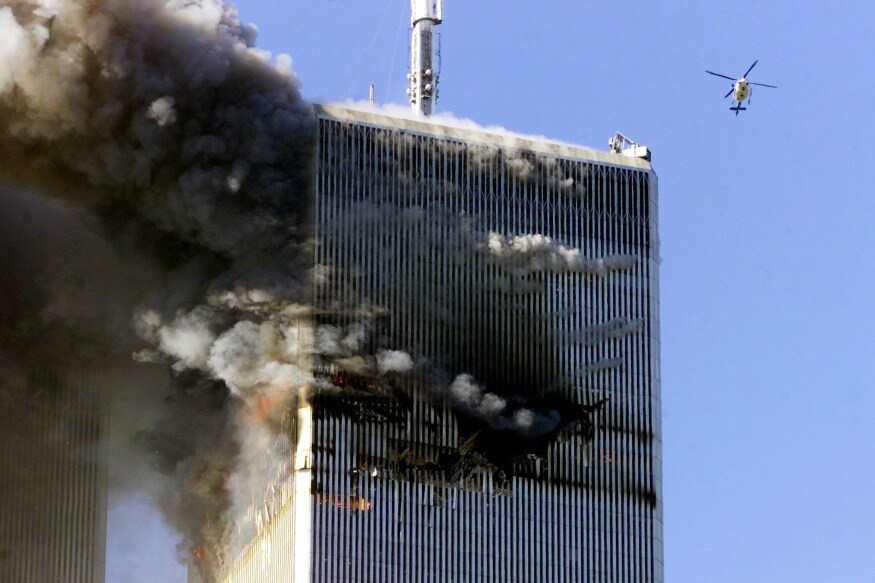 The towers of New York's World Trade Center pour smoke shortly after being struck by hijacked commercial aircraft.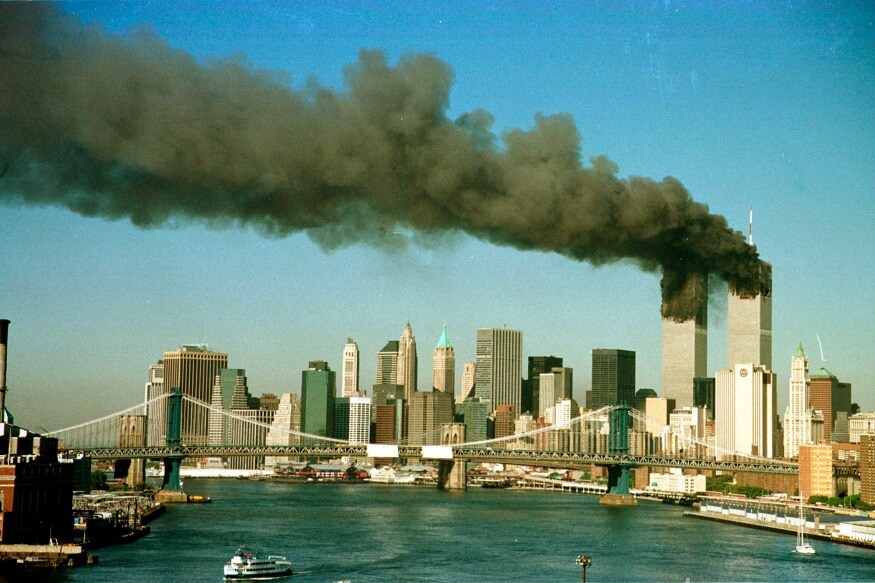 People look out of the burning North tower of the World Trade Center in New York City September 11, 2001.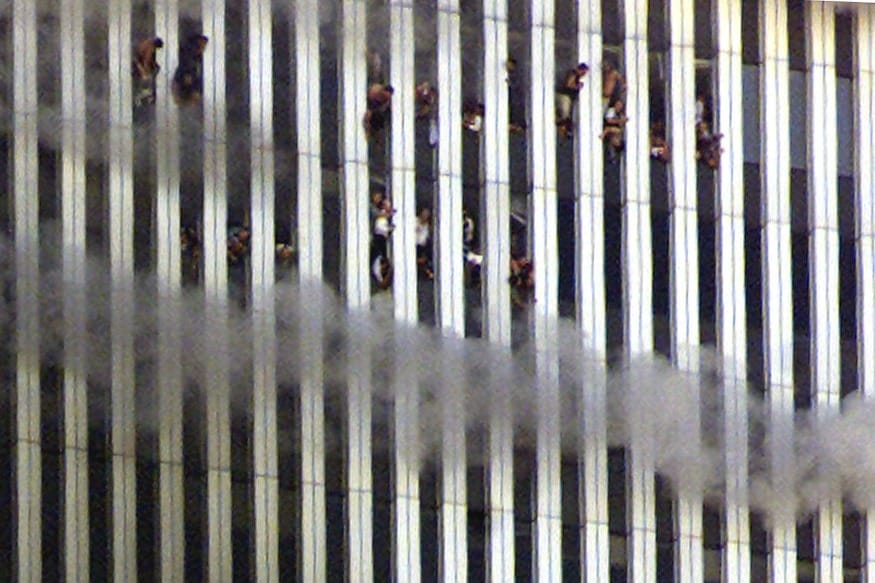 A man grieves outside the World Trade Center site in New York.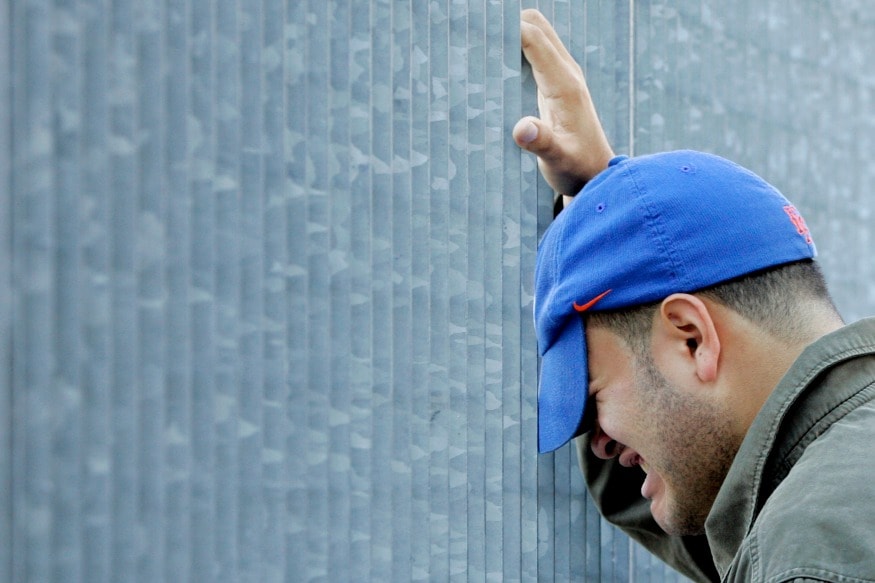 Pedestrians and police run as a tower of the World Trade Center collapses, after two planes crashed into the complex destroying New York's mighty twin towers.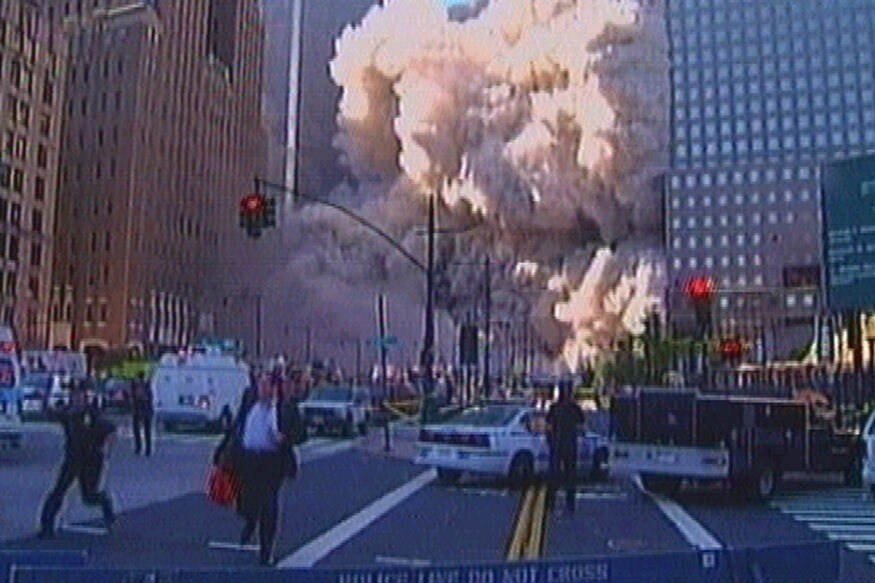 Pedestrians react to the World Trade Center collapse September 11, 2001.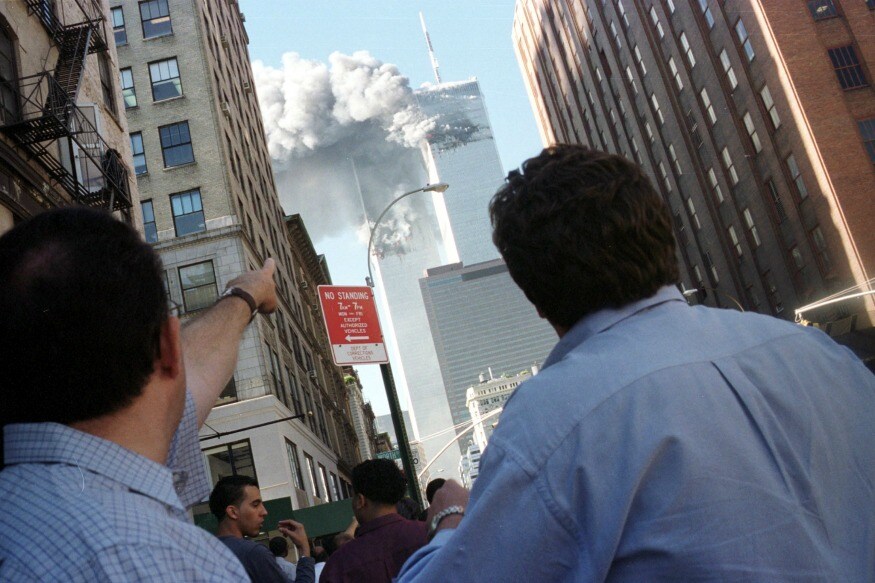 The remaining tower of New York's World Trade Center, Tower 2, dissolves in a cloud of dust and debris about a half hour after the first twin tower collapsed September 11, 2001.
An American flag flies near the base of the destroyed World Trade Center in New York.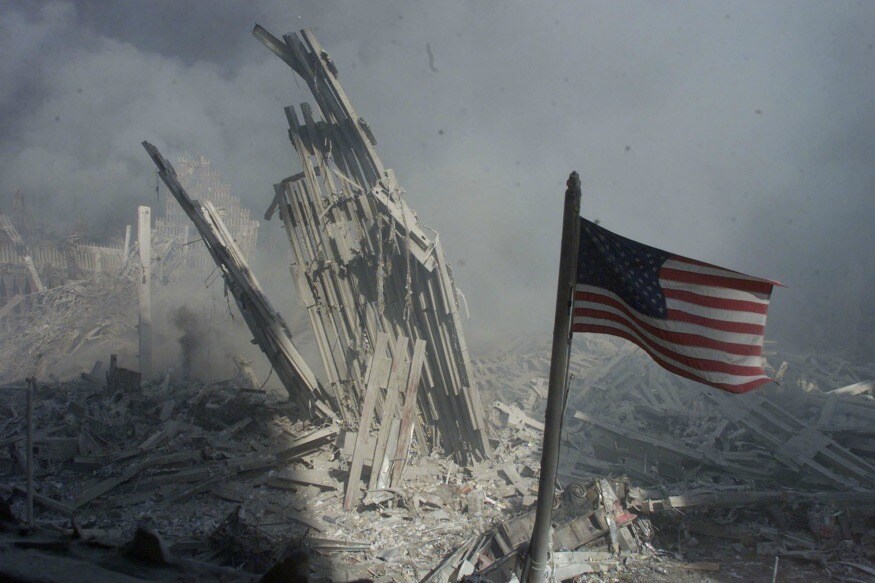 (All images sourced from Reuters | With input from AFP)
Also Watch
Read full article