GET Stock

Quotes


26/11 Attacks Mastermind Hafiz Saeed Launches Political Party in Pakistan
India has accused LeT founder and JuD chief Hafiz Saeed of hiding behind the ballot.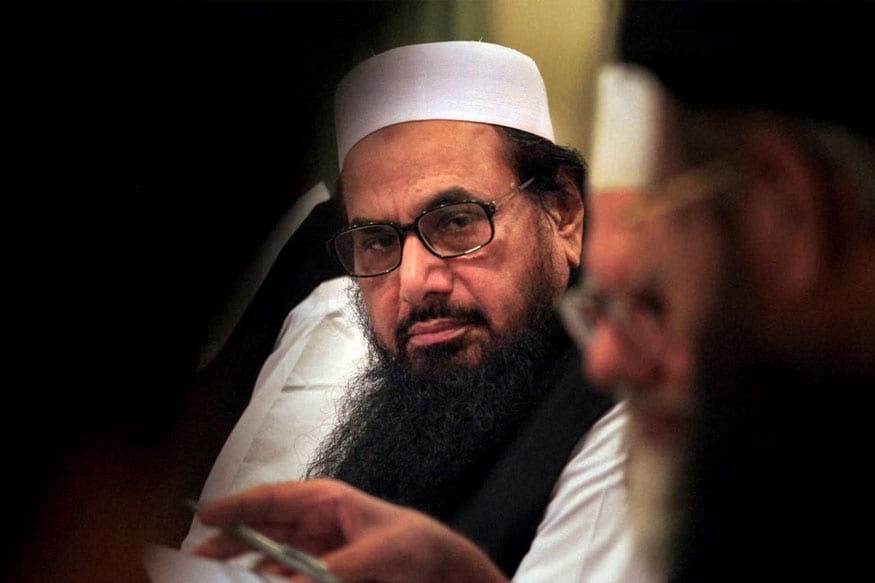 File photo of Hafiz Saeed
New Delhi:
Mumbai attacks mastermind and Jamaat-ud-Dawa (JuD) chief Hafiz Saeed has launched a political party in Pakistan, according to media reports.
The new Milli Muslim League party will follow the ideology of Jamaat-ud-Dawa (JuD). "We have decided to make a new political party, so that Pakistan is to made a real Islamic and welfare state," Reuters quoted Milli Muslim League President Saifullah Khalid as saying.
Saeed, the founder of the Lashkar-e-Taiba terror group, missed the launch event as he remains under house arrest in Lahore. Other senior JuD figures are unlikely to be involved in the new party that will adhere to JuD's ideology, reports said.
India has accused Saeed of trying to hide behind ballots.
"It is both ironical and disconcerting to notice that such an individual is perhaps wanting to hide his blood-stained hands behind the ballot ink or the person who has traded in bullets to take human lives is trying to hide behind ballots," External Affairs Ministry spokesperson Gopal Baglay had said.
Baglay had said that Saeed is an internationally designated terrorist under the UN Resolution 1267 provisions and his organisation, whether it is called Lashkar-e-Taiba or Jamat-ud-Dawah, is one and the same.
"They have been carrying out terrorist activities not only against India but against others in the region and it has been a matter of concern not only for us but for the entire region and beyond," he had said.
In the past, Saeed has often denounced democracy and the electoral process, saying it is not compatible with Islam.
The United States has offered $10 million for information leading to the arrest and conviction of Saeed.
The US State Department's country report on terrorism for 2016 issued last month said the LeT and its wings continued to make use of economic resources and raise funds in Pakistan.
Ayesha Siddiqa, a security analyst, said the new party was designed to give militants better cover amid pressure from the international community on Pakistan to crack down on LeT and JuD.
"The making of a party indicates the need of JuD to hide itself further so to avoid criticism," Siddiqa said.
(With agency inputs)
Also Watch
Read full article