38 Killed in Blasts Near Afghanistan's India-financed Parliament Building
A suicide bomber blew himself up near parliament offices in the Afghan capital on Tuesday, an attack that was followed immediately by a car bomber in an apparently coordinated operation, officials said.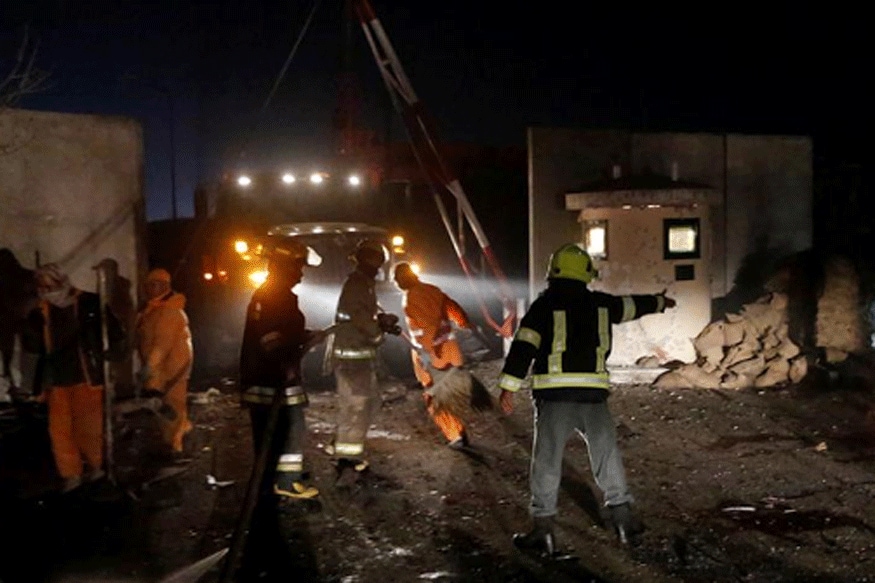 Afghan firefighters and municipal workers try to clean debris from the site of suicide attack in Kabul, Afghanistan on January 10, 2017. (Photo: Reuters/Omar Sobhani)
Kabul: Two large bombings near government offices in Afghanistan's capital on Tuesday killed at least 38 people, including civilians and military personnel, officials said.
Mohibullah Zeer, an official in the Public Health Ministry, said another 72 people were wounded in the attack. Interior Ministry spokesman Sediq Sediqqi said a suicide bomber struck first, followed by a car bomb, adding that four police officers are among those killed.
The Taliban, which is waging a 15-year war against the US-backed government, claimed the mid-afternoon attack, which took place near government and legislative offices. Ghulam Faroq Naziri, a lawmaker from the western Herat province, said another MP from the same province, Rahima Jami, was wounded.
Strongly condemn the terror attack in Kabul & condole loss of innocent lives. India stands with Afghanistan in its fight against terrorism.

— Narendra Modi (@narendramodi) January 10, 2017
Earlier in the day, a suicide bomber on foot struck in the southern Helmand province, killing at least seven people, said Gen Agha Noor Kemtoz, the provincial police chief. The target of the attack was a guesthouse used by a provincial intelligence official in Lashkar Gah, the provincial capital, he said.
Those killed include civilian and military personnel, and six others were wounded in the attack, Kemtoz said. A car full of explosives was found nearby.
No one claimed responsibility for the Helmand attack, but it bore the hallmarks of the Taliban.
| Edited by: Mirza Arif Beg
Read full article