After Calling UN 'Talking Shop', Donald Trump Now Says 'Bureaucracy' Holding it Back
Kicking off a frantic week of diplomacy with a panel discussion on UN reform, Trump noted a personal history with the New York-based institution.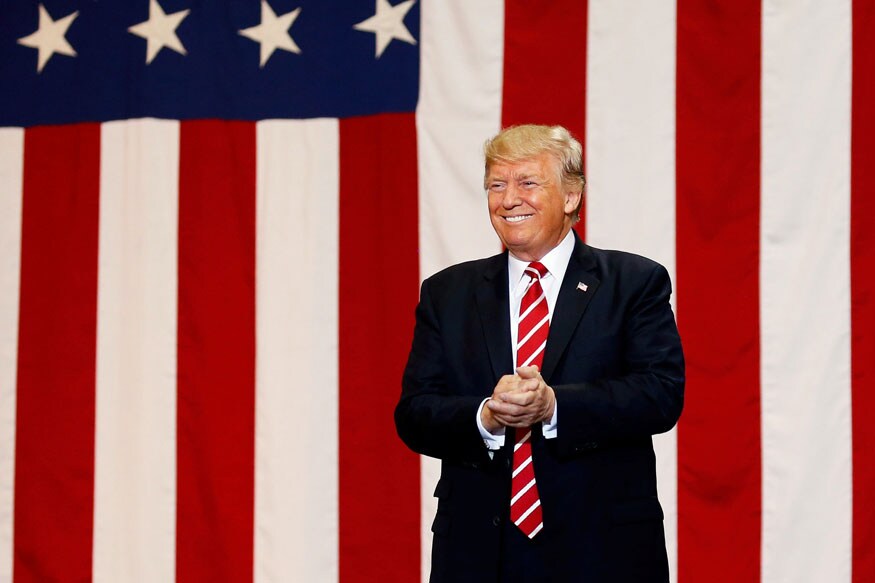 File photo of US President Donald Trump (Photo: Reuters)
United Nations: US President Donald Trump on Monday warned "bureaucracy" is holding the United Nations back, a barbed first message to an institution he once derided as a talking shop.
Kicking off a frantic week of diplomacy with a panel discussion on UN reform, Trump noted a personal history with the New York-based institution.
He had seen "great potential right across the street" from UN headquarters, Trump said, referencing his decision to build the 72-floor residential skyscraper Trump World Tower nearby.
"To be honest with you, and it was only for the reason that the United Nations was here that that turned out to be such a successful project," the businessman-turned-president told delegates.
But Trump warned that as chief executive of the United States – a founding member of the UN and its biggest financial contributor – he wants a better return on his investment.
"The United Nations was founded on truly noble goals" he said, adding that while progress has been made "in recent years the United Nations has not reached its full potential, because of bureaucracy and mismanagement."
"While the United Nations on a regular budget has increased by 140 percent, and its staff has more than doubled since 2000, we are not seeing the results in line with this investment."
He called on the institution to "focus on results," a call that was echoed by UN Secretary-General Antonio Guterres, who said a reformed UN needs to focus "more on people and less on process."
Trump, once disparaged the world body as a "club" for "people to get together, talk and have a good time" and his administration has threatened deep cuts to UN funding.
That includes a $600 million cut to the peacekeeping budget, which critics warn will be devastating but which is music to Trump supporters' ears.
"I think the main message is 'Make the United Nations Great.' Not again. 'Make the United Nations Great'' Trump said after his remarks.
"The United Nations has tremendous potential and we'll see how it works out."
Although President Franklin Roosevelt was instrumental to midwifing the United Nations into existence, the US public has proven more skeptical.
Many of Trump's closest advisors and donors see the 193-member body as a check on US power and drain on American resources.
The United States pays 22 percent of the UN's $5.4 billion core budget and 28.5 percent of the $7.3 billion peacekeeping budget.
According to Gallup 60 percent of Americans think the United Nations is doing a poor job.
The Trump administration's effort to cut costs has been met coolly by other powers, most notably Russia and China, who were not among the 128 member states who signed on to a US call for reform.
The main event
Trump's remarks Monday were a preamble for his maiden address to the UN general assembly on Tuesday.
His appearance -- which aides say will last around a half-hour – is likely to emphasize the importance of sovereignty and the primacy of the nation state, reinforcing the anti-internationalist themes of his campaign.
Before that, on Monday, Trump will hold talks with Israeli Prime Minister Benjamin Netanyahu and French President Emmanuel Macron.
Both Macron and Netanyahu are expected to raise the future of the Iran nuclear agreement, with the French leader making a strong case for keeping it alive and the Israeli prime minister pushing for its demise.
Trump will also have a working dinner with Latin American leaders that will touch on the crisis in Venezuela.
Get the best of News18 delivered to your inbox - subscribe to News18 Daybreak. Follow News18.com on Twitter, Instagram, Facebook, Telegram, TikTok and on YouTube, and stay in the know with what's happening in the world around you – in real time.
| Edited by: Mirza Arif Beg
Read full article