Amid Rising Tensions, Britain Raises Concerns of 'Accidental War' Between US and Iran
Foreign Secretary Jeremy Hunt said that although the UK government believes that neither the US and Iran wishes for war, an 'accidental war' is possible.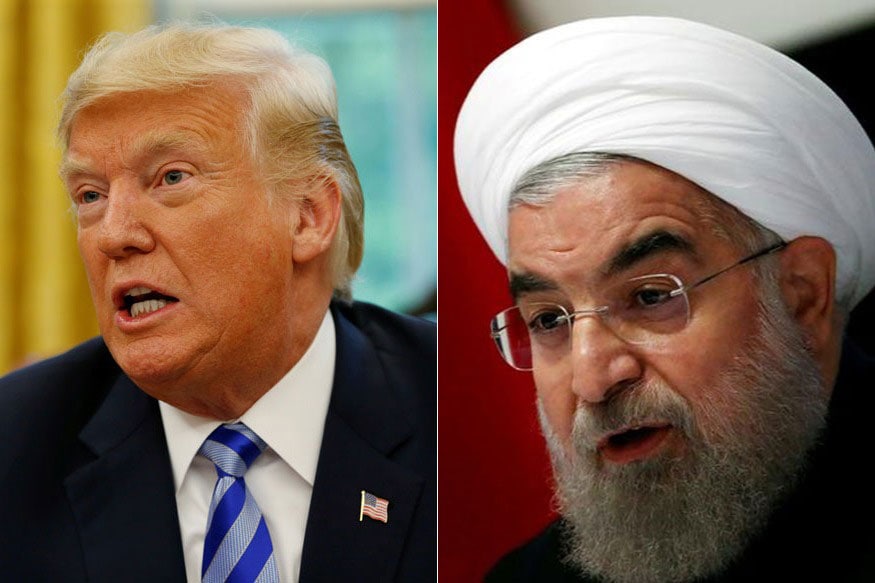 File photos of Donald Trump and Hassan Rouhani.
London: Britain does not think either the United States or Iran want a war but is very concerned an accidental war could be triggered, Foreign Secretary Jeremy Hunt said on Monday.
"We are very concerned: we don't think either side wants a war, but we are very concerned that we could get into an accidental war and we are doing everything we can to ratchet things down," Hunt told BBC radio.
Hunt said Britain had been closely in touch with the United States over the "very dangerous situation in the Gulf"
"We have been doing everything we can to de-escalate the situation," Hunt said.
Meanwhile, US Secretary of State Mike Pompeo on Monday landed in Jeddah to consult with regional allies over the escalating tensions with Iran.
The top US diplomat, who will proceed to the United Arab Emirates (UAE), told reporters before departing that Washington wanted talks with Tehran even as it planned to impose "significant" new economic sanctions.
(With inputs from Reuters)
Get the best of News18 delivered to your inbox - subscribe to News18 Daybreak. Follow News18.com on Twitter, Instagram, Facebook, Telegram, TikTok and on YouTube, and stay in the know with what's happening in the world around you – in real time.
Read full article