GET Stock

Quotes


At Least Two Killed in Military Plane Crash Near Savannah, Georgia
A US Air National Guard C-130 transport airplane crashed on Wednesday not far from the Savannah/Hilton Head International Airport in Georgia, officials said.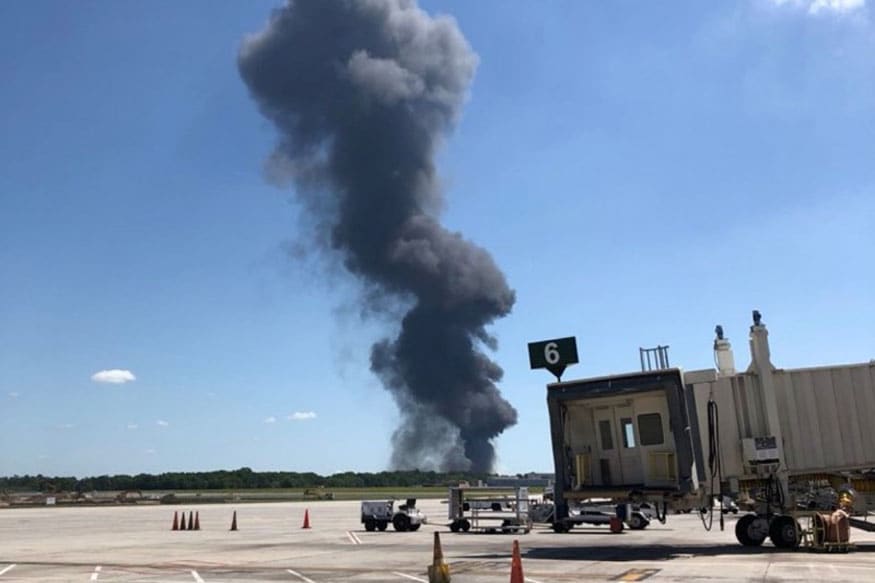 Smoke rises from an airplane crash near Savannah airport, Georgia on May 2, 2018 in this picture obtained from social media. (Photo: TWITTER/@CHEYENNEJANIECE/via Reuters)
Washington
: At least two people died when a Puerto Rico Air National Guard weather reconnaissance plane crashed on Wednesday near Savannah, Georgia, during a training flight, officials said.
The Hercules WC-130 aircraft had five personnel aboard when it went down about 11:30 a.m. EDT (1530 GMT) near the Savannah/Hilton Head International Airport and there did not appear to be survivors, a US official said.
Tiffany Williams, deputy coroner of the Chatham County Coroner's office, said by telephone that two people were confirmed killed. She could not say whether they were male or female or whether they were aboard the plane or on the ground.
| Edited by: Bijaya Das
Read full article