Catalan Independence Declaration Changes Nothing for EU: Tusk
"For EU nothing changes. Spain remains our only interlocutor," Tusk said on Twitter. Tusk also urged Spain to favour "force of argument, not argument of force."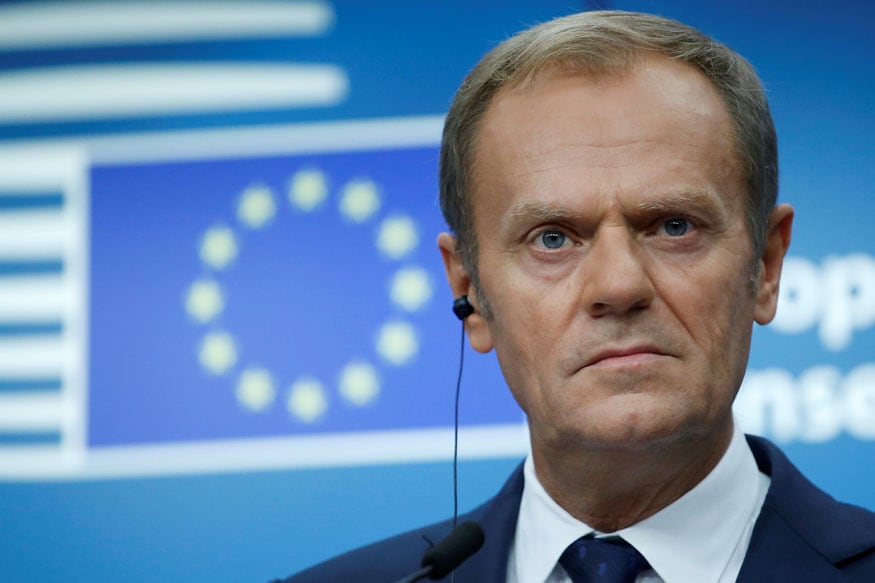 File photo of European Council President Donald Tusk. EUTERS)
Brussels: The Catalan parliament's declaration of independence has changed nothing and the European Union will only deal with the central government in Madrid, the president of the European Council Donald Tusk said on Friday.
Catalonia's parliament declared independence from Spain in defiance of the Madrid government, which at the same time was preparing to impose direct rule over the region.
"For EU nothing changes. Spain remains our only interlocutor," Tusk said on Twitter. Tusk also urged Spain to favour "force of argument, not argument of force."
Catalan lawmakers voted Friday to declare independence from Spain, as Madrid vowed in turn to "restore legality" and quash the region's secessionist bid.
With thousands of pro-independence activists gathered outside, the regional parliament in Barcelona passed a resolution to "declare Catalonia an independent state in the form of a republic".
Get the best of News18 delivered to your inbox - subscribe to News18 Daybreak. Follow News18.com on Twitter, Instagram, Facebook, Telegram, TikTok and on YouTube, and stay in the know with what's happening in the world around you – in real time.
| Edited by: Mayur Borah
Read full article