China Link to Zimbabwe Coup? Military Chief's Recent Beijing Trip Under the Scanner
Zimbabwean army chief General Constantino Chiwenga's meeting with Chinese Defense Minister Chang Wanquan has set off speculation that Beijing had prior knowledge of the coup.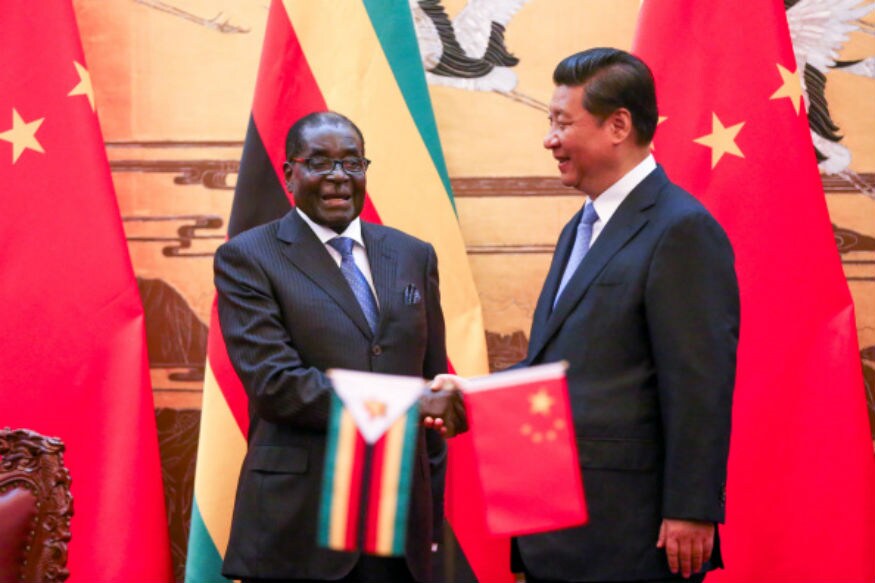 In this August 25, 2014 photo, Zimbabwe President Robert Mugabe and his Chinese counterpart Xi Jinping participate in a signing ceremony at the Great Hall of the People in Beijing. (Diego Azubel-Pool/Getty Images)
New Delhi:
A visit to Beijing last week by Zimbabwean army chief General Constantino Chiwenga has come under the scanner as the African nation grapples with political uncertainty in the wake of a military takeover against President Robert Mugabe.
In a November 10 posting on its microblog, the Chinese Defense Ministry showed Chiwenga smiling and shaking hands with Defense Minister Chang Wanquan at the ministry in central Beijing. A separate photo showed the two seated with their delegations at a conference table.
Chiwenga's meeting with Wanquan and other senior Chinese military leaders, and the subsequent military takeover has set off speculation that Beijing had prior knowledge of the coup and had perhaps given the army commander a go-ahead to seize power.
China and Zimbabwe have a close diplomatic and economic relationship and Beijing has stood with Mugabe's government in the face of Western economic sanctions, investing in auto, diamond, tobacco and power-station projects. Military ties between the sides date from Chinese support for Zimbabwe's armed struggle against white minority rule in the 1970s.
"The fact there were these kind of visits to Beijing right before (the coup) certainly seems indicative of something, but who knows what that was?"
CNN
quoted Cobus Van Staden, senior researcher on Foreign Policy at the South African Institute of International Affairs, as saying.
Wang Xinsong, associate professor at Beijing Normal University School of Social Development and Public Policy, said China would be very reluctant to see Zimbabwe fall into a period of social instability and political turmoil.
China has described General Chiwenga's meeting with the Chinese defence minister as "normal military exchange."
Asked whether Chiwenga briefed Chinese officials on any plans for a military takeover in Zimbabwe, spokesman Geng Shuang told reporters that the Defense Ministry had handled arrangements for the visit and he was "not aware of the details."
"What I can tell you is that his visit was a normal military exchange as agreed by the two countries," Geng said at a regularly scheduled news conference.
Mugabe and his family are known to have close ties to the Chinese special administrative region of Hong Kong, where they were involved in a legal case involving a luxury property and his daughter Bona was a university student.
Mugabe's wife Grace was also accused by a photographer of assaulting him during a shopping excursion in the city in 2009. Mugabe left the territory without being charged.
| Edited by: Nitya Thirumalai
Read full article
Countdown To
Elections Results
To Assembly Elections 2018 Results