Donald Trump to Look at Even Stricter Cap on Refugees
US President Donald Trump has already slashed refugee admissions once since taking office and now he faces a decision on how many to admit in the next budget year.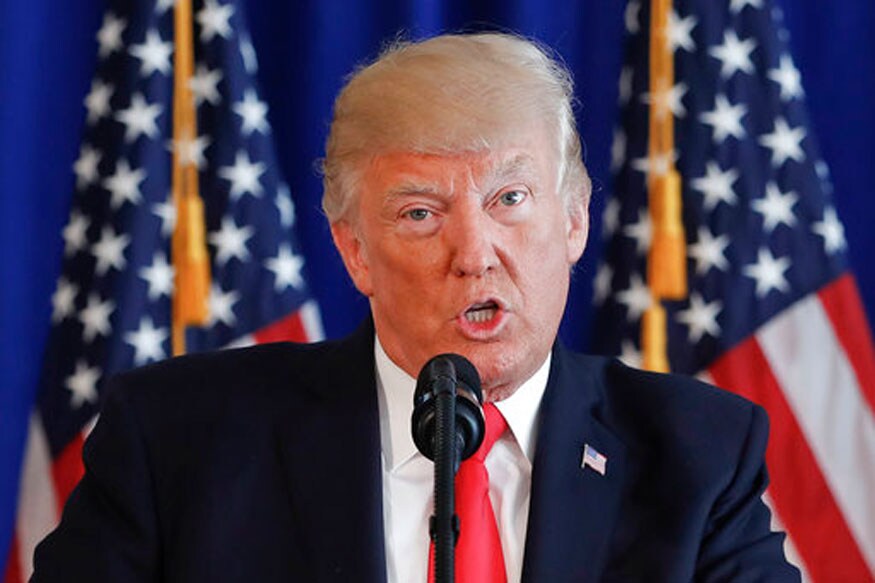 File photo of US President Donald Trump (AP Photo)
Washington:
President Donald Trump is considering a further reduction in the number of refugees allowed into the United States as the administration works to re-shape American immigration policy, officials say.
Trump has already slashed refugee admissions once since taking office. Now he faces a decision on how many to admit in the next budget year.
As is often the case with the Trump administration, Cabinet officials are divided as they weigh the costs and potential security risks associated with the programme.
The Department of Homeland Security has been pushing for a reduction beyond the 50,000 maximum-entry mark set by Trump earlier this year as part of his travel ban executive orders, a number that is already the lowest in modern American history.
In a proposal submitted late last week, the department called for a reduction to 40,000 refugees in the next budget year starting October 1, citing concerns about its workload and ability to adequately vet those seeking entry.
The State Department, which oversees the program, has formally recommended that the number be kept at 50,000, according to Trump administration officials who spoke on condition of anonymity in order to discuss internal deliberations.
Agencies had been given until the close of business yesterday to submit formal recommendations for consideration. State Department officials would have been inclined to set their recommendation higher, several of the people said, but were taking their cues from the president's executive order and felt that 50,000 was the highest number that would be palatable to him.
Trump has until October 1, the start of the new fiscal year, to determine how many refugees to admit under the Refugee Act of 1980. He is expected to consider the issue over the weekend, after he finishes up at the UN General Assembly in New York, one White House official said.
The US welcomed 84,995 refugees in fiscal year 2016, and former President Barack Obama had wanted to raise that number to 110,000 in 2017.
Trump has made limiting immigration the centerpiece of his policy agenda. He temporarily banned visitors from a handful of Muslim-majority nations, has rescinded an Obama-era executive action protecting young immigrants from deportation and insists he'll build a wall along the southern border.
During his campaign, Trump pledged to "stop the massive inflow of refugees" and warned that terrorists were smuggling themselves into naive countries by posing as refugees fleeing war-torn Syria.
"Thousands of refugees are being admitted with no way to screen them and are instantly made eligible for welfare and free health care, even as our own veterans, our great, great veterans, die while they're waiting online for medical care that they desperately need," Trump said last October.
Instead, Trump has advocated keeping refugees closer to their homes.
| Edited by: Huma Tabassum
Read full article
Countdown To
Elections Results
To Assembly Elections 2018 Results