GET Stock

Quotes


Donald Trump's Approval Ratings Have Taken a Dive, Says New Poll
A poll conducted by Washington Post and ABC News, showed Trump's overall approval rating dropping to 36% from 42% in April. His disapproval ratings went up to 58%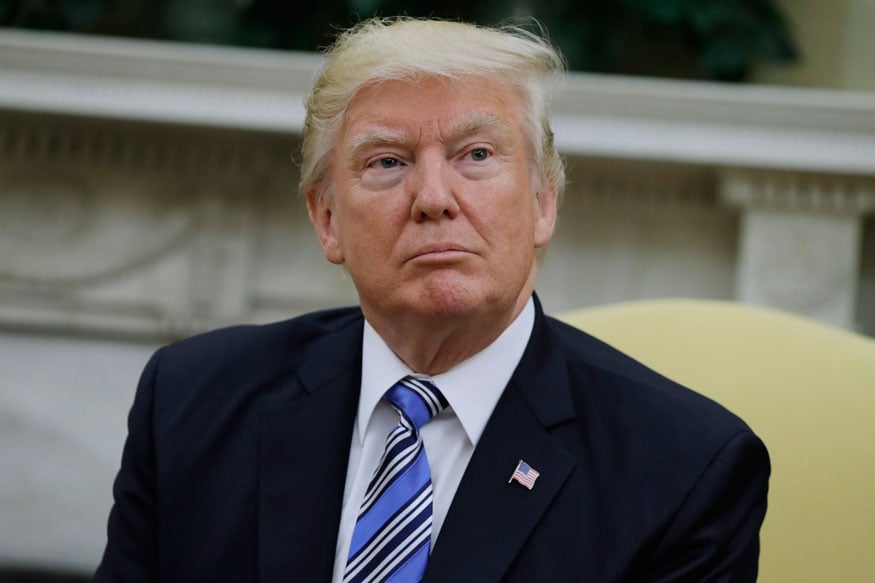 File photo of US President Donald Trump (Photo courtesy: AP)
New Delhi:
Donald Trump's approval ratings seem have taken a hit among Americans, as controversies over alleged Russian links keep piling up for the US President and the First Family.
A poll conducted by Washington Post and ABC News, showed Trump's overall approval rating dropping to 36% from 42% in April. His disapproval ratings went up to 58%.
Around 48% of the people polled said they "disapproved strongly" of Trump's performance in office, a level never reached by former presidents Bill Clinton and Barack Obama, said the poll.
The poll found that 60% of the respondents thought that Russia tried to influence the 2016 election, 4% above the level in April. Around 44% also suspected that Trump benefitted thanks to Russia's help.
A marginal respite for Trump — 52% Americans polled think the 45th President is trying to interfere with investigations into Russia's possible election interference, down from 56% in June.
The Trump administration is facing a fresh string of questions about Donald Trump Jr's contacts with a Russian lawyer and lobbyist, further raising the stakes in the federal investigation into whether Trump's team colluded with Russia to tilt last year's election.
The President's eldest son recently admitted to meeting a Russian lawyer last year in order to get dirt on his father's Democrat rival, Hillary Clinton.
Also Watch
Read full article