FDA Approves First Ever Prescription Drug Made of Marijuana to Treat Epilepsy in Children
The ruling could mean a change in the Drug Enforcement Agency's (DEA) classifications which currently list CBD as a Class 1 substance.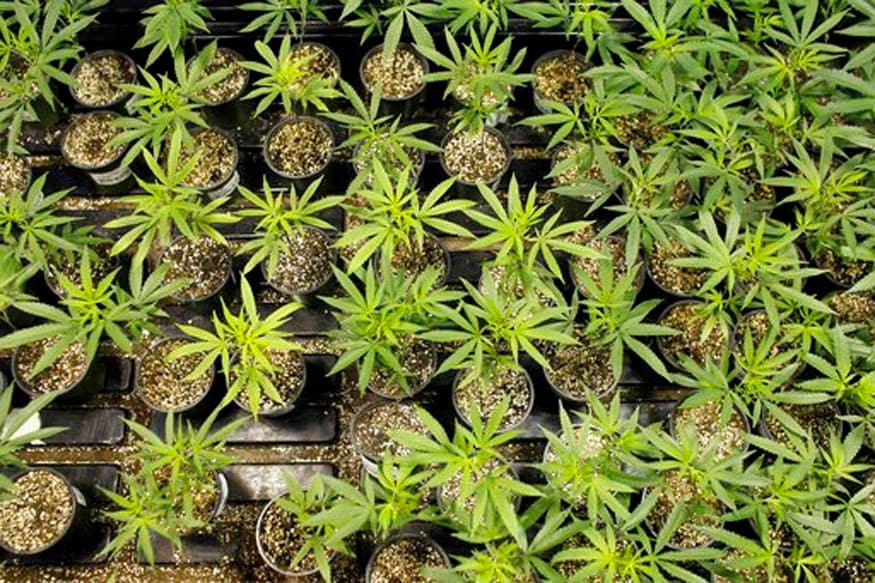 Image for representation (AP photo)
In what could prove to be a stepping stone for the movement in support of the legalization of marijuana, the Food and Drugs Association in the US recently approved the first marijuana based prescription drug for treating syndromes of epilepsy.

The landmark announcement was made on Monday.

The drug, Epidiolex, will be used to treat seizures in a subset of patients suffering from epilepsy. The active ingredient in the drug is cannabidiol, popularly abbreviated to CBD. CBD is also found in marijuana, the high inducing plant that remains to be a federally illegal substance. However, CBD is not the psychoactive ingredient in marijuana.

The primary psychoactive ingredient in marijuana is THC (tetrahydrocannabinol) which is the part that gives users what they experience as a 'high' after smoking a reefer. It is part of one of the many chemicals, or cannabinoids, produced by a cannabis plant. As is CBD.

Unlike recreational marijuana, the nonpsychotropic CBD has known health benefits. According to NCBI, CBD can be useful in pharmacology due to its "anxiolytic, antipsychotic, antiemetic and anti-inflammatory properties".

CBD came to international attention in 2013 after a CNN film Weed starred a 5-year-old girl called Charlotte Figi from Colorado, whose rare, life threatening form of epilepsy showed signs of improvement within hours of supervised administration of CBD.

After Charlotte's success, Colorado witnessed a surge in parents bringing in their children suffering from epilepsy to get the magic marijuana cure. The results however, varied from case to case. While the anecdotes around the medicinal cannabis oil, rich with seizure curing CBDs grew, so did transactions both legal and legal involving the parent drug.

It was at this time that GW Pharmaceuticals, the company that made Epidiolex, started working on the drug. It took almost five years and a fair bit of legal triulations (specially in its research and testing phase) but the approval eventually came. Epiodiolex will be used to treat two rare forms of childhood epilepsy, Lennox-Gastaut syndrome and Dravet syndrome.

Scientists as yet are unclear as to how the compound helps to reduce seizures. But a recent British study published in the New England Journal of Medicine claimed that CBD reduced seizures by almost 40 percent.

The FDA has also given its nod based on positive findings regarding reduction in seizures, but it maintained that CBD only does so while being used with older epilepsy medicines.

Many studies have associated CBD use with the prevention of Alzheimers', and anxiety and many users have claimed to experience a relaxing effect post use. While companies like GWP have tried to bring marijuana into the sphere of mainstream medicine (its first drug was Sativex, which combined both CBD and THC and is used to treat spasticity in Canada, Australia, and parts of Europe and South America, according a to a report in Guardian), the FDA too has got on board with the idea.

The ruling could mean a change in the Drug Enforcement Agency's (DEA) classifications which currently list CBD as a Class 1 substance. In 2018, CBD has a market worth 200 billion USD in the world. Many medicinal marijuana and cannabis startups will be waiting for the DEA's green signal.

The American breakthrough may also pave the way for a pot activists across the world to lead legalization campaigns in their own respective areas.
Read full article
Countdown To
Elections Results
To Assembly Elections 2018 Results