From Rex Tillerson to Michael Flynn: Donald Trump's Controversial Appointees
Here are other appointments made by President-elect Donald Trump: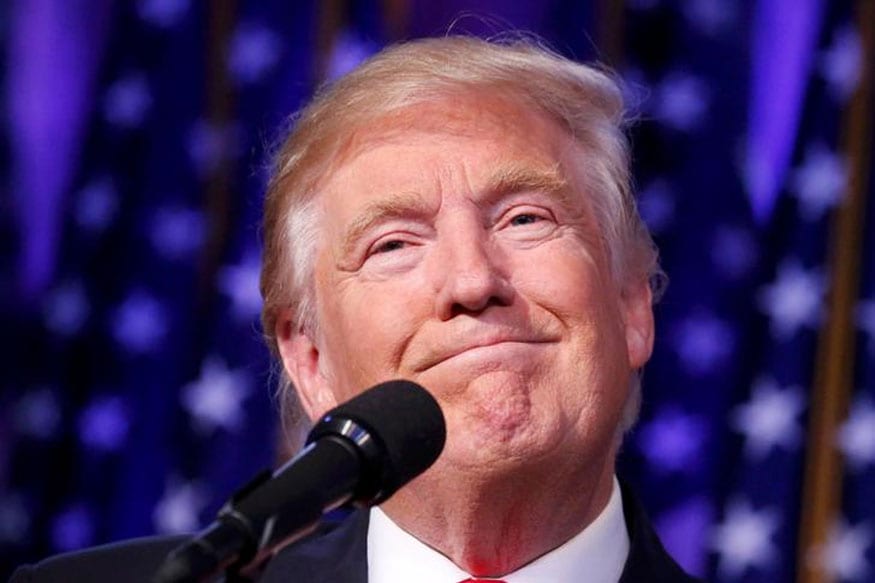 File photo of US President-elect Donald Trump. (Reuters)
President-elect Donald Trump on Tuesday announced ExxonMobil CEO Rex Tillerson as his choice to be US secretary of state, hailing him as "among the most accomplished business leaders and international deal makers in the world.
"In a release from his transition headquarters in New York, Trump calls Tillerson's career "the embodiment of the American dream. "He says Tillerson rose through the ranks "through hard work, dedication and smart deal making."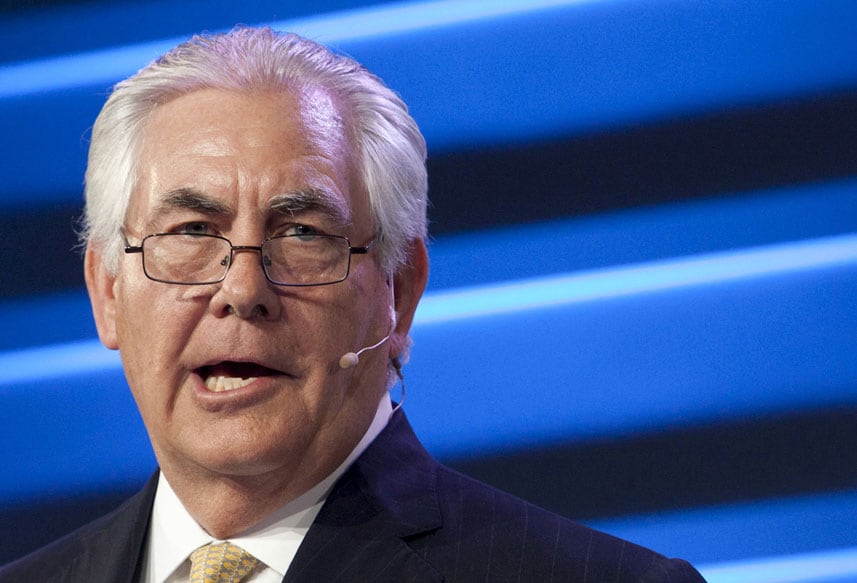 File photo of Exxon Mobil Chief Executive Rex Tillerson. (Reuters)
Here are other appointments made by President-elect Donald Trump:
Defence Secretary: Donald Trump has nominated Marine General "Mad Dog" Mattis as the Defence Secretary. Mattis is considered to be an outspoken military man and pithy at times. He was once even asked to cut down on his rhetoric. "Actually, it's a lot of fun to fight," the Los Angeles Times quoted him as saying. "You know, it's a hell of a hoot. ... It's fun to shoot some people. I'll be right up-front with you. I like brawling."
Retired U.S. Marine Corps General James Mattis, sits down to meet with Senate Majority Leader Mitch McConnell in his office at the Capitol in Washington, U.S. December 7, 2016. REUTERS/Jonathan Ernst.
Central Intelligence Agency: Kansas congressman, Mike Pompeo, appointed to lead Central Intelligence Agency, has been accused of being anti-Muslim in the past. In the aftermath of 2013 Boston bombings, Pompeo had taken potshots at Muslim leaders while speaking in the congress.
"Mr Speaker, it's been just under two months since the attacks in Boston, and in those intervening weeks, the silence of Muslim leaders has been deafening," Pompeo said at the time.
He was also a part of the committee looking into the events that led to the death of a US ambassador in Libya.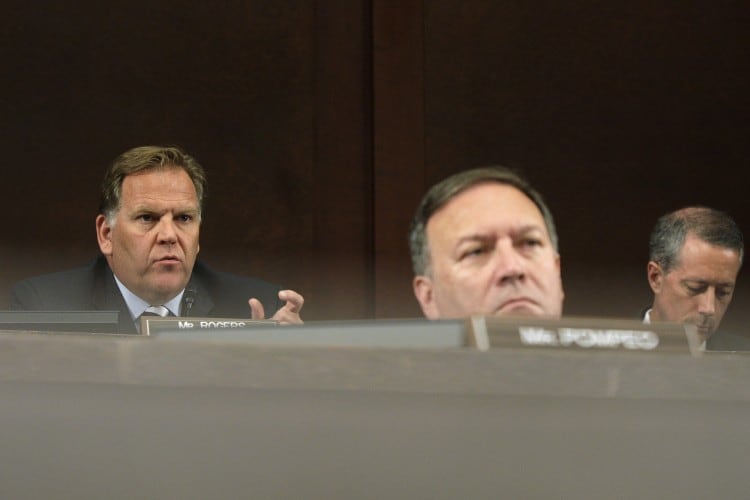 File Photo of Mike Pompeo (Centre) in Washington June 18, 2013. REUTERS/Jonathan
Attorney General: Jeff Sessions was rejected by the Senate for the post of a district judge in 1986. Three decades later, Sessions was picked by Donald Trump for the post of Attorney General. A Senator from Alabama, Sessions is well-known for his opposition to immigration, his campaign against marijuana and has been accused of racism, too.
President-elect Donald Trump's nominee for Attorney General, Senator Jeff Sessions (R-AL) waves to reporters after meeting with Senate Majority Leader Mitch McConnell (R-KY) (not pictured) on Capitol Hill in Washington, U.S., November 30, 2016. REUTERS/Gary Cameron
National Security Adviser: In 2012, Michael T. Flynn was made the director of the Defence Intelligence Agency, a post he held before leaving in 2014 over reported clashes with President Obama. Flynn's unbridled support for Donald Trump was palpable at the Republican convention where he delivered a fiery speech vehemently criticising Trump's counterpart Hillary Clinton and President Barack Obama. "We are tired of Obama's empty speeches and his misguided rhetoric," he said. "This has caused the world to have no respect for America's word, nor does it fear our might."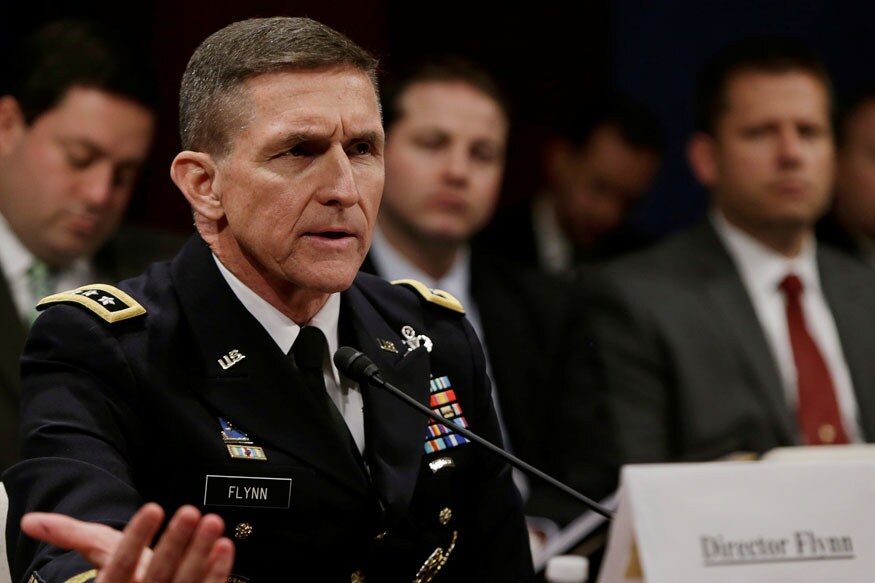 File photo of Donald Trump's National Security Advisor Michael Flynn. (Reuters)
Chief of staff: An American attorney and politician, Reince Priebus is the Chairman of the Republican National Committee, which is entrusted with the responsibility of developing and promoting the Republican political platform, as well as coordinating fundraising and election strategy.
Priebus' friendship with the House Speaker, Paul Ryan dates back to two decades. Ryan and Trump had their differences, but he endorsed Trump just before the US electorate went to polls. With no governing experience in Washington, Priebus is still considered to be a man of immense competence, who could build and maintain relationships with leaders not only at the top but also from the grassroots level.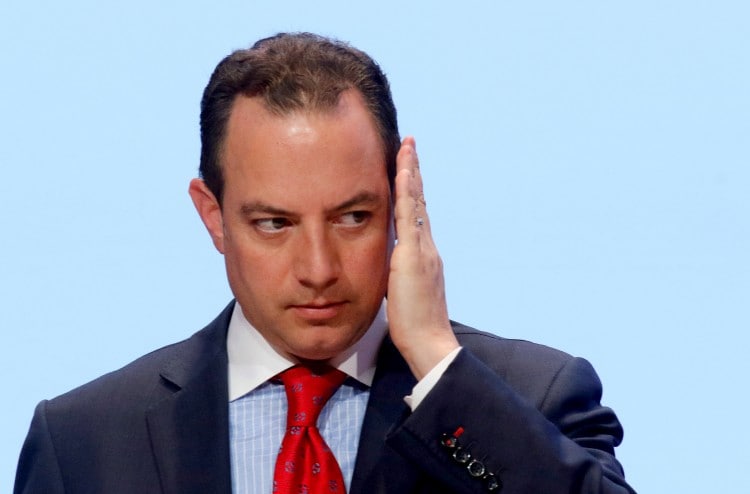 Republican National Committee Chairman Reince Priebus reacts during a general session at the Republican National Committee Spring Meeting at the Diplomat Resort in Hollywood, Florida, U.S. on April 22, 2016. (REUTERS/Joe Skipper)
Get the best of News18 delivered to your inbox - subscribe to News18 Daybreak. Follow News18.com on Twitter, Instagram, Facebook, Telegram, TikTok and on YouTube, and stay in the know with what's happening in the world around you – in real time.
| Edited by: Mirza Arif Beg
Read full article