Toronto Shooting Leaves Two Dead, Including Gunman, 13 Injured
Police have yet to release any confirmed details of the late Sunday shooting. But local television station CP24 is showing images of multiple ambulances and other first responders at the scene, with several people being treated by paramedics.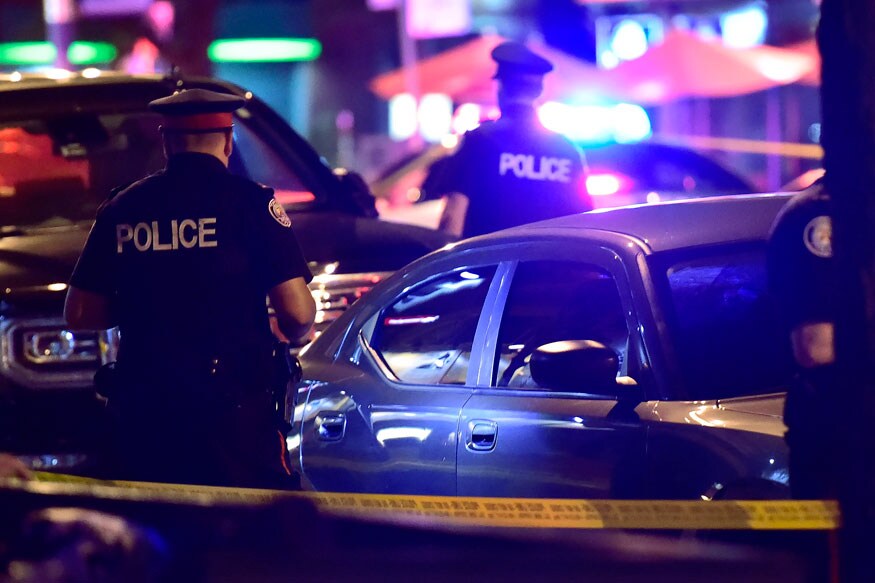 Police work the scene of a shooting, Sunday. (Image: AP)
Toronto: Fourteen people, including a young girl, were shot near downtown Toronto, police in Canada's biggest city said on Sunday, with one person killed and the gunman also dead.
The young girl was in a critical condition, Toronto Police Chief Mark Saunders said.
"We are looking at all possible motives... and not closing any doors," Saunders told reporters at the site of the shooting.
Paramedics, firefighters and police converged on the shooting in Toronto's east end, which has many popular restaurants, cafes and shops.
Police said the gunman had used a handgun. Earlier reports said nine people had been shot.
Reports of gunfire in the city's Greektown neighborhood began at 10 p.m. local time (0200 GMT Monday), CityNews.com said.
Witnesses said they heard 25 gunshots, the news website reported.
Toronto is grappling with a sharp rise in gun violence this year. Deaths from gun violence in the city jumped 53 percent to 26 so far in 2018 from the same period last year, police data last week showed, with the number of shootings rising 13 percent.
Toronto deployed about 200 police officers from July 20 in response to the recent spate in shootings, which city officials have blamed on gang violence.
Toronto Mayor John Tory told reporters that the city has a gun problem and guns were too readily available to too many people.​
| Edited by: Ahona Sengupta
Read full article