GET Stock

Quotes


History of Chawlas & Trumps: Immigrant Business Helps Sell Trump Nostalgia
"I feel like Kelly Clarkson or Carrie Underwood when they won 'American Idol,'" the 52-year-old said at the offices of Chawla Inc.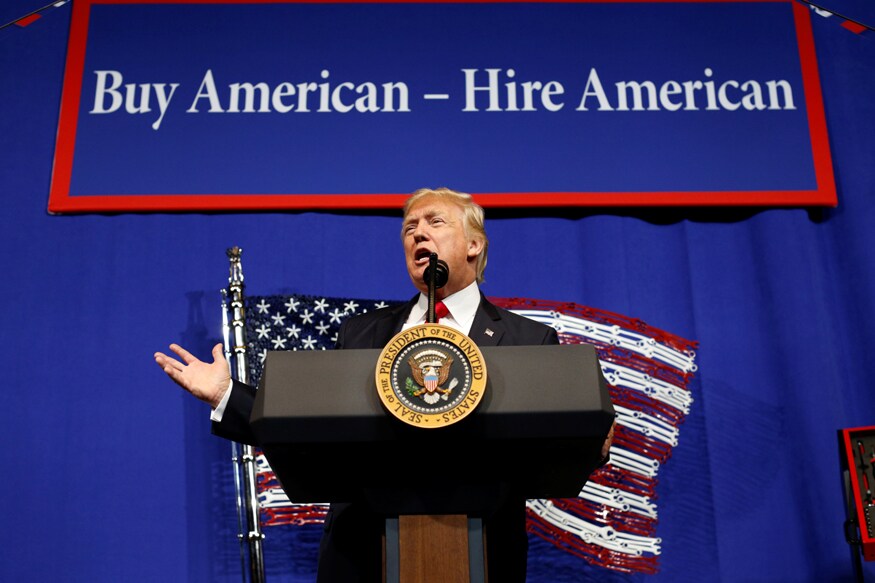 File photo of US President Donald Trump. (Reuters/ Kevin Lamarque)
Cleveland:
Dinesh Chawla is a key part of the latest venture for the Trump hospitality brand.
The American of Indian descent plans to use the family business to help launch a new chain of budget hotels dubbed "American Idea" and inspired by Donald Trump's victorious presidential campaign.
On a sunny day in June, the medium-built, short-haired Chawla appeared weary and was fighting a stubborn cough, having returned to this small suburban town only three days earlier from New York, where he had joined Donald Trump Jr. in announcing the partnership.
ALSO READ |
Fathers Put Their Children First, Inspire Them: Donald Trump
"I feel like Kelly Clarkson or Carrie Underwood when they won 'American Idol,'" the 52-year-old said at the offices of Chawla Inc., the company created by his late father that he now runs with his brother Suresh.
But as an immigrant, he can tell you about being shoved around and suffering racist taunts.
And in interview after interview, one question keeps coming up: How could he go into business with the Trump Organization, when its founder is pushing a highly controversial ban on travel from predominantly Muslim countries?
Strictly Business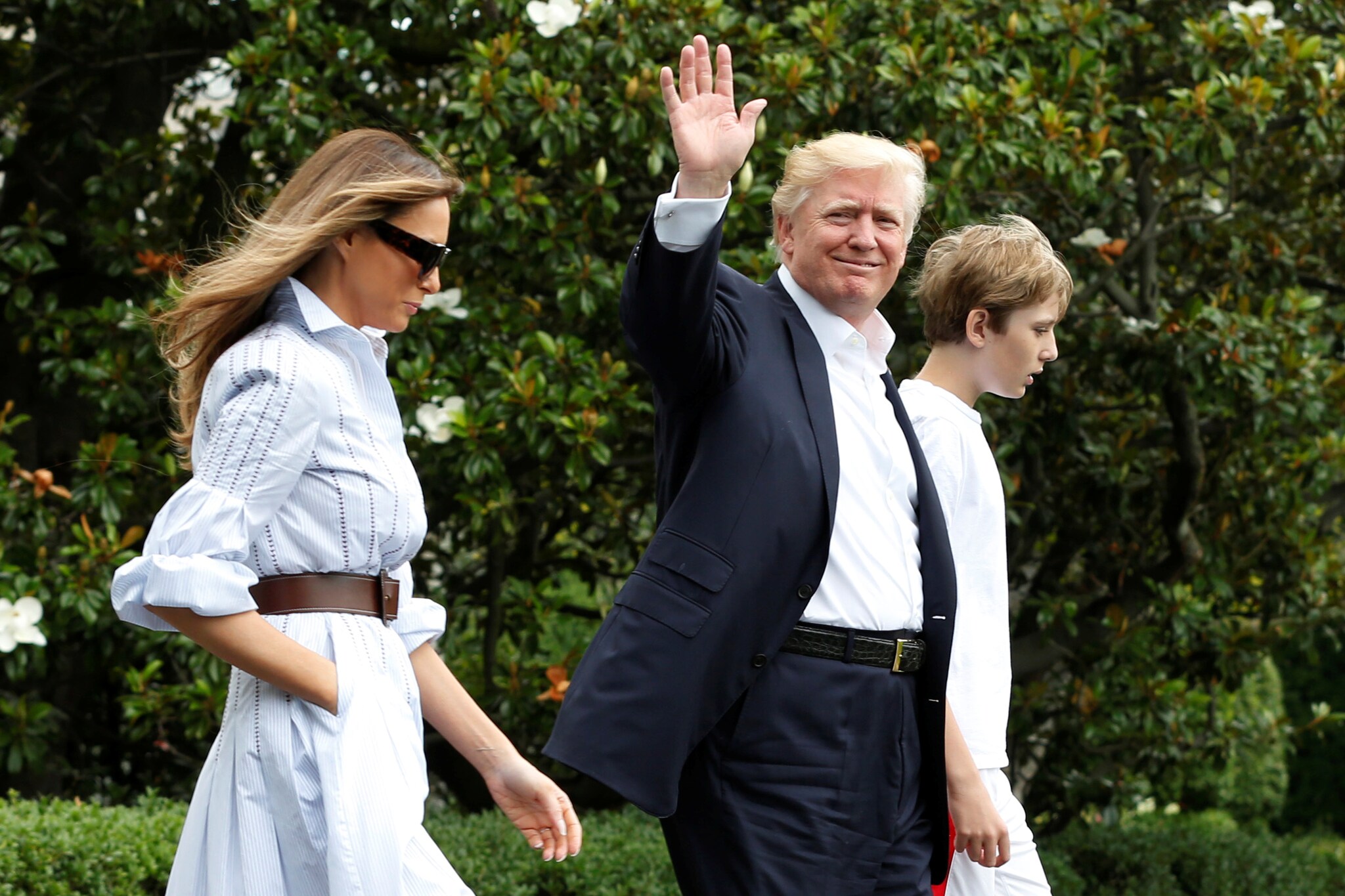 US President Donald Trump with first lady Melania and their son Barron walk out from the White House. (Reuters Yuri Gripas)
His answer seems readymade: "We're not investing in his presidency, his policies on refugees and all that stuff," he told AFP. "We are investing in technology, expertise, intelligent administration."
President Trump was not involved in the deal, Chawla continued, adding that his brother had briefly met Trump once during the political campaign, when the idea for the hotel chain was born, but that they were barred from seeing him for several years for ethics reasons.
Still, the Chawlas and the Trumps have a history: years ago, the future president had offered their father advice on securing financing for his first hotel.
ALSO READ |
Donald Trump's Tough Cuba Line Scores Big in Little Havana
"People would always question motives," said Chawla. "I realize there is some concern. Our decisions were strictly business."
He pauses.
"If they are using us, people might have to consider that we are using them a little bit too," said Chawla, citing the larger scale of the Trump Organization's operations.
Chawla describes himself as a Republican on economic matters and a Democrat on social questions. He favors adoption by gay parents and promotes gender equality in his business.
Fully half of management at Chawla Inc., which employs 400 people, is African American.
"I liked some of the things Trump was saying for business," said Chawla. "I respected Hillary Clinton's competence."
"If I had a daughter, I would tell her, that's your role model there," he said, adding that he voted for Barack Obama in 2008 but did not vote in 2016.
ALSO READ |
Donald Trump Owes $315 Million to Multiple Lenders, Says Ethics Office
Since the announcement of the Trump partnership, Dinesh, who arrived in the United States from Canada in 1977 at age 12, has had anonymous calls and threats.
"All the conservative people are really for it," said Chris, who tends bar in town at Hey Joe's on Cotton Row, the town's main thoroughfare. "But the liberal-like college-educated people around here...are all really unhappy."
Judson Thigpen, head of the local chamber of commerce, hopes the new American Idea hotel will help draw tourists and spur growth in a town already home to Delta State University, which specializes in the arts and recently added the only Grammys museum outside Los Angeles.
"It could help," he said. "But there is a huge stigma about who is behind it."
Campaign Nostalgia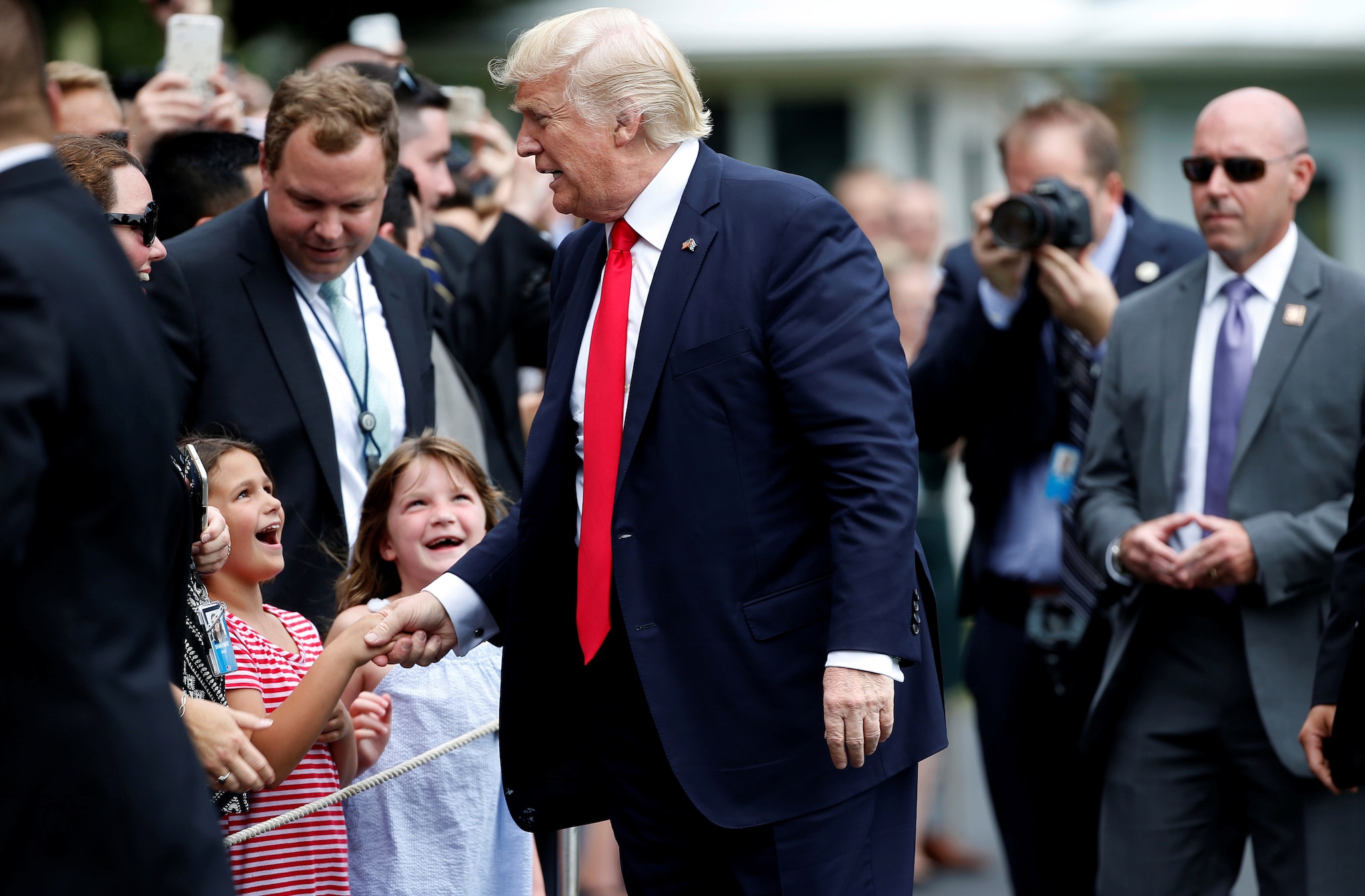 US President Donald Trump greets well wishers as he returns to the White House in Washington. (Reuters/ Joshua Roberts)
In January 2018, the local Comfort Inn will be transformed into an "American Idea" hotel. On the edge of Route 61, which links Tennessee and Louisiana, it is an ordinary hotel.
In the lobby, the reception desk sits opposite a simply furnished dining room. The checkered carpeting is worn, electrical wires hang from the ceiling and the elevator is unreliable. The rooms are spacious and clean, however, and equipped with wi-fi.
Down the street are the local chapter of the Veterans of Foreign Wars and a Walmart, which sits before a gigantic parking lot opposite a Wendy's fast food restaurant.
The coming "American Idea" franchise, however, will have a "nostalgic feel," said Chawla.
ALSO READ |
Donald Trump Praises Canadian PM Trudeau For Raising Military Budget
While the rooms will have some contemporary touches like wi-fi and flat-panel TVs, they will mainly reflect "local flavors."
The inn will serve local breakfast dishes and common spaces will be decorated with 50s and 60s memorabilia like old cans and Coca-Cola signs, black-and-white photos of public places such as schools, post offices and churches.
Chawla said the decoration reflects the fact that many people pine for the 50s and 60s, "when we were a pre-eminent power in the world."
Also Watch
Read full article