In pics: the People's Republic of China's love affair with people patterns
Being the most populous country of the world means that there are a host of opportunities for group activities. But in China, these are not as chaotic as they would be anywhere else. There is always a discipline, a sense of geometry and from this emerges patters that are sometimes intended and at other times, wonderfully organic. Let us take a a look at a few such magical moments.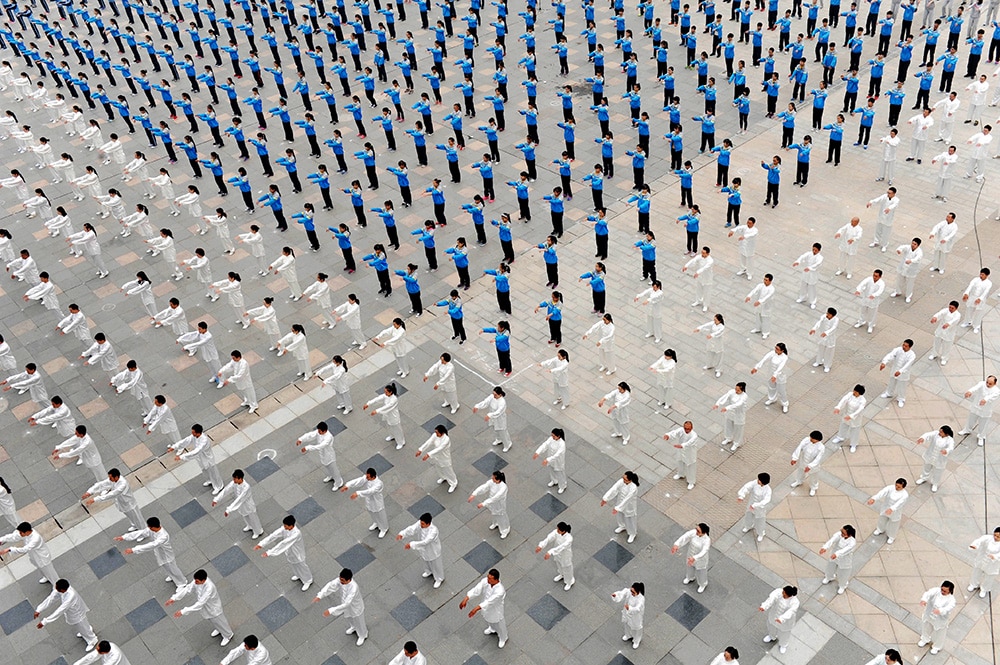 REUTERS/China Daily
People practice Taichi at a square in Qinyang, Henan province.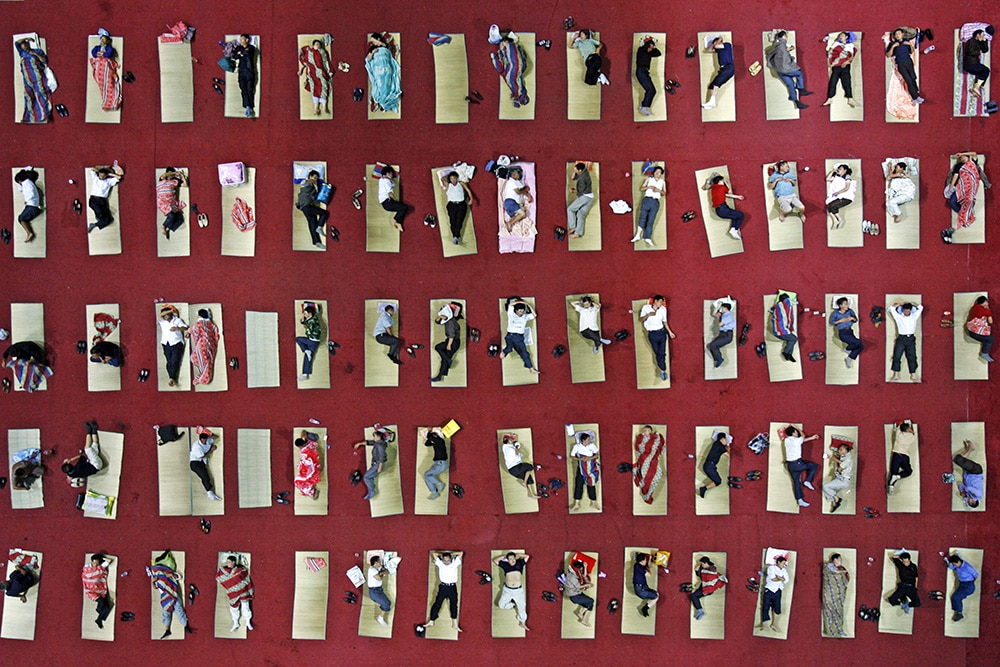 REUTERS/Stringer/Files
When sleeping itself becomes a work of art. Parents of students sleep on mats laid out on the floor of a gymnasium inside a university campus in Wuhan, central China's Hubei province.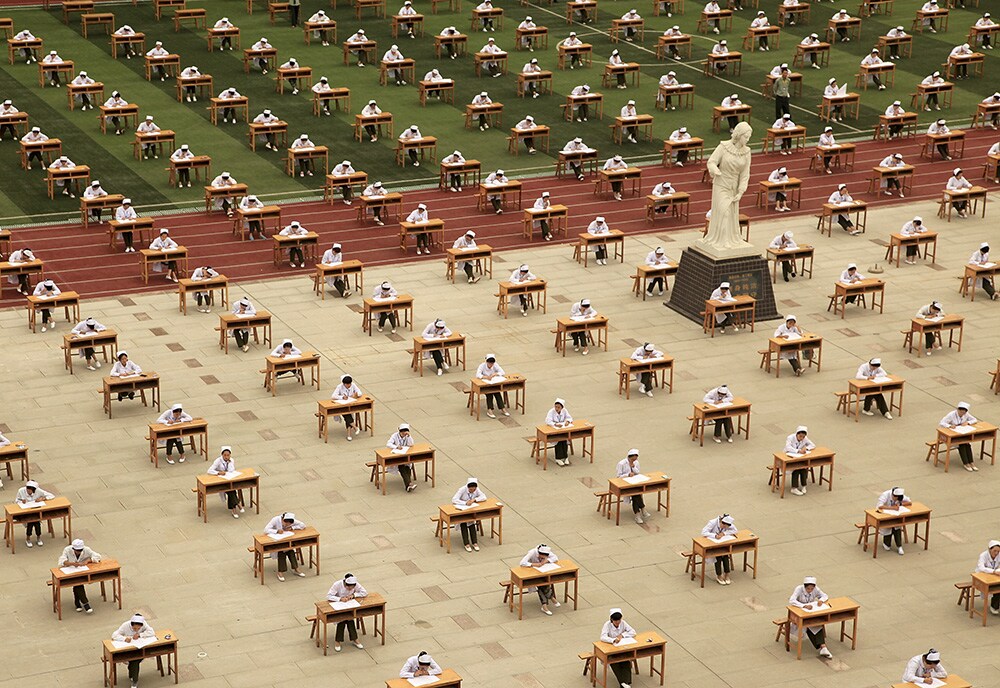 REUTERS/Stringer/Files
Hundreds of students of the school of nursing take part in an open-air examination at a playground of an vocational college in Baoji, Shaanxi province.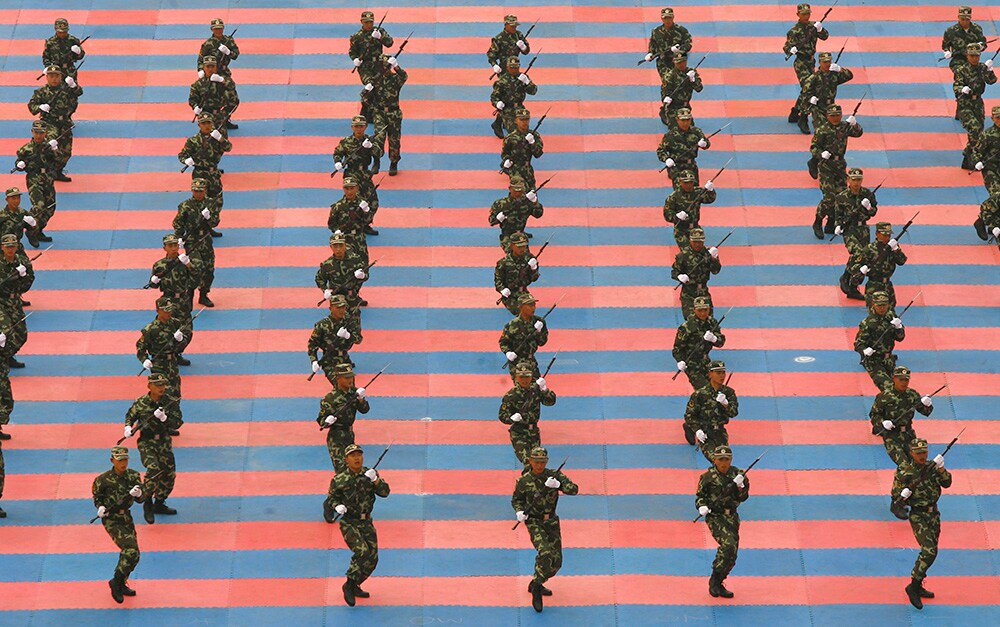 REUTERS/Stringer/Files
Serious men, serious business, yet a serious visual delight. Paramilitary policemen attend an antiterrorism drill at a military base in Wuhan, Hubei province.
REUTERS/Stringer/Files
A Chinese national flag flies in the background as students practice Taichi on a playground of a high school, during a Guinness World Record attempt of the largest martial arts display, on a hazy day in Jiaozuo, Henan province. The city successfully set the record by organizing over 50,000 residents to practise shadow boxing simultaneously at 15 different locations on Sunday morning, local media reported.
REUTERS/Stringer/Files
An aerial view shows participants wearing blue and red coats forming an image depicting a human lung, during an Guinness World Record attempt of the largest human image of an organ in Beijing. Over 1,500 people joined the successful attempt which was organized by a local health research centre hoping to improve awareness of lung health in a city that is frequently held hostage by an envelope of toxic smog.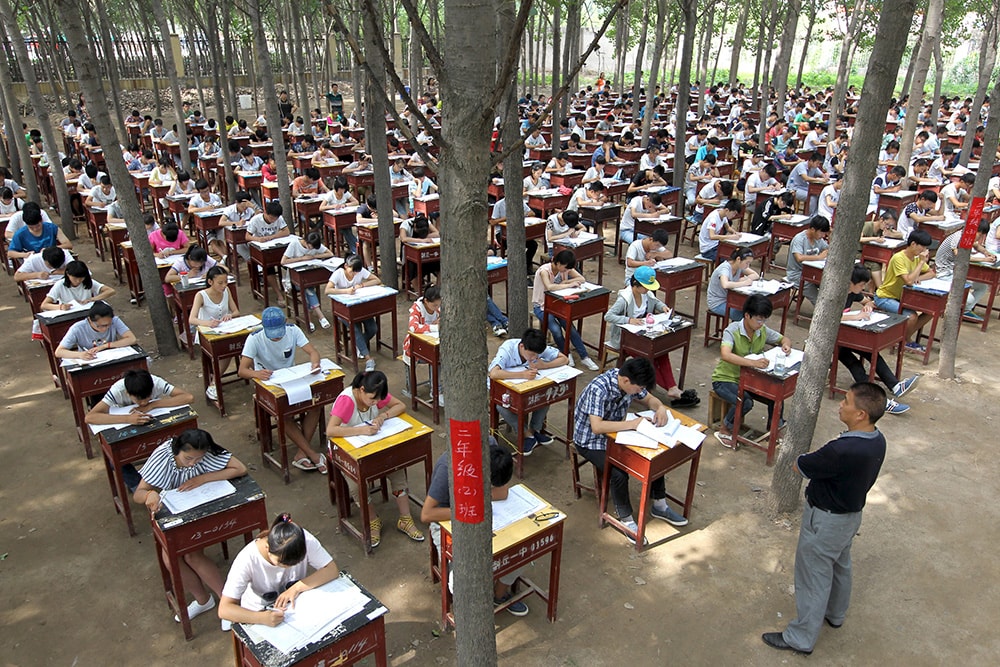 REUTERS/Stringer/Files
Students take term final exam among trees outside a classroom building at a middle school in Xinxiang, Henan province. The school set up the exam outdoor to create a more comfortable environment for the students.
Get the best of News18 delivered to your inbox - subscribe to News18 Daybreak. Follow News18.com on Twitter, Instagram, Facebook, Telegram, TikTok and on YouTube, and stay in the know with what's happening in the world around you – in real time.
Read full article