India Should Expect More Doklams as China Extends Xi Jinping's Hold on Power
Xi Jinping, China's most powerful leader for decades, could stay in office indefinitely after the Communist Party called for the removal of presidential term limits.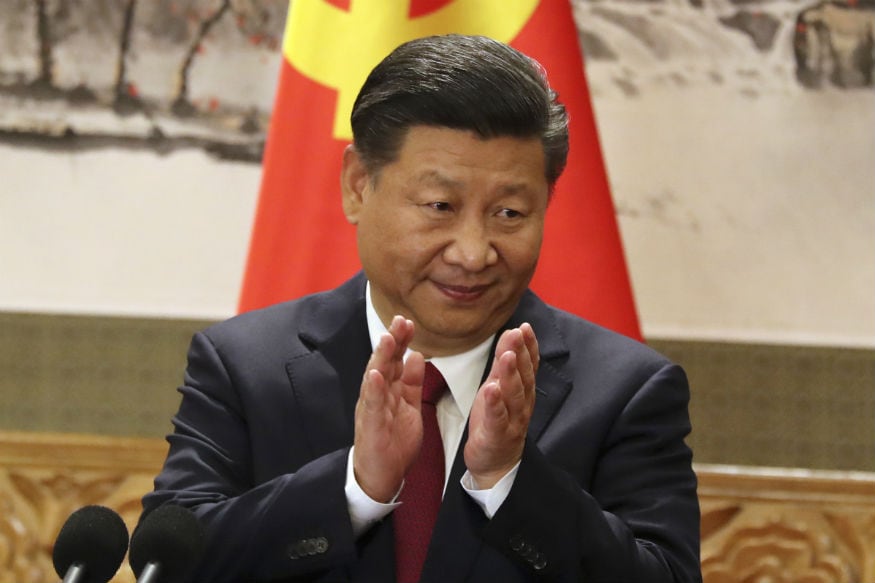 File Photo of China's President Xi Jinping (Image: AP)
New Delhi: The Communist Party of China revealed on Sunday that its Central Committee, which comprises 200 elite members of the world's largest political organisation, had proposed a change to its constitution.
The new proposal would scrap the limit of two consecutive terms for both the President and Vice President of China. This proposal will be put to vote in the upcoming National People's Congress which is China's version of a parliament and which meets for two weeks every year in March. Given the kind of unbridled power that Xi enjoys within the party, these proposals are expected to sail through.
Not since Mao Zedong has a Chinese President served more than two consecutive terms in office. Deng Xiaoping had introduced this clause in the '80s to ensure that power is not concentrated in one person's hands for too long.
Xi has already acquired unrestricted power by becoming not just General Secretary of the party, but also Chairman of the Central Military Commission. And now the Xi Jinping Thought will officially be part of the Chinese constitution.
So why should this matter to India or to other neighbours of China? Ever since Xi assumed office in 2012, China has shown increasingly aggressive behaviour towards its neighbours, especially those with whom it has a territorial dispute; cases in point being Philippines, Vietnam, Japan and, of course, India.
Xi not only launched an aggressive anti-corruption campaign at home, but also clubbed it with a muscular, expansionist policy in China's neighbourhood. China has not only aggressively changed the status quo in the South and East China Seas, it is also now projecting itself as the defender of globalisation at a time when US President Donald Trump and Brexit are fanning insular flames in the western world.
Even with India, there was Depsang in 2013, Chumar in 2014 and the prolonged Doklam face off in 2017. By all indications, these provocations are only going to increase and perhaps be more intense in the years ahead.
What Xi is trying to do is build a new Chinese order. And that begins by establishing China's supremacy in its immediate neighbourhood. The One Belt, One Road plan is Xi's equivalent of the Marshal Plan. Xi is convinced that United States' rise after World War-II was on the back of virtually no challenge to American military power on either of its oceans. China is hoping to establish a similar military superiority in the waters of South and East China Seas, and now increasingly in the Indian Ocean.
It's worth reiterating that there will be more Doklams. If not in the same spot which flared up last year, it could be in other vexed spots along the 3,500-km long disputed Line of Actual Control. For India, the response must not only be militarily strong (as was shown in Doklam) but also one that establishes that India is no pushover geopolitically and strategically.
It may also mean making some concessions. For example, becoming part of the Maritime Silk Road in exchange for China's support at the Nuclear Suppliers' Group or on Masood Azhar at the United Nations Security Council.
As per the Chinese Lunar calendar, the Year of the Dog started last week. May it bring good tidings for the world's two most populous countries.
Get the best of News18 delivered to your inbox - subscribe to News18 Daybreak. Follow News18.com on Twitter, Instagram, Facebook, Telegram, TikTok and on YouTube, and stay in the know with what's happening in the world around you – in real time.
| Edited by: Nitya Thirumalai
Read full article