Assembly Elections 2019
Exit Poll Results
Jeff Bezos Replaces Bill Gates As World's Richest Man
When markets opened on Thursday, Bezos had a net worth of $90.6 billion, putting him $500 million ahead of Microsoft founder Bill Gates.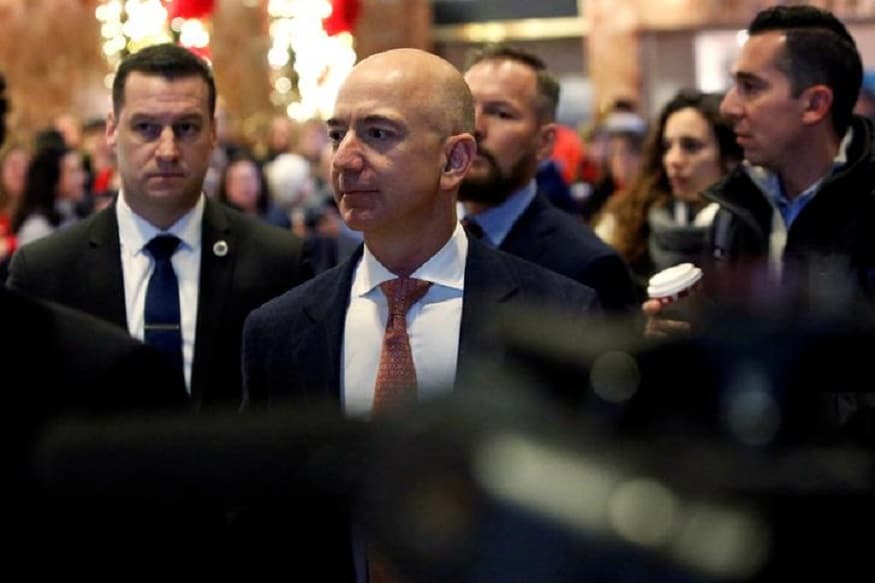 File photo of Amazon CEO Jeff Bezos. (Image: REUTERS/Andrew Kelly)
Amazon CEO Jeff Bezos is now the world's richest man, with a fortune worth over $90 billion.
According to Forbes, he displaced Bill Gates from the Number 1 position on Thursday. At the close of stocks on Wednesday, Bill Gates was first with $90 billion while Bezos was a close second with $89 billion.
A rise in Amazon stocks on Thursday pushed Bezos above the $90 billion mark, thanks to an increase of around $15 per share and Microsoft's stock slipping slightly.
Now, Bezos has a net worth of $90.6 billion, putting him $500 million ahead of Microsoft founder Bill Gates. The 61-year-old Microsoft co-founder has held the top spot since May 2013.
Bezos is the seventh person to hold the title of the world's richest person and the third American to top the global ranks besides Gates and Berkshire Hathaway CEO Warren Buffett. He had originally entered the billionaire list around 20 years ago.
The Amazon CEO has added tens of billions of dollars in wealth over the last year as Amazon shares have surged more than 40 per cent during this time. The share value rose to $1,063 on Thursday, ahead of the release of the company's latest earnings report.
According to a recent security filing, Bezos holds 81 million shares of Amazon that accounts for almost 17 percent of the company.
Forbes also estimates the value of his other investments like cash from the sale of securities as part of its wealth calculations. He also owns The Washington Post and rocket company Blue Origin. Bezos has said he sells about $1 billion a year worth of Amazon stock to finance Blue Origin.
Gates has been at the top of the Forbes list of billionaires for 18 out of the last 23 years.
Most of his wealth initiates from Microsoft, but he has more diversified wealth than Bezos. A filing last October said he held 191 million shares of Microsoft, which are currently worth about $14.1 billion.
| Edited by: Aakarshuk Sarna
Read full article
Countdown To
Elections Results
To Assembly Elections 2018 Results