Setback to Xi's Belt and Road as Malaysia's Mahathir Says 'Can't Afford' it
The projects include a railway connecting Malaysia's east coast to southern Thailand and Kuala Lumpur, and two gas pipelines.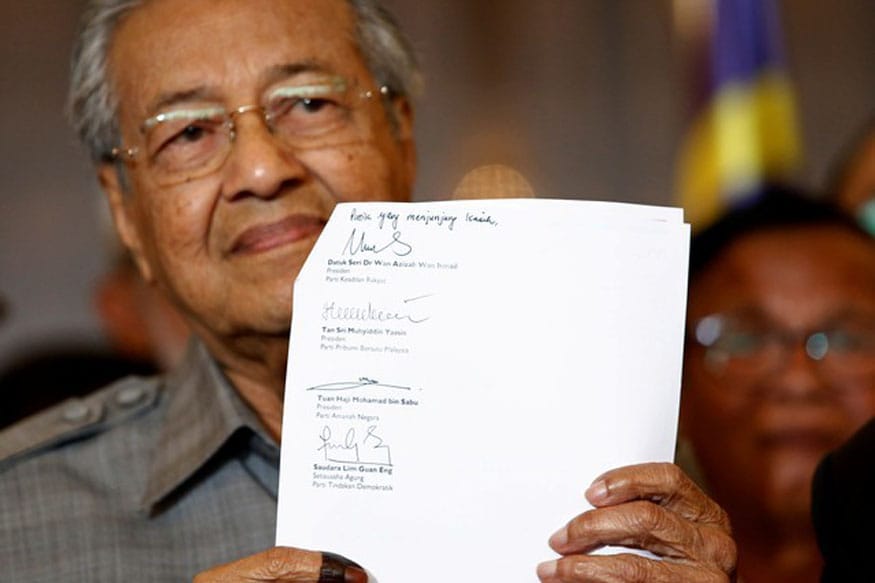 File photo of Malaysian Prime Minister Mahathir Mohamad. (Photo: Reuters/Lai Seng Sin)
Beijing: Multibillion-dollar China-financed projects in Malaysia have been cancelled because they aren't needed and will saddle the country with an unsustainable amount of debt, Malaysian Prime Minister Mahathir Mohamad told reporters on the final day of a visit to Beijing on Tuesday.
Mahathir told Malaysian reporters that both Chinese President Xi Jinping and Premier Li Keqiang understood the reasons behind the cancellations and "accepted them."
The projects, comprising a $20 billion East Coast Rail Link and two energy pipelines worth $2.3 billion, had already been suspended pending renegotiation.
"It's all about pouring in too much money which we cannot afford, we cannot repay and also because we don't need these projects for Malaysia at this moment," Mahathir said.
While the projects could be restarted in the future if considered necessary, Malaysia's current focus is on reducing the national debt, he said.
"With that debt, if we are not careful we can become bankrupt," Mahathir said, blaming the "stupidity" of the administration of his predecessor, Najib Razak, whom he ousted in elections earlier this year and now faces charges of massive corruption.
Malaysia will still have to pay "substantial" penalties to extract itself from the projects and also needs to "find out where money that has been paid for the projects have gone to," Mahathir said.
Trade and economic cooperation between China and Malaysia have provided tangible benefits to both, although "it is inevitable for countries to encounter various problems and have disagreements in different stages," Chinese Foreign Ministry spokesman Lu Kang told reporters at a daily briefing on Tuesday.
Such disagreements should be handled "in a proper manner through friendly consultation," Lu said.
Days before heading to Beijing, Mahathir was already saying Malaysia didn't need the projects, part of Xi's Belt and Road initiative to build ports, railways and other trade-related infrastructure across Asia, often built by Chinese contractors and financed by loans from Chinese state banks.
At a news conference with Li on Monday, Mahathir said he appreciated China's understanding of Malaysia's need to deal with its "internal fiscal problems," but also hinted at the threat of Chinese economic domination.
"We should always remember that countries' level of development ... are not all the same," he said. "We do not want a situation where there is a new version of colonialism happening because poor countries are unable to compete with rich countries in terms of just open free trade. It must also be fair trade."
Belt and Road projects in Thailand, Sri Lanka and other countries have run into complaints that they are wasteful, too costly, give too little work to local companies or might facilitate embezzlement and other graft.
Also during his news conference, Mahathir said he didn't raise the issue of fugitive financier Low Taek Jho during his visit. He said Low is "probably" hiding in China but he has no proof of this.
The U.S. Justice Department alleges Low was a key figure in the theft and international laundering of $4.5 billion from Malaysia's 1MDB investment fund by associates of Najib.
Get the best of News18 delivered to your inbox - subscribe to News18 Daybreak. Follow News18.com on Twitter, Instagram, Facebook, Telegram, TikTok and on YouTube, and stay in the know with what's happening in the world around you – in real time.
| Edited by: Naqshib Nisar
Read full article