Man hijacks EgyptAir plane to deliver letter to ex-wife in Cyprus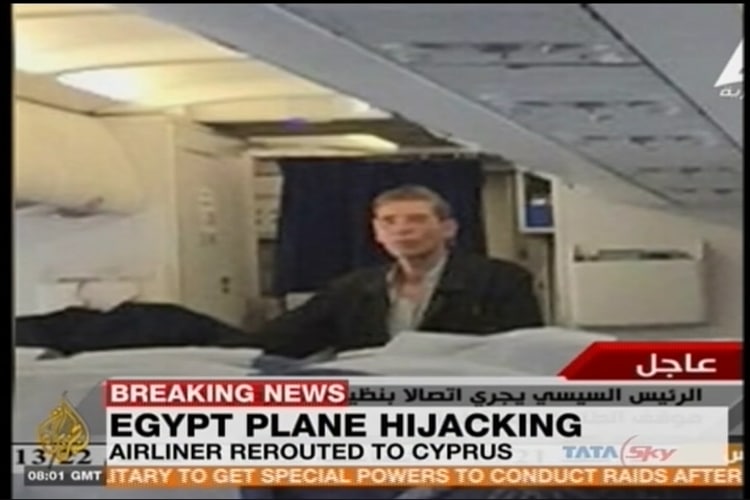 The man who hijacked the EgyptAir plane from Alexandria to Cairo and forced it to land at the Larnaka airport in Cyprus is believed to have certain personal motives behind carrying out the act.
The hijacker has been identified as 27-year-old Egyptian national Ibrahim Samaha.
As per reports, Samaha wanted to send a letter to his ex-wife who lives in Cyprus. Witnesses said him throw the letter, written in Arabic, on the apron of the airport in Larnaca, asking it to be delivered to his ex-wife.
He has demanded asylum on the Mediterranean island. Reports suggest the hijacker asked for a translator to press his demand.
56 people on board the plane have been released and four foreign nationals along with the crew are still on board the plane.
Emergency Call Center
Within Egypt: 0800 77 77 000
International +2 02 25989320-29
Read full article