195/288 Seats ((145 Seats to Win)
Alliance
BJP+
YSRCP+
TDP+
INC+
OTH
Wins + Leads
133
31
31
18
13
+/- 2014
+12
-06
-02
+01
195/90 Seats ((145 Seats to Win)
| Alliance | BJP+ | INC+ | BJD+ | OTH |
| --- | --- | --- | --- | --- |
| Wins + Leads | 133 | 31 | 18 | 13 |
| +/- 2014 | +12 | -06 | -02 | +01 |
Man Jumps Off American Airlines Jet Onto Tarmac After Trying to Bite Flight Attendant
He was stopped from running onto the active taxiway by airport workerst.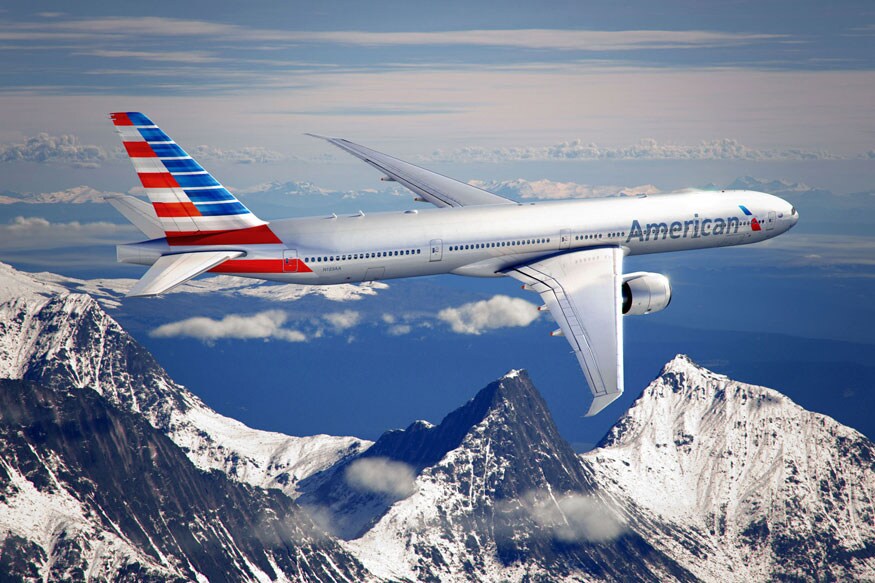 Image for representation. (Photo courtesy: AFP Relaxnews/ American Airlines)
New York: An American Airlines passenger was arrested on Thursday after he tried to bite a flight attendant and jumped off the aircraft when it was about to take-off at a North Carolina airport.
Authorities said Tun Lon Sein speaks little English and they are not sure why he acted in the manner.
Sein was taken to court Friday, but the hearing was postponed because the Thai interpreter could not speak Karin, a language of lower Myanmar, according to docket information, CNN reported.
Sein was seated on American Airlines flight 5242 T, a Bombardier CRJ-200 regional jet, when the plane began to taxi away from the terminal at Charlotte Douglas International Airport to prepare for takeoff, the criminal complaint said.
Sein got up from his seat, went to the main aircraft door and tried to open it, but was stopped by a flight attendant, the complaint said. Two passengers left their seats to help.
"Sein then tried to bite the flight attendant, moved towards the galley service door, managed to open it and jumped to the tarmac," the complaint said.
He was stopped from running onto the active taxiway by airport workerst.
Authorities said they believe Sein understood the safety requirements because he could see that the seat belt signs were illuminated and other passengers were seated. Also, he entered the United States at Newark, New Jersey, so he had flown on two other flights before boarding the flight in Charlotte, the complaint said.
American Airlines issued a statement saying the plane returned to the gate after "a security incident with a passenger." The plane was re-screened and landed about 90 minutes late at its destination of New Bern, North Carolina, the airline said.
Sein was charged with interference with flight crew members and attendants on a commercial aircraft, according to a criminal complaint. His initial court appearance was rescheduled for Thursday, June 1.
CNN was unable to reach Sein's lawyers for comment.
Get the best of News18 delivered to your inbox - subscribe to News18 Daybreak. Follow News18.com on Twitter, Instagram, Facebook, Telegram, TikTok and on YouTube, and stay in the know with what's happening in the world around you – in real time.
| Edited by: Swati Sharma
Read full article